Five-Year Update: Kimberly Lyon, F11
This week I'm going to share two updates from the Class of 2011, with my apologies to the writers for neglecting to publish their posts earlier in the spring.  Kimberly came to Fletcher from Jamaica, which given the country's relatively small size, immediately made her stand out my mind.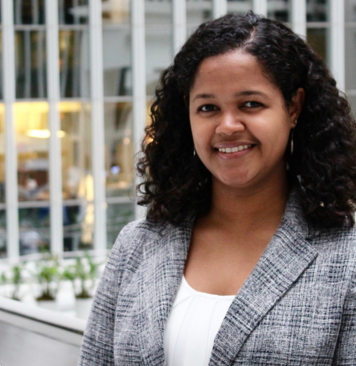 Every so often I have a flashback to Commencement day — huddling together for group photos, and then each of my friends, with cautious optimism, sharing plans for our new lives that would begin in just a matter of days.  Was that really five and a half years ago?  So much has happened.  Our class has accomplished so much.
In high school I'd made up my mind that I wouldn't be contained by the borders of my small island; I was one of those people that Dean Bosworth spoke about at our orientation, looking to "lead an international life."
At first, the dream manifested as a desire to join Jamaica's foreign service, and I was fortunate to receive very clear advice from two of Jamaica's top diplomatic professionals.  They told me that if I was serious about the foreign service, there was only one graduate school for me.  And so, before I had even decided where I would pursue my undergraduate studies, I had accepted my mission: The Fletcher School.  Though it was probably obvious, I didn't realize at the time that they were both Fletcher grads.
One bachelor's degree and an embassy internship later, I was heading to Medford.  I had put all my grad school eggs in the Fletcher basket and it had paid off.
By the time I arrived in the Hall of Flags, my interests had shifted.  I'd spent a year in the Ministry of Finance, working on Jamaica's program with the multilateral banks, and I had a new mission: I was going to work at the World Bank.
I never forgot about that mission, but it lay in the back of my mind while I was busy soaking up the whirlwind awesomeness that is the Fletcher School.  This update is my love song to Blakeley Hall, Fletcher Follies, Los Fletcheros, the annual Ski Trip, and so much more.  To Professor Block, who was a stellar advisor, and to Professor Moomaw and all of CIERP.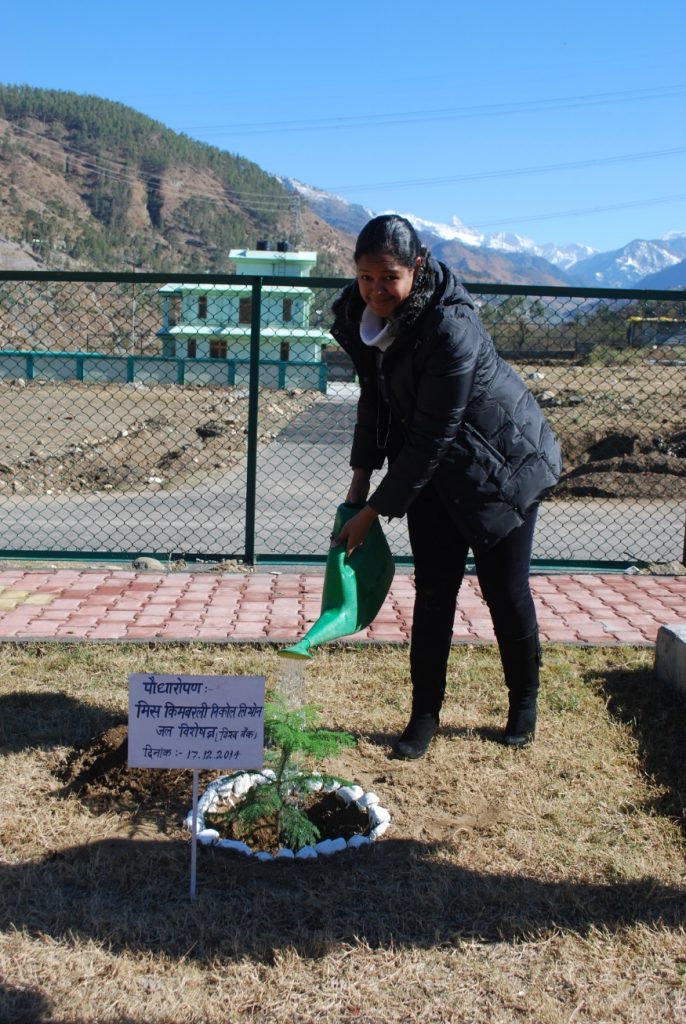 It is five and half years later, and a lot has happened.  I've been to several Fletcher weddings, including my own, and I ended up at the World Bank, though in a different sector than I anticipated.  In the Global Water Practice, I work on policy, planning, and capacity building related to water resources infrastructure.  Given the scale of the global water and energy challenges, I can scarcely think of a sector I would rather be working in.
While I didn't expect my job to take me to so many construction sites, the experience has been both exciting and rewarding.  There is, at the end of the day, something special about seeing a major project coming up out of the ground and knowing you had even the smallest hand in bringing it to fruition.  When I arrive at a client's office and someone hands me a hard hat, I know it's going to be a good day.
If I have one misgiving, though, it is that none of my projects to date have taken me anywhere close to Jamaica.  I won't lie; it tugs at my heartstrings to spend most of my days trying to solve problems everywhere else but there.  I tell myself that there is time for that.
In the meantime, I am enjoying all the incredible Fletcher friendships I made during those two years and the ones I continue to make.  The Fletcher family is real, so real.  It can be hard to stay in touch with folks splintered all over the globe, but nearly everywhere I go, there's at least one familiar face and it makes all the difference.
I haven't decided yet what my next mission will be…but I think I'm starting to get some ideas.