Five-Year Update: Jacqui Deelstra, F11
The final Five-Year Update for the Class of 2011 comes from Jacqui Deelstra.  Jacqui had pursued a variety of professional experiences before she started at Fletcher, but she created a clear path for her post-graduate school career, with ICT4D the link that connects her work.

For me, the choice to go to Fletcher was pretty clear.  I wanted to increase my skills and expertise for a career in international development, and my sister had paved the way to Medford by going to Tufts herself as an undergraduate.  So when I when analyzed choices for grad school, I could not imagine a better option than to continue the "Jumbo" family tradition.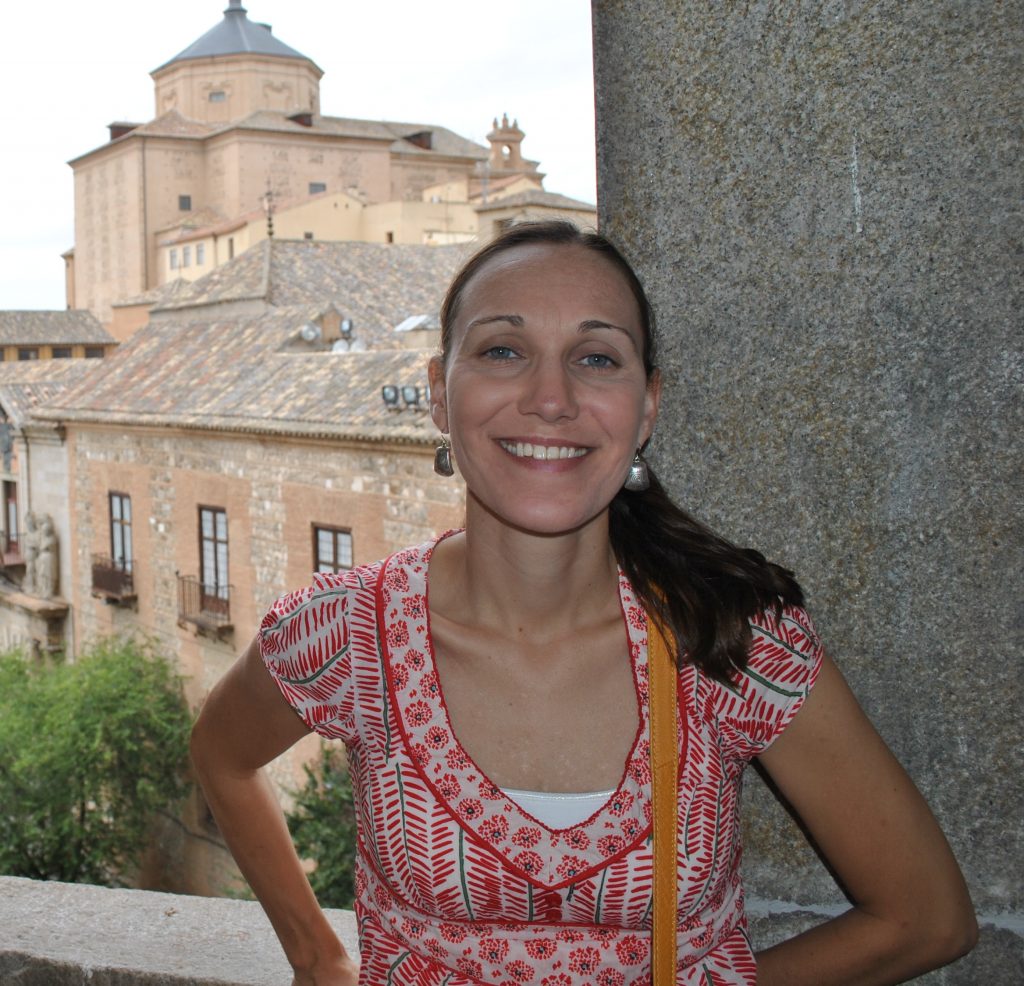 My path to Fletcher
As I was finishing up my degree in international relations and journalism at the University of Southern California, I found myself looking for opportunities to get practical experience overseas.  Through some connections I heard about Tostan, an NGO based in Senegal that focuses on women and girls' health and human rights.  Working with Tostan on communications and donor relations, and visiting communities throughout Senegal, gave me my first exposure to the field of international development.
Over the next few years, before making my way to Fletcher, I spent two years back in Seattle, WA, my hometown, working on local youth-mentoring programs with Big Brothers Big Sisters, and spent a year in Loja, Ecuador teaching English and volunteering through the WorldTeach program.
During and after Fletcher: Finding a niche in ICT4D
As an undergraduate, while I double-majored in international relations and print journalism, my primary focus was on communications and journalism.  That passion for understanding how people access and consume information, and how it impacts their lives, has always stuck with me.  While at Fletcher I discovered the budding field of Information and Communication Technology for Development (ICT4D).  I was fascinated in thinking about how mobile devices, social media and other communication technologies were changing people's ability to participate in government, get information on health topics, and access training and capacity building.  I focused my Fletcher thesis on how ICT was being used for government accountability and transparency programs in East Africa through field research in Tanzania and Kenya during the summer between my two years at Fletcher.
Thanks to the experience I gained with ICT4D while at Fletcher, I landed a short-term consultancy with Plan International as an ICT4D consultant.  Right after Fletcher graduation, I headed to Benin where I spent two months working with the local staff on evaluating and planning the expanded roll-out of an SMS-based pilot project.
After I returned from Benin, I joined Creative Associates, a DC-based USAID implementing partner.  At that time in September 2011, Creative had just established a Technology for Development team focused on designing and implementing ICT solutions for projects in sectors such as education, elections, and governance and civil society.  I spent five years with Creative helping to grow the Technology for Development practice, which is now known as the Creative Development Lab.  My work at Creative took me to Zambia to work on mobile solutions to support early-grade reading and to Haiti to support civil society organizations with technology for collecting and mapping electoral security data.
In February 2017, I accepted an exciting opportunity to work with the Digital Health Solutions team at PATH.  PATH is a leader in innovation in Global Health and my new position is giving me the great chance to continue to grow my career in ICT4D and to put down roots back in Seattle.
Today I balance my work in ICT4D with my family.  I have an almost two-year-old son named Elliott.  I also still benefit tremendously from the relationships I developed at Fletcher.  With my closest Fletcher friends, who are scattered all over the world, we have maintained a Skype book club, where we spend little time discussing the book, but instead have lengthy discussions on topics ranging from career challenges and successes to wedding planning.  Looking back and considering my life today, I could not be happier with my choice to follow in my sister's footsteps and become a Tufts Jumbo by studying at Fletcher.