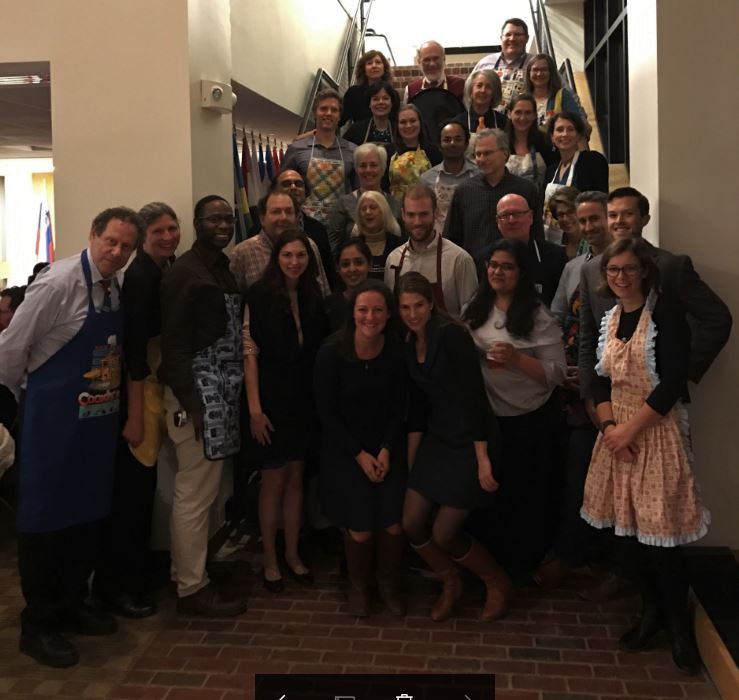 With it's completely unpronounceable acronym, the Annual Faculty and Staff Wait on You Dinner (AFSWOYD) is a student-organized event to raise funds for a non-profit organization of the students' choosing.  Members of the faculty and staff get all aproned up and serve a catered dinner to attending students, who then have the opportunity to bid on a variety of items — both things and experiences.  In addition to a couple of servers, the Admissions Office offered up use of our interview rooms, with treats provided by the staff, during final exam week.  (Quiet study space always has value.)
The event raised more than $3,700, with the proceeds going to local organization Project Bread, which supports hunger-fighting programs throughout Massachusetts.
Liz shared a photo of her table.  She's standing at the back on the left, and you can see student blogger, Mariya, at the front.