DCM Thailand interview, part two: The Fletcher Years
In yesterday's Thanksgiving reading, Mariya's interview, we learned about the early life and Foreign Service career of Deputy Chief of Mission (DCM) Peter Haymond and his wife Dusadee Haymond.  Today we'll read about their experiences at Fletcher, where they met. 
How did you meet at Fletcher?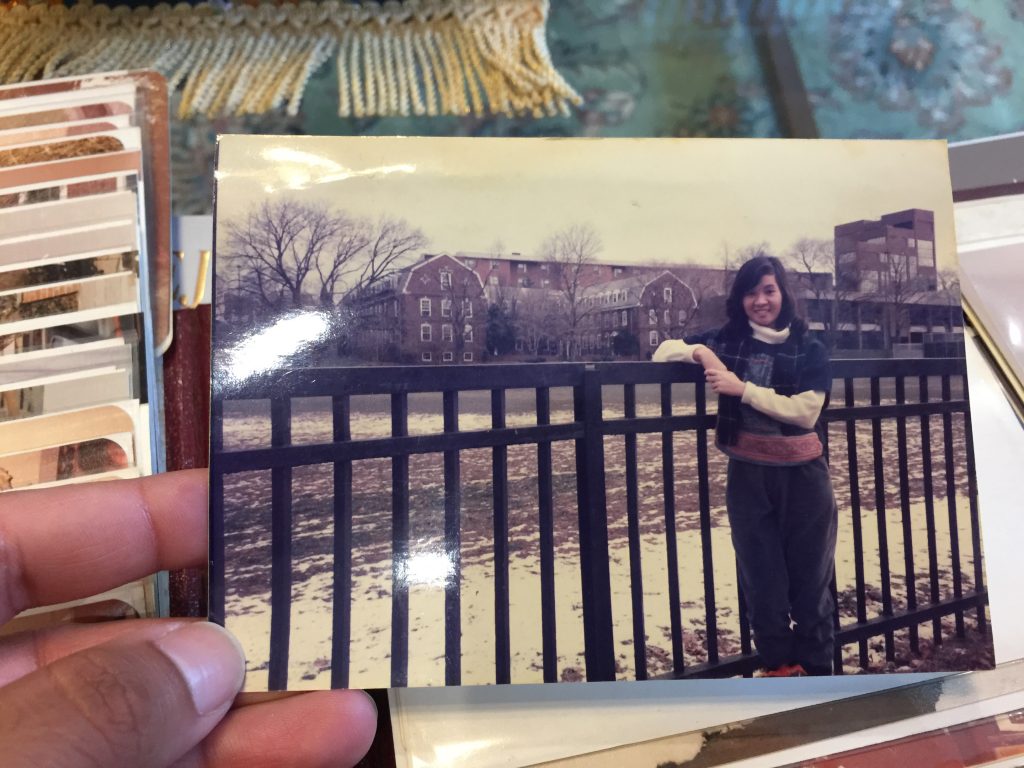 Peter Haymond: Because of my background in Thailand, I sought out the Thai students at Fletcher when I first got there.  The student I was probably closest to was from the Ministry of Foreign Affairs and as we got into the second year, he of course introduced me to the new crop of Thai students, and that's when I met Dusadee for the first time.  She was already a diplomat for Thailand.  She assumed at the beginning that our graduating class years [Dusadee, F87 and Peter, F86] meant that I was older than her which led to, in the Thai way, showing respect for seniors.  A few months in, she found out that wasn't necessarily the case.
We dated the summer after my first year.  Beginning from when I departed for Morocco (after completing my MALD), I was writing a weekly letter to this young woman here who I had met the previous year.  We had three years of weekly exchange of the old airmail grams, folding in three parts.  There was no email.  Phones were prohibitively expensive. We met once a year at one place or another.
Dusadee Haymond: I remember we met in the cafeteria and he greeted me in Thai!  But I just wanted to study so we were good friends for a year.  Then we dated summer of 1986 and got married in 1989.  For three years we were split, he wrote these beautiful, romantic letters.  Usually my responses were complaints, but he was romantic.
PH:  Our theme song was "Yesterday is Here" by Tom Waits.
Well today's grey skies
Tomorrow is tears
You'll have to wait 'til yesterday's here.
Mr. Haymond, what inspired you to complete a PhD after your MALD?
PH: I worked a bit for Dirck Stryker, [former] professor of economics who did a lot of development projects in Francophone Africa.  The summer between my first and second years, I spent at a livestock project he was doing in Niger.  When I was coming to the end of my MALD and casting about what to do next, he helped me learn about and apply for a Shell Fellowship, and found me a place to land with one of his collaborators in Morocco.  So I went to Morocco for a year as a teaching assistant with this professor at l'Ecole Nationale d'Agriculture in the city of Meknes, and did research for what turned into a dissertation.  It was on small-scale fruit and vegetable markets and the role of middlemen, because at the time there was a move in Morocco to try to take control of agricultural markets that were not already controlled by the government.
When I got tired of writing, I moved to Thailand to get married and worked two years — one year teaching English and economics at a private university and one year working in a financial firm — while she was continuing on with her diplomatic career at the Ministry of Foreign Affairs.  I was working on my dissertation in the evenings, which is why it took so long.  And Dusadee kept reminding me that our agreement was she would only get married to someone with a PhD.
DH: Actually, I did that because his dad came around and asked me to make sure that Pete finished his PhD.  So I set the condition for getting married.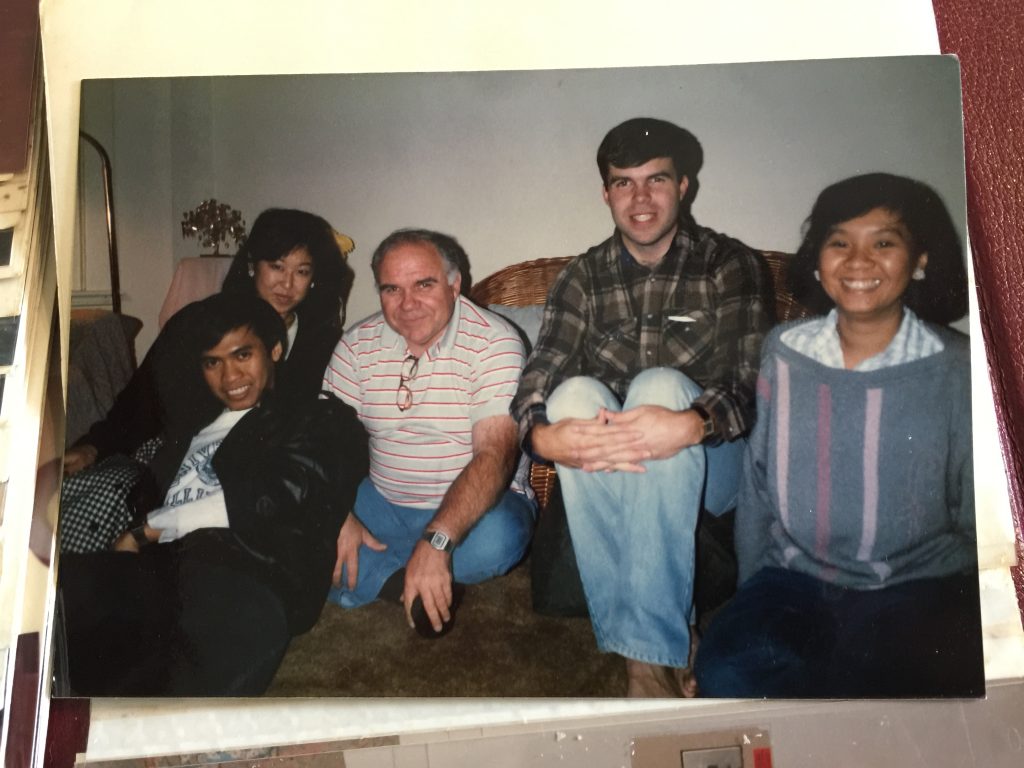 Did you partake in activities at Fletcher?
DH: I didn't attend parties much because I didn't feel comfortable with my English.  I did a lot of Thai cultural promotion — Thai nights, cook Thai food, dress up in Thai clothes, and teach others simple dances.

PH: I hung out with the Thai students a lot.  Can't say I was the most social person at Fletcher, but I was comfortable with the Thai students in general because of my background.

What were some of your favorite classes at Fletcher? Any particular class you recommend as a must-take?
PH: I was a development economics person and had a background in Asia, so I enjoyed those classes.  Some of the classes and lectures that had the most impact on me were when I tried something that was out of my comfort zone, where I did diplomatic history.  For example, a professor who had been there for 30 years gave a lecture on the Balkans and it was stunning.  I enjoyed and sought out classes following my particular interests, but the ones that made the most memorable impression were often ones where I didn't know much going in and I wasn't expecting anything.
DH: I was majoring in diplomatic history.  I remember a really good background course "History of U.S. Foreign Policy" taught by Professor Alan Henrickson. He is my favorite!  For a foreign diplomat, it gave you the across-the-aisle viewpoint about why Americans think a certain way and do certain things.

Any final words?
DH: Remember, the connections you make at Fletcher last a lifetime.