Mariya's spring semester summary
With no advance planning on my part, it looks like this will be Student Stories week!  Today we'll hear about Mariya's Spring Semester. 
Green grass, colorful flowers, and trees in bloom — spring is finally here!  As I sit on the third floor of Ginn Library staring out at our beautiful campus, I can't help but smile and feel grateful for spring.  Although I still have a few finals left before I officially fulfill all my graduation requirements, I thought I'd take a break from studying and reflect on some of the highlights of my spring semester.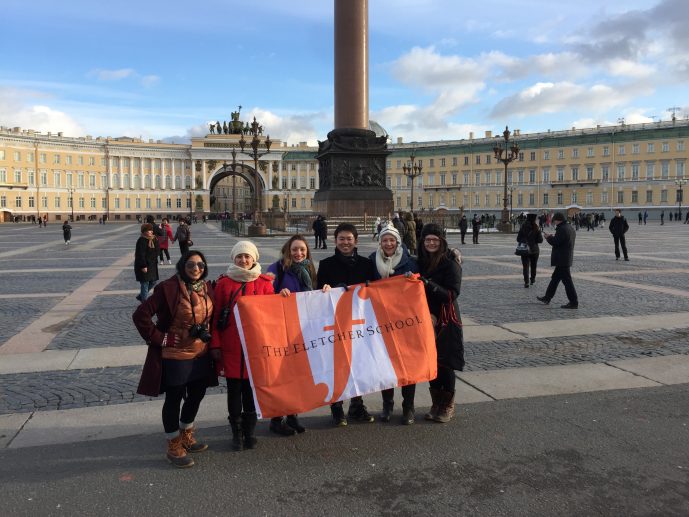 Russia Trek — From March 15-25, I participated with 15 peers in the first-ever spring break study trip to Russia.  Organized and sponsored by the newly launched Russia and Eurasia Program, the trip felt like an experiential sequel to the U.S-Russia Relations course I took last semester.  Whereas the course gave me an academic foundation to understand the U.S.-Russia relationship, the trip provided a hands-on opportunity to negotiate and learn from colleagues at Moscow State Institute of International Relations, experience Russian culture, and nurture friendships that will last a lifetime.  We spent a weekend in St. Petersburg and a week in Moscow, where our trip culminated in presenting our negotiated memos on cybersecurity and the North Korean crisis to the Russian Foreign Ministry and U.S. Embassy Moscow.  In addition to these milestones, I enjoyed roaming the Red Square at night, eating eclectic cuisines from post-Soviet countries, indulging in modern art at the Hermitage Museum and Tretyakov Gallery, shopping for matryoshka dolls and ushanka fur hats, and touring the many Orthodox churches including the famous, onion-domed St. Basil's Cathedral.  And, of course, I ran into the Fletcher family in Moscow: Maria and Nikita, who were exchange students at Fletcher during my first semester.  Overall, it was an incredible trip and I'm very humbled for having had the chance to experience Russia.  Who knows, maybe I will be posted there one day!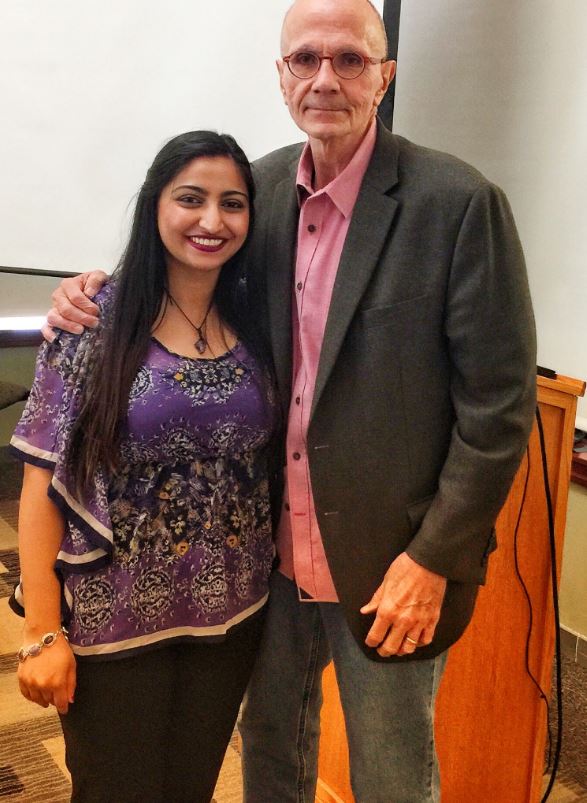 Capstone — I am relieved to say that my capstone is written and submitted!  Although I had been doing research all year long, including original interviews, I did not begin writing until after returning from Russia.  The topic for my thesis — destruction of cultural property during armed conflict — was inspired by my travels, particularly in Turkey where I saw a lot ruined sites and landmarks.  Using Bosnia and Armenia as case studies, I delved deeper into ethnic warfare, protection of cultural property under international law, and memory politics.  It was stressful and hectic to complete my master's thesis in four weeks, but I disciplined myself to take advantage of every bit of free time I had.  I would like to recognize my capstone advisor, Professor Richard Shultz, who was instrumental not only in my thesis-writing, but also my entire Fletcher career.  My classmates and I created a tribute video for him as a token of our appreciation, highlighting memories from his famed Role of Force course in the International Security Studies field.
Innovation Field Lab — Given my desire for a career in public service, I decided to take "Harvard Innovation Field Lab: Public Problem Solving in Massachusetts Cities."  Co-taught by Professor Jorrit de Jong and Mayor of Somerville Joe Curtatone, the course expanded my knowledge, thinking, and approach to public sector problem solving.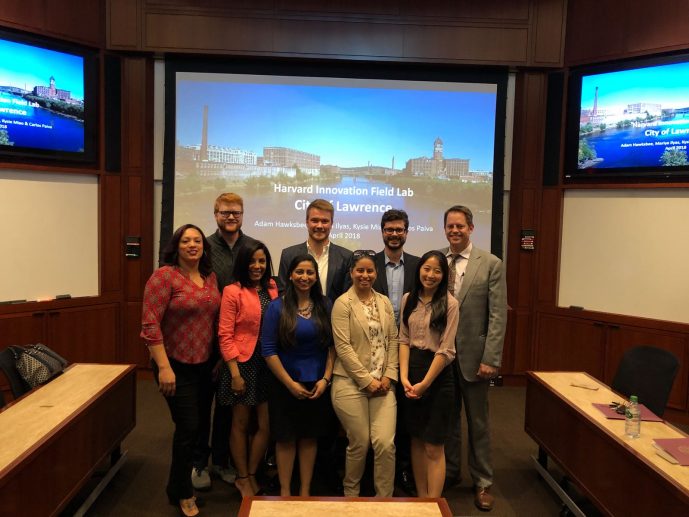 The class not only gave us tools and expertise but also an opportunity to apply them to the problem of distressed properties in six Massachusetts cities.  My colleagues Adam, Carlos, Kysie and I worked with the City of Lawrence by conducting field visits, interviews with officials, and meetings with key stakeholders.  After semester-long research, we pitched three innovative and actionable solutions in a presentation to Mayor Dan Rivera on our last class.  I feel empowered having taken this course and I am excited to apply the framework of "discovery, design, and delivery" to international problem solving.
DC Career Trip — It feels like ages ago, but in mid-February, a month after returning from Beirut, I participated in the DC Career Trip organized by the hardworking staff in the Office of Career Services (OCS).  The two-day trip is an opportunity for career exploration, information-gathering about specific organizations, and networking with practitioners across career fields through site visits, lunch panel discussions, and evening alumni networking receptions.  Many students in the past were able to secure internships or jobs from this exclusive opportunity.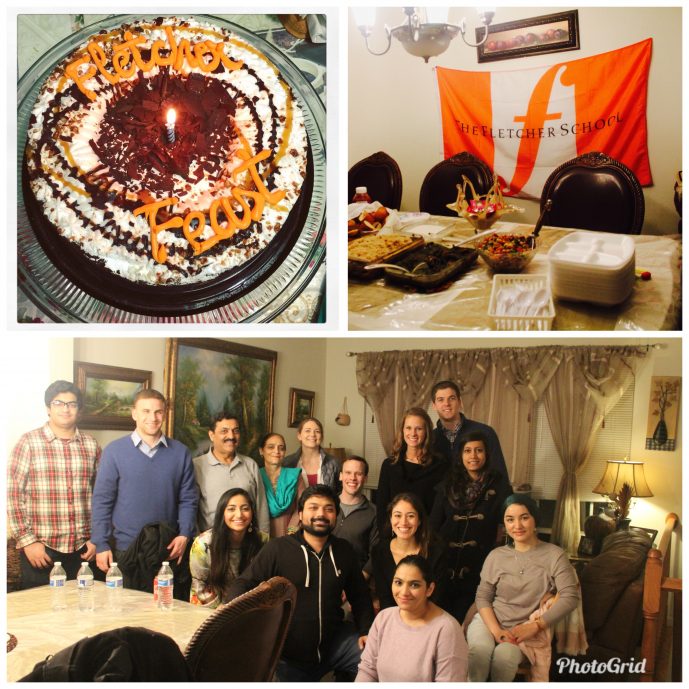 Although I feel blessed to already know what I will be doing after Fletcher, I decided to participate in the DC trip to familiarize myself with the Fletcher alumni community in Washington, which is home to me.  In my actual home in Alexandria, my parents hosted a Fletcher Feast for my friends and we enjoyed a traditional, home-cooked Pakistani meal and a "Fletcher cake" to top off the weekend.
Alrighty, back to studying for international financial management and econometrics!