Snowman update, and a few signs of spring
With decisions out and many applicants in conversation with our team about enrollment logistics and financial planning, one unspoken but obvious reader query has been hovering over this blog for the past week or so: what's the latest with the snowman?
I'm glad you asked.
First, some context. Next week is Fletcher's spring break, though including the "spring" descriptor implies a bros-and-beers-in-Daytona quality that doesn't bear much resemblance to what most students get up to, and certainly not to the vibe around here (and not just because Fletcher administrative offices remain open). Much as we might wish otherwise, "spring" break here is typically more wintery than springy: New Englanders know that any complaints about cold remain officially laughable until at least April, and even then you're likely to get a fair amount of side-eye.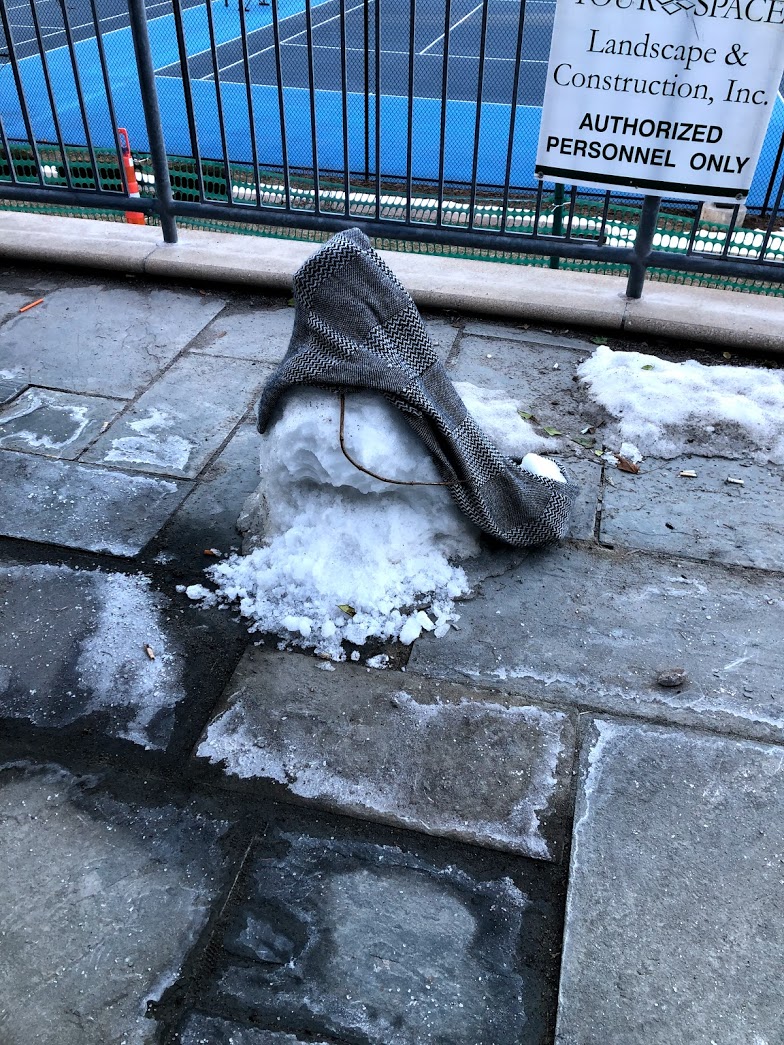 Contrary to what House Stark would have us all believe, though spring is indeed coming (such irony that Game of Thrones' return has become one of the 21st century's most reliable harbingers of spring)! Around this time last week, our snowman friend was living it up, surrounded by waist-high drifts, blithely confident that the long winter would never end. As you can see, the past week has brought BIG CHANGES. It's been comparatively warm the past few days, and our frosty friend is now much more post-bath Wicked Witch of the West than Tuunbaq.
Not impressed by a mere melted snowman? I submit to you the following, then: the tennis courts are not only now snow-free (naturally, I assure you), but the nets are going up! This is as reliable a sign of spring as any poking-through daffodil or robin on the ground you can show me. It won't be long before we get our annual unseasonably-warm-but-still-brisk day or two that locals treat like mid-July, breaking out tank tops and flip flops in an effort to will the season to change in earnest.
As all you future Fletcher students will learn, this is important stuff around these parts. We pay our dues during winter, but spring in Boston is like nothing else, and it's finally within sight. Tennis, anyone?