From the home office: Nora returns to Fletcher
Somewhat overshadowed by the business of the season and the strangeness of the times has been our great delight in welcoming Nora back to Fletcher. As you'll see, Nora has as deep a well of institutional knowledge as anyone at the school, and it's been a boon for us to have her on our team, albeit not quite in the way any of us imagined:
Back in November, after a four-year hiatus from working at Fletcher as the Registrar and Manager of Student Academic Programs, I agreed to come back on a temporary/part-time basis in the admissions office. I have deep knowledge of the Fletcher curriculum, degree programs and requirements, exchange and dual degree programs, etc. so I think that I was a natural fit for this short-term job. Coming back, my main training was ensuring that, when walking down the hallway from the Hall of Flags, I turned right and not a left into my former office. When I was the Registrar, my primary responsibility was to help students get through the program in a way that satisfied Fletcher's requirements and at the same time satisfied the student's academic and professional goals.  Now I am working at the front door with applicants and recently admitted students. I like the change.
My routine, like all of yours, abruptly changed less than a month ago. When I look back on the calendar it is hard to believe that it has been a relative short time, since it feels so much longer given a variety of factors. The first is from a work perspective; we've had to slam on the brakes for upcoming events and plans, then turn sharply to come up with alternative ways to feature Fletcher to incoming students. There are a lot of great things about Fletcher that we want to highlight and we are trying different ways for you to get a taste of the school. That is a small portion of what we are doing at Fletcher. More importantly, I see my other colleagues at Fletcher and Tufts, including those in the admissions office, working hard on other bigger projects to help support current students during this crisis. All done in a very short amount of time while taking care of themselves, their families, etc. If you haven't done so, I encourage you to read Dean Kyte's April 3 update on the Covid-19 crisis.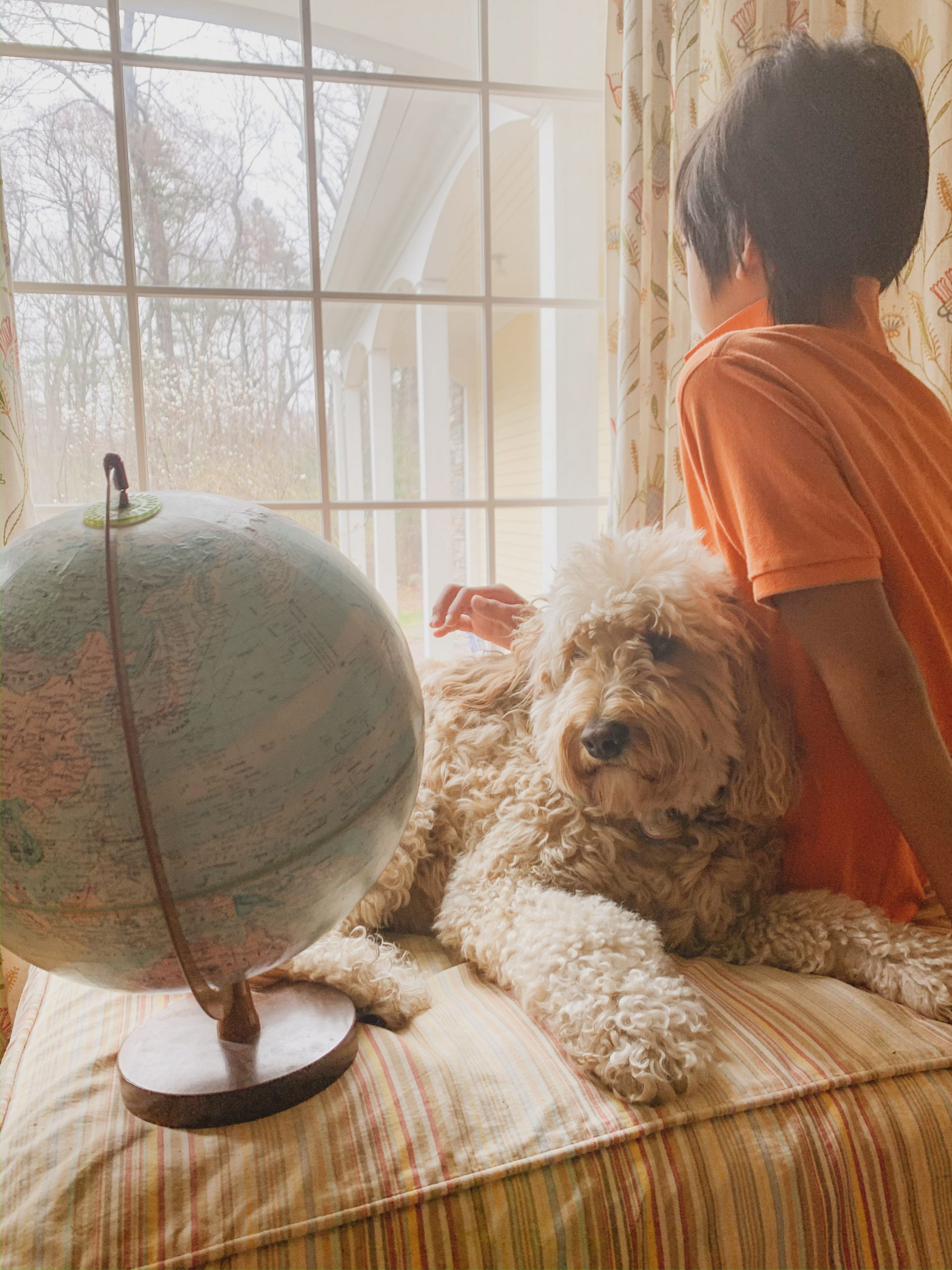 For me the transition to working at home has been a bit harder than I would have thought. It took a bit of time to find a comfortable a space. I have roamed around the house from dining room, living room, and kitchen, and finally settled on my office. I know, it should have been my first stop, but it has become a dumping ground for many of my silversmithing projects that I needed to photograph, as well as tools and materials that I wasn't bringing into the studio space that I rent a couple of times a week. Added to this, I am crisis-schooling my son. I can't truthfully call it homeschooling as everyone else is labeling it. If it were really home schooling, I would have had many months or weeks of thought put into into a curriculum and plan of action. Rather, I come up with a daily plan that incorporates reading, math, geography (my favorite), journaling, and some physical activity. Added to that I host a Zoom chat for him and his classmates daily so that they can talk, see each other, and act silly as 6th graders always do. The journaling portion is for him to write about this time being at home during the pandemic. He can explore his daily activities, what is bugging him, what he is enjoying, things he wants to do during this time, his frustrations, and/or whatever he wants to write. I hope that other kids do this too, so that in the future they can share with their children and grandchildren what it was like during this global crisis. We'll have a lot of facts when this chapter is written in our history books, but it will be important to  complement that with the voices of the people who lived it. Maybe I should start journaling too.