Chisaki dives into wind power at the School of Engineering
One of the great pleasures of maintaining this blog is learning of various goings-on at and around Fletcher about which I otherwise would never have known. Current MA student Chisaki recently provided me with a good example. As a one-year degree student, Chisaki's time at Fletcher has gone quickly. As you'll see, she's taken advantage of it with a unique cross-registration opportunity with the School of Engineering. Cross-registration with partner institutions (which include all Tufts and Harvard grad schools) vastly expands curricular options for students, particularly in certain technical subject areas that may not be available in great depth in the Fletcher curriculum. For Chisaki, that's meant digging into offshore wind energy:
As the school year is drawing to a close, I would like to share with you my unique experience studying offshore wind power with a group of Tufts engineering students in the spring semester.
When I heard from Professor Barbara Kates-Garnick about her new class on offshore wind energy to be offered in the spring with professors at the School of Engineering, I jumped on the opportunity. I had just taken her Energy, Entrepreneurship and Finance class in the fall.
There are many reasons why studying offshore wind at Tufts makes sense. Offshore wind in the U.S. has the potential to supply roughly double domestic electricity demand. There is only one offshore wind farm generating power in the U.S. now but many more will be coming online, including Vineyard Wind and Mayflower Wind projects, both off the coasts of Massachusetts. The state is a leader in pushing offshore wind with ambitious targets. Moreover, the first U.S. offshore wind energy graduate program is just across the campus!
When Professor Eric Hines, director of the offshore wind energy program, said the class would focus on transmission lines, I was intrigued. Having worked as an energy reporter in Japan, I knew they are key to expanding renewables. At the same time, I was worried about my own lack of academic training in engineering — would I be able to understand what they would be talking about in the class?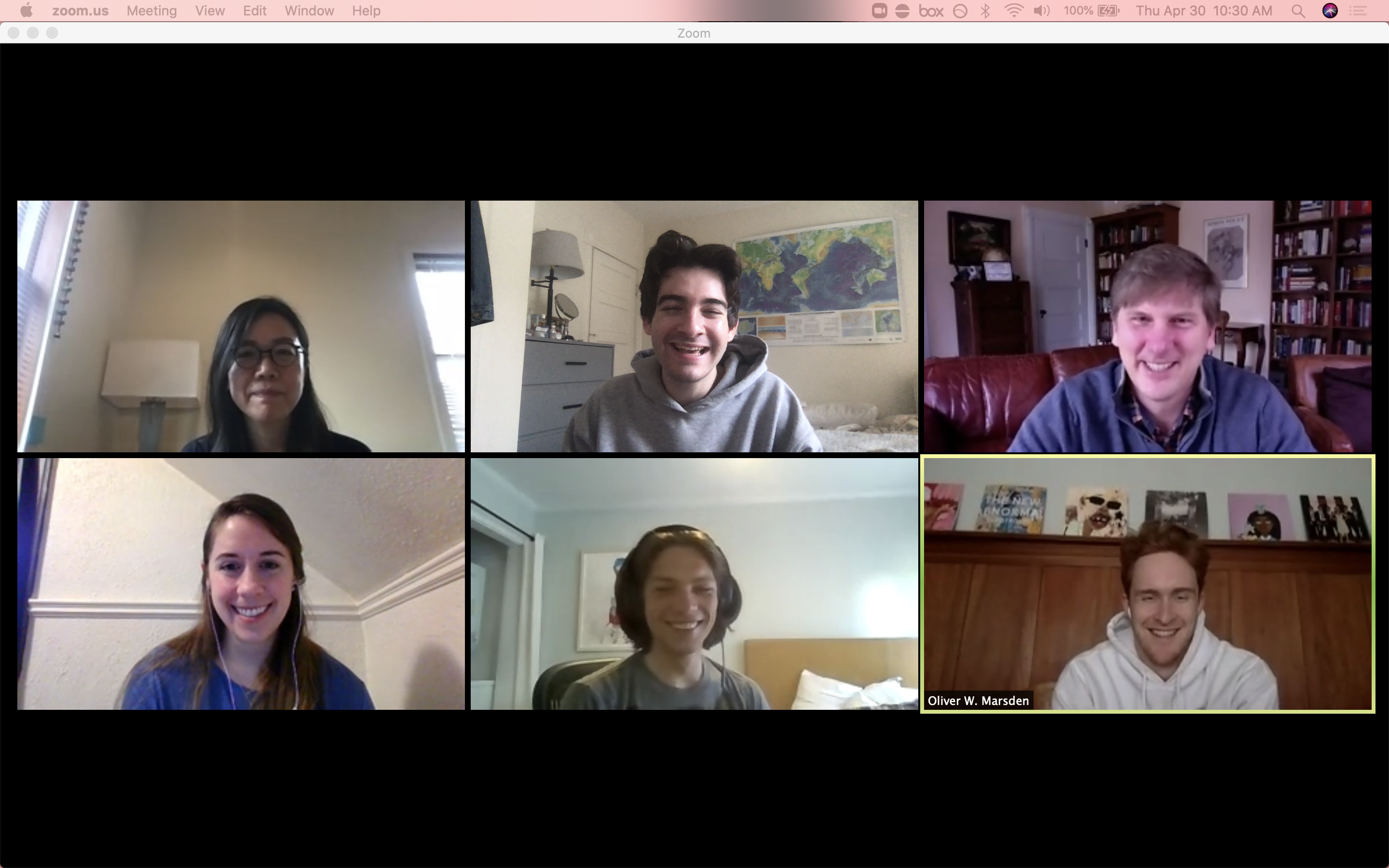 CEE-193: Power Systems and Markets represented a special formal collaboration between two departments in the School of Engineering and The Fletcher School. Our group was diverse – two graduate students (Kelly and Sam), two seniors (Oliver and Sean) (they are all engineers), and one Fletcher student (me) taught by the two aforementioned professors and Professor Aleksandar Stankovic. The first couple sessions were kind of overwhelming for me but my classmates were ready to answer any questions I had.
Our group's achievements this semester include two submissions to the Massachusetts Department of Energy Resources (DOER) in response to the state's request for comment on how transmission lines should be developed as it adds more offshore wind capacity. We had guest speakers throughout the semester who generously shared their views and insights with us. One semester was not long enough to carve out my role as a policy person in a group of engineers but it was a very unique experience that is only possible at Tufts and I would encourage anyone who is interested to think outside the Fletcher building and reach out to the professors!
P.S. I highly recommend checking out the sunlit, spacious cafeteria in the Science and Engineering Complex, too.