An annotated Fletcher tour: the 7th floor
As physical visits to Fletcher aren't currently possible, this series attempts to provide the next best thing in the form of a blog-based virtual tour. Today we travel to Fletcher's equivalent of a penthouse suite, the 7th floor.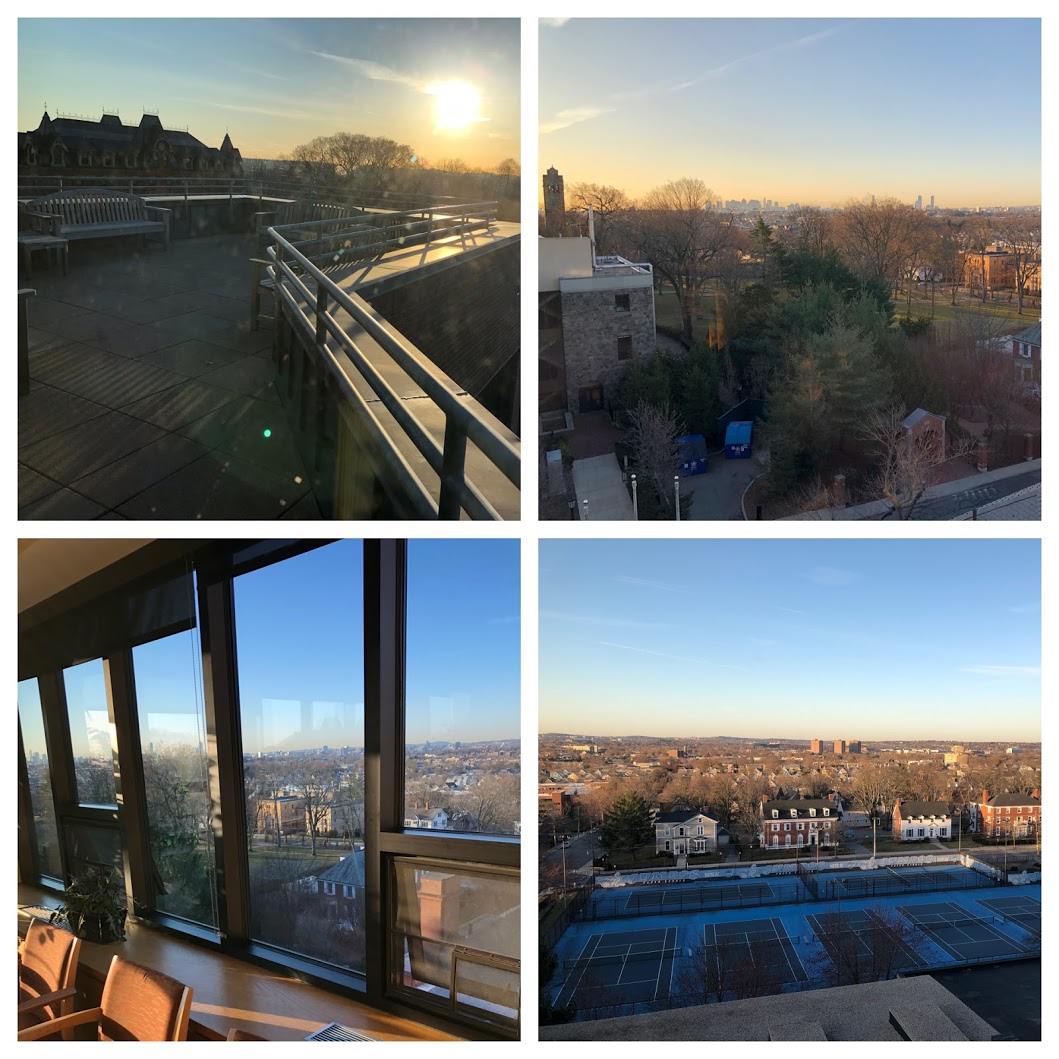 The 7th floor of the Cabot building leads the list of "hidden gems" at Fletcher. Getting there can take a bit of extra determination since it requires either a serious stair climb or dealing with Fletcher's occasionally-balky elevator, but the space rewards the effort. You'll immediately be struck by the views, some of the best available of the greater Cambridge/Boston area outside of the top of the Prudential Center (which, incidentally, is visible from the 7th floor). The natural light here is also unmatched anywhere at Fletcher; sorry, Hall of Flags, you can't be #1 in everything. It's no wonder this is a popular study and event space for both students and administrators.
The 7th floor (usually known as "the 7th floor" or simply "seven") can accommodate a variety of events. It features a central lobby space with breakout rooms on either side. Though these rooms are large enough to hold a class, it's rare to see actual classes take place here. More commonly rooms on the 7th floor are used for conferences, lectures, luncheons and dinners, and Admissions visit events. The lobby is a favorite study spot for a lot of students, as well as ideal for study group meetings. It's a rare occasion when we don't have to politely "kick out" a few students from this space when we're setting things up for Admissions functions.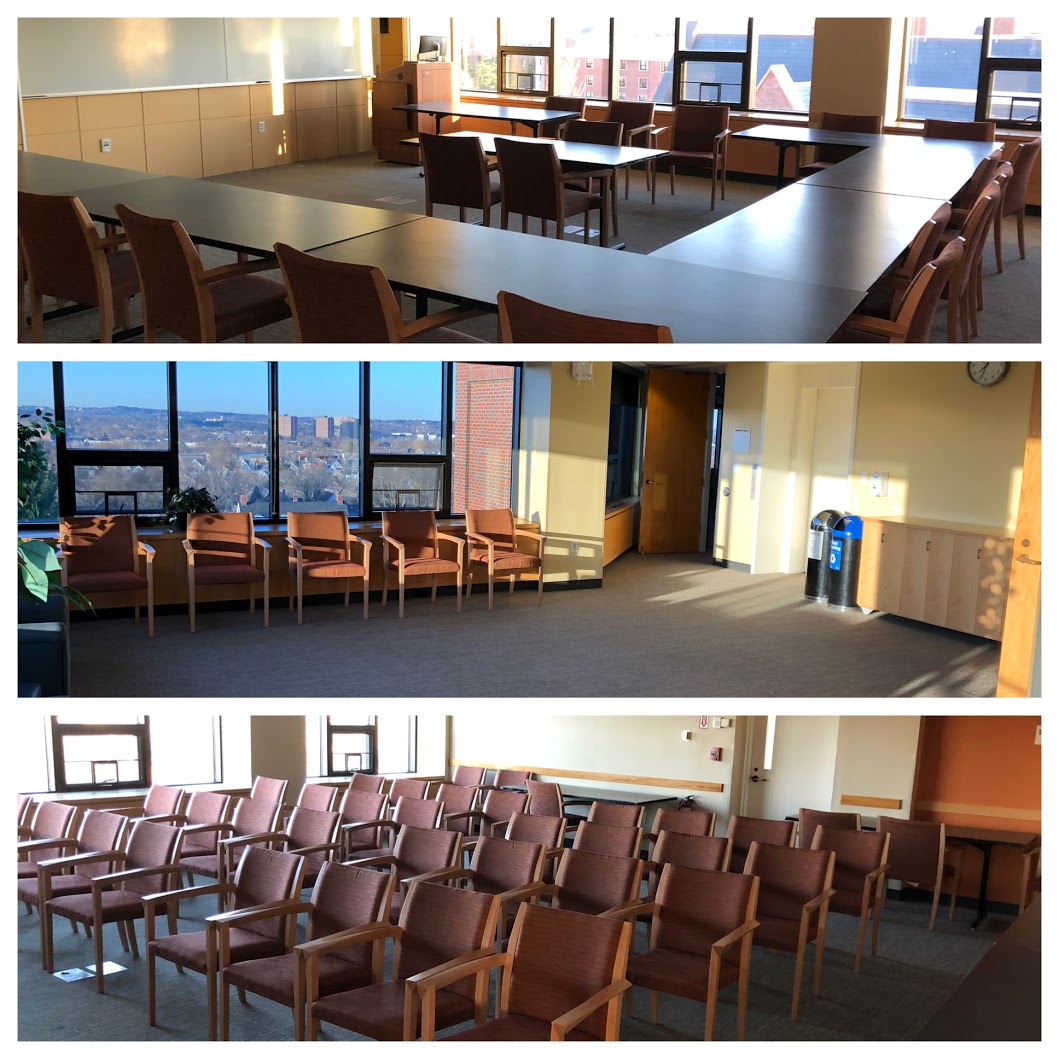 This area of Fletcher is also well-equipped for long-form sessions. It has its own water station, as well as what I would judge to be the largest restroom-per-square-foot ratio of anywhere at Fletcher. Combined with the frequency of events held here that include some form of food, it's amazing that the place is ever empty! As a future visitor to Fletcher, you should be sure to make time for the trip upstairs. As a future student, trust me, you'll be here plenty.