2nd-year student bloggers: A busy fall, academically and professionally, for Kanako
It's time to turn to our 2nd-year student bloggers, starting today with Kanako. The third MALD semester is often the most hectic of them all, which is certainly the case for Kanako:
Dear Future Fletcher Fam (FFF!),
Happy New Year! I hope you all had the great 2020 end and the wonderful 2021 beginning. We say "Ake-mashi-te Omede-to!" (Happy New Year!) in Japanese by the way.
Well, so let's start my reflection of 2020 and especially on the academic fall semester. First of all, who could have imagined what was coming in 2020?
The pandemic truly impacted globally to every individual and every society. All humans on the earth were wearing the face mask at a certain time. It was a rare experience to live in such turmoil and the global pandemic! And I was impressed by how the Fletcher School took care of students under the stressful-for-all situation. The school has more than 500 students in total, but they were trying to be inclusive as much as possible; constantly sending emails, creating surveys, following up, frequently giving time to discuss with students through the town hall webinars, answering and documenting all the received question
Someone might say that is the duty of the school, but the school actually did that not only one time but constantly. The management people were flexible and open-minded for students, allowing us to be at ease and say what we had to say. They showed how much they care about students. I felt really glad that I chose Fletcher. Thumbs up to the school governance! 😀
Secondly, can I tell you that I actually had a great time in the last semester? Yes, I liked the remote environment. Let me explain why.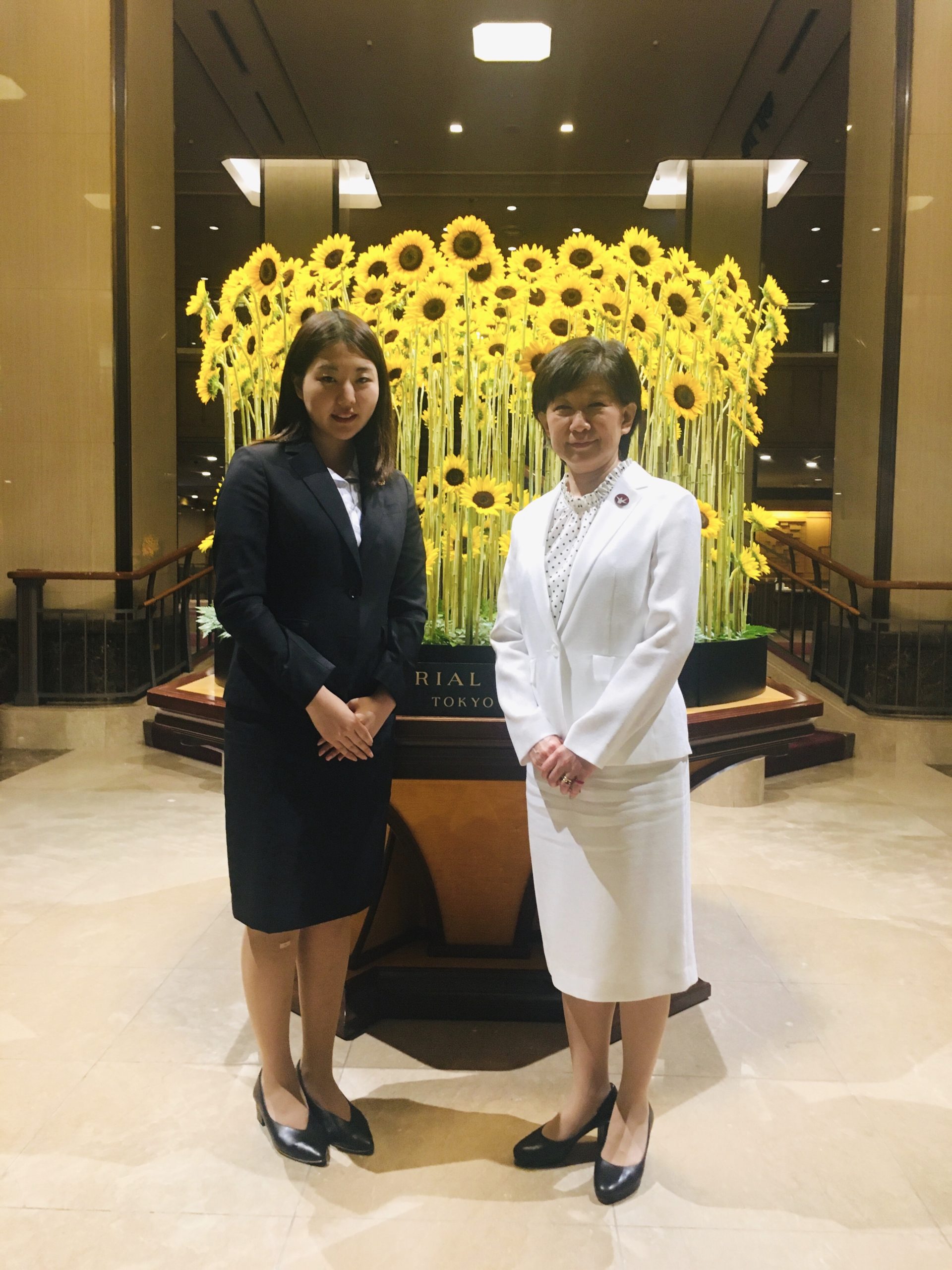 So, to begin with, I went back to Japan before summer and did a summer internship at the United Nations New York office remotely, working as a Consultant and Intern. Yes, communicating with the New York office from Tokyo every day for three months. 14 hours time difference did not cause any trouble, and I was way prepared for the coming virtual fall semester from Japan.
I would like to introduce a little bit about my experience during the summer with the UN. As a Consultant, I assisted the Under-Secretary-General Ms. Nakamitsu's visit to Japan for attending the peace ceremonies in Hiroshima and Nagasaki prefectures. (For August 6 and 9 when the atomic bomb was dropped 75 years ago). I traveled with her, managing all her schedules and preparing the documents for her speeches.
I was seriously honored to assist such a high UN official for 1.5 weeks and to be a note-taker for all her meetings with the senior Japanese government officials, including the Foreign Minister Motegi, the LDP head Nikai, and the Environment Minister Koizumi.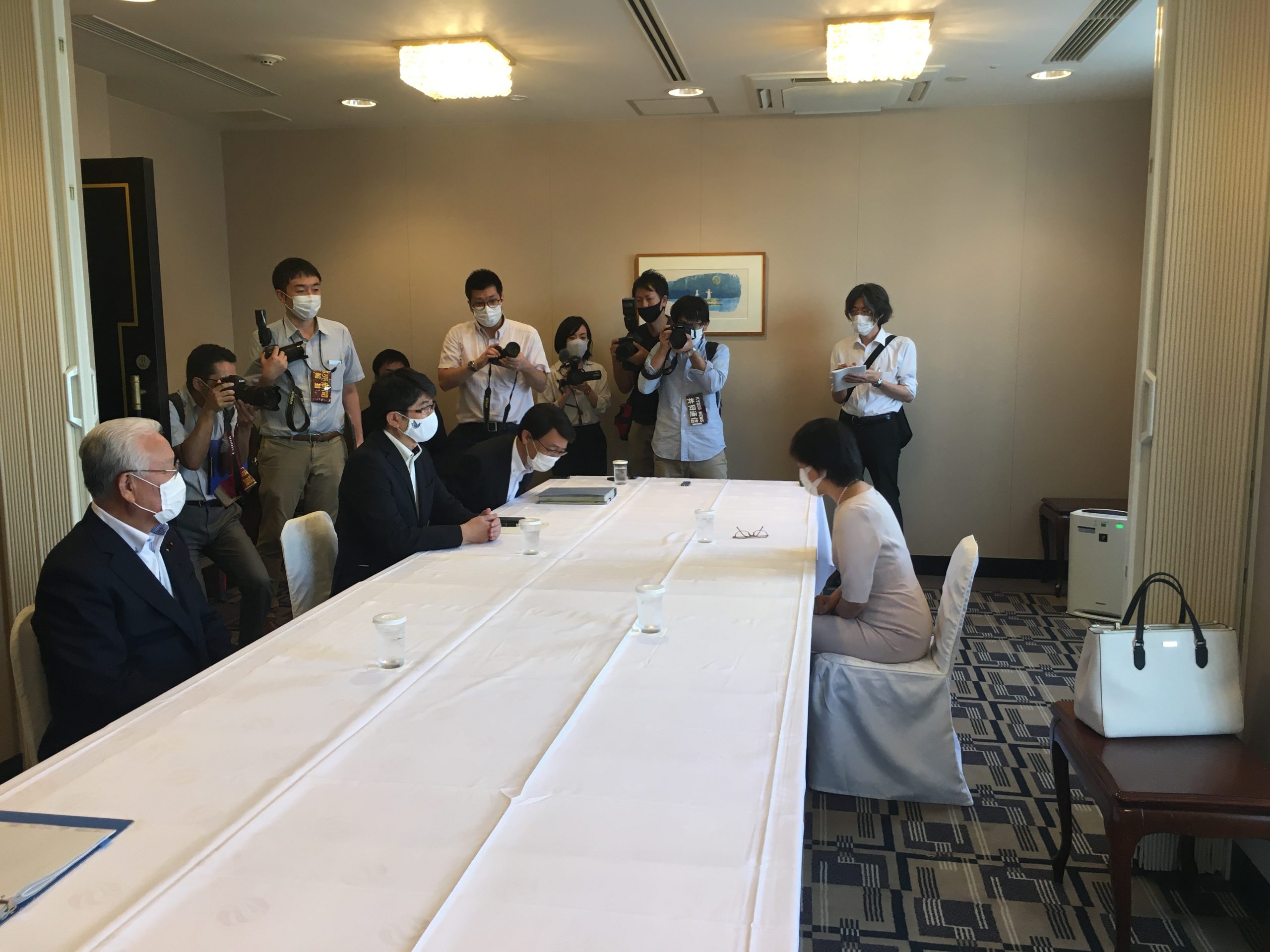 As an Intern, I worked for creating daily news digest for disarmament and nuclear issues around the world, monitoring the 75th session of the General Assembly, and communicating with Japanese media for public diplomacy. I was also able to communicate with other interns who were located in Germany, Nairobi, France, and Australia! We promised to meet at the New York office next time.
Once I completed a busy summer, it was a time to study; in the fall, I took classes of
Microeconomics (Micro)
Corporate Finance (CorpF)
National Security Decision Makings (NSDM)
Realism (at Harvard Kennedy School)
Wow, as you can imagine, all of them were hard classes (=busy again), and now I am proud of myself! All four classes' subjects are essentially about my two focuses at Fletcher: International Security and Business Relations. I continued to stay in Tokyo where I spent day time for my self-study and night time for remote classes.
My typical week schedule as below:
Monday: attending CorpF weekly review session, CorpF team call, and attending classes from 11:30pm to 12:45am
Tuesday: writing a summary of NSDM recording classes, taking quizzes for Micro, and attending classes from 1am-2:15am
Wednesday: reading 200 pages for Realism, CorpF team call, and attending classes from 8:30pm to 12:30am
Thursday: submitting one of four 100-pages-reading reflections for NSDM, taking quizzes for Micro, and.. sleep!
Friday: working for CorpF team assignments, working on individual and team projects/assignments, and.. sleep!
Saturday and Sunday: work for something I could not catch up, or hang out with friends (with social distance).
Plus, I went through some interviews for Japanese recruitment season (which typically starts 1.5 years before graduation) and prepare for them. Above is what I've done weekly, but during the mid/final exam weeks, the schedule became further intensified with a variety of assignments and the preparation for exams.
It just makes me laugh when thinking about how busy the semester was. Once you start the semester, it can be already the end in the blink of an eye. Remember, it all depends on you and your control. Professors at Fletcher and HKS were being flexible to accommodate students around the world. For example, they understood not attending the mid-night classes at 3am. They provided all tools to help students comfortably study. With such a fruitful semester, I'd say my fall semester was great even if it was remote!
However, there is one thought I would like to share here: winter break is too short! After you spend so much time and effort mastering the classes, you obviously need a break… I only had three weeks.
Anyway, I am excited for the coming spring semester. This is my last semester, and I am going back to Medford again. There are many people there to meet. I love the Boston community!
Stay well and see you again at the next post.