Student bloggers: Checking in with Mohit
Today we'll check in with Mohit, who does us all a favor by looking back on all the positives of the second half of 2020: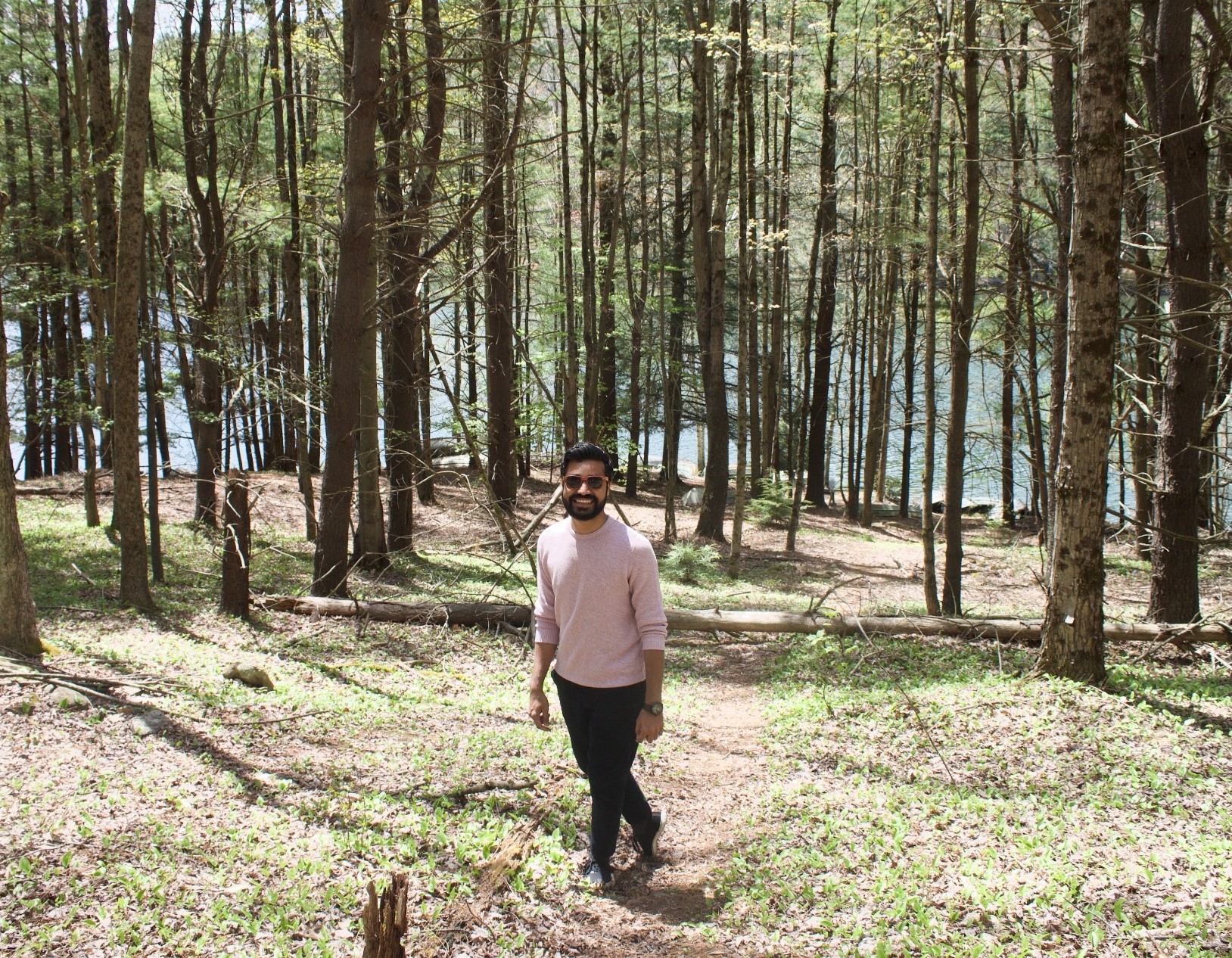 I'm here again. But this time, it's 2021 – a year to begin fresh and strong.
Let me start by congratulating the candidates accepted to Fletcher. I extend a warm welcome into our incredible community and look forward to meeting you – virtually or 6-feet away. And if you are still finishing your applications, good luck!
Though 2020 was odd in some ways (why? See point 1 below), it wasn't terrible. A lot of wonderful things happened. More than what I had hoped for, and I am grateful for that. This blog is a culmination of my second half of 2020. Like prior times (early days at Fletcher, life beyond the classroom, and first year wrap-up), I reflect and write about my favorite bits of the roller coaster ride at Fletcher. This time, I am experimenting with a list-based post along with song recommendations I am listening to while drafting this piece. Ignore the order!
I missed in-person meetings and the real 'Fletcher experience'. Remember my 'life beyond the classroom' post? Well, that's just 5% of the overall Fletcher experience, or even less. As our classes are held online, I missed that experience in its original setting. Then, this fall, some of my friends chose to defer or study from their homes. And I meet professors virtually only. But then, Fletcher has been impressive to digitize most of those experiences. So, kudos to them!
Another miss for me this year – I could not make it to the top 10 finalists for TEDxTufts 2021. I wanted to and still do. So, I will try it next year now. (Song – Indian Summer by Jai Wolf)
Let's now move on to positive stuff.
You can see that this list, which is not at all exhaustive, is getting away from me. Anyway, I am genuinely pleased to have been able to fill 2020 with new experiences and memories. And I am thankful to all those who contributed towards these. It takes a village.
In a few days, I am starting my final term. I can feel a bit of nostalgia already. But, all I want to do is to stay energetic and be present in the moment.
I wish you a happy (almost over) holiday season as I enjoy my favorite ginger tea at home and watch the India vs. Australia cricket test match. And I hope you, too, are enjoying your break in preparation for what is going to come next. (Song – Sunblind by Fleet Foxes)
You can connect with me over LinkedIn