Kanako enjoys early spring in Boston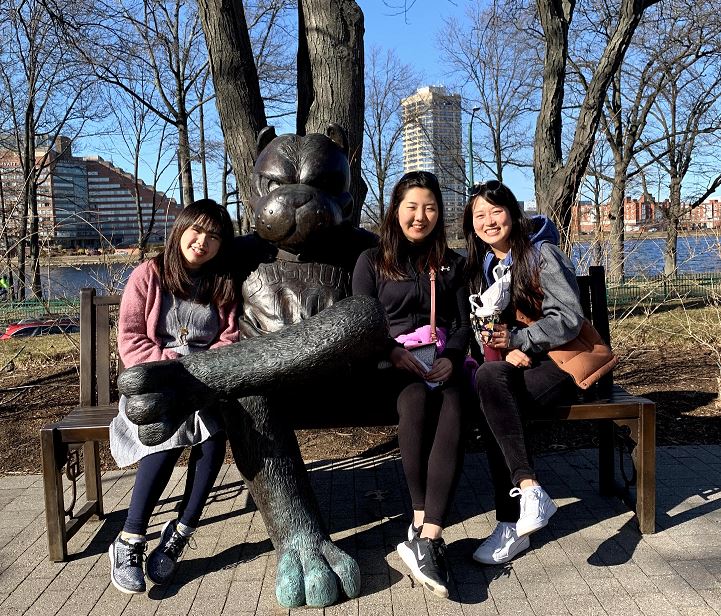 It's time to check in with our student bloggers, starting with Kanako, who's enjoying a welcome (and somewhat rare) early spring in Boston while busily planning for life after Fletcher.
I hope everyone is doing well. This is Kanako Kimura, a 2nd year MALD student, studying international security and business relations.
Spring is already here! Hardly a day goes by that I don't sneeze like ten times. The weather has been very nice, and it is getting warmer. People are getting outside for a walk more and more, and so do I. Recently I had a walk with my friends along the Charles River of Boston.
At noon my friends and I met in front of the Aidekman Arts Center at Tufts to take the free shuttle bus that goes to the area around the Museum of Fine Arts in Boston. When you live close to campus, you can take free shuttles in addition to MBTA buses and trains, which are nice. I had a class in the morning and was excited for lunch. We visited Tsurutontan – the great restaurant with Asian cuisine. I had such delicious noodles and sushi at a very affordable price, and that was a happy moment. Although Tsurutontan is wonderful, it doesn't come close to replacing my number one favorite Japanese restaurant, Ittoku. It is just simply amazing. I feel like I am in Japan when I go there.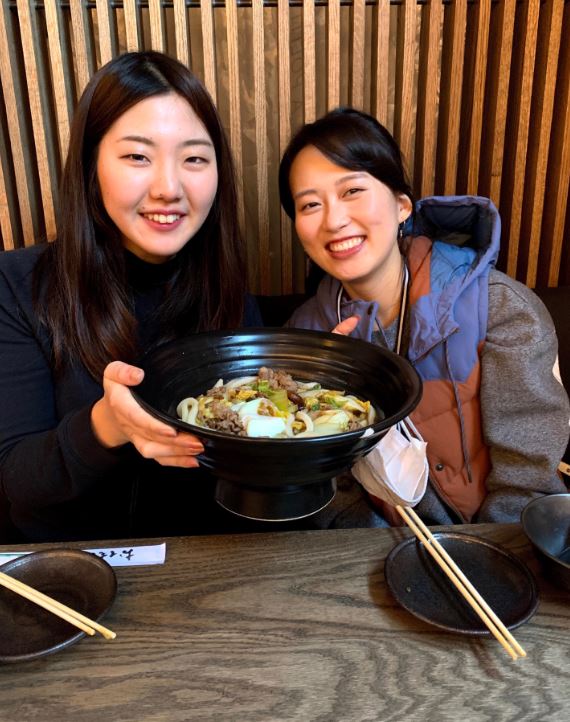 We then walked around the area and visited Fenway Park, Boston University, and the streets of Back Bay just around the corner. Along the bike and running path, there were so many people chatting, walking, running and biking on a Monday afternoon. It was great to see how people take care of themselves in a healthy way during the pandemic where everything has to be online.
We talked various things during the walk – about job recruiting, summer internships, interests, experiences at Fletcher, and so on. For both first-year and second-year students, now is the time to have already a job (or internship) offer in hand or to get closer to the offer. For myself, I have a job offer in Tokyo in finance, but I am still looking for opportunities in the US. Since everyone has their life journey and still chooses to pursue a Fletcher education among other choices, it is always great to listen to other students' stories and reflect my process of decision making.
I just cannot believe a year has already passed since the pandemic hit last March. I was still in Somerville, concluding the 2nd semester with the busiest schedule I ever had at Fletcher. I still remember my busiest day at that time was when I had four different team meetings for an hour each, one class of 90 minutes, one presentation to a client, and final exam of 6 hours for a finance class during the same day. Moving online, I barely managed classes. Even though your schedule very much depends on the classes you choose, I am sure that all Fletcher students will hone time & project management skills at some point of your two years!
This final semester, I am in the middle of a capstone paper with Professor Miller and also looking at US job recruiting. I recently received an intern offer at a venture capital firm, but let's see how it goes!