First-year students: an update from Almarie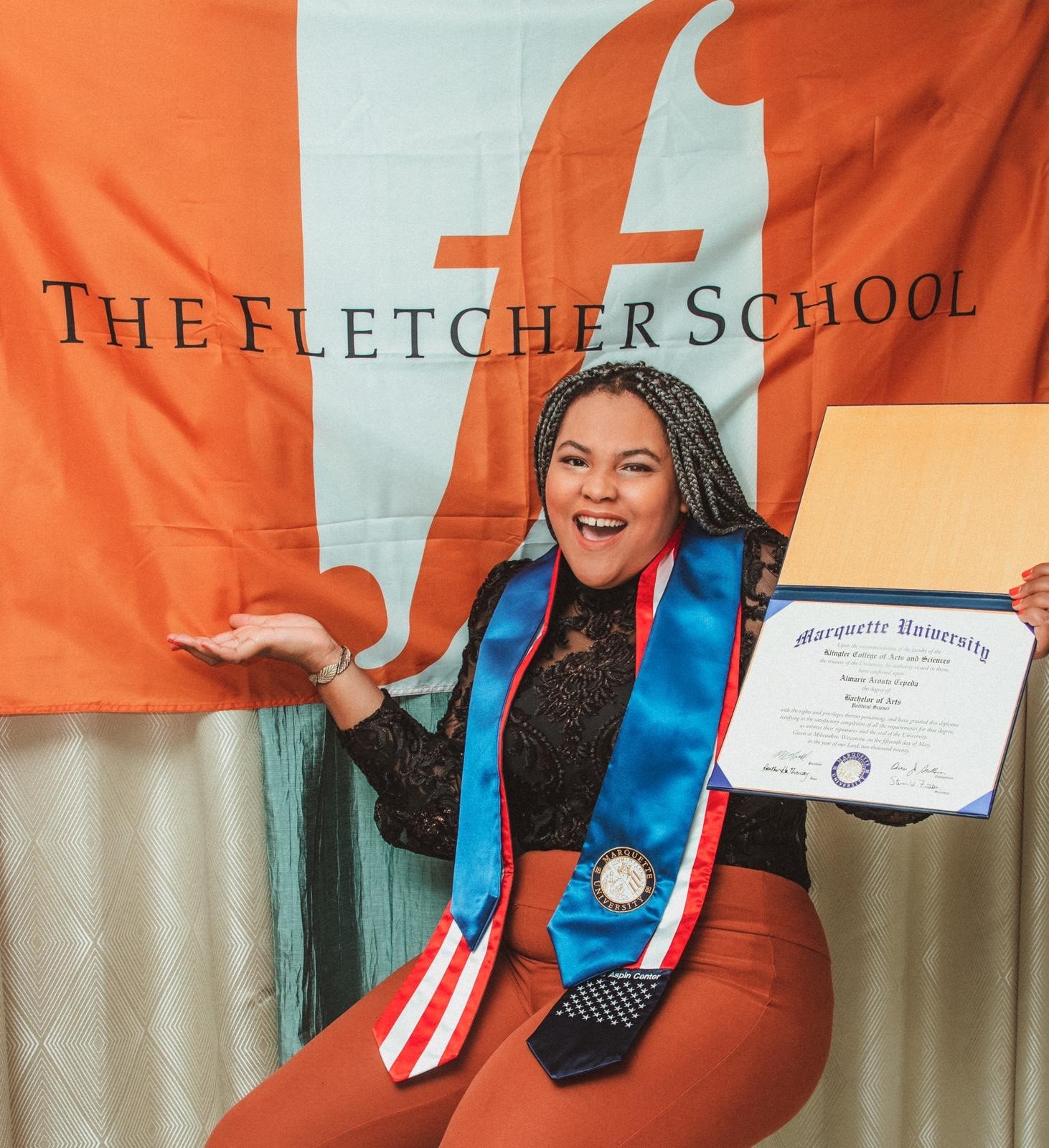 The end of my first year at Fletcher has been a bittersweet experience. I am excited to have learned so much and to have had so many interesting conversations with professors and students. However, it's hard to think I'm halfway through The Fletcher School.
Since classes ended, I took some time to relax and de-stress from finals and after a few relaxed weeks, I had to get back to work. This summer I'm virtually interning with the US Army War College, where I am working under the Director for Women, Peace, and Security. I am happy to say that I have used every concept learned in class and I enjoy going back to my notes and putting into practice discussion sections and new ideas. This internship has been an amazing opportunity to use my field studies and to get professional experience on an important topic. I do have to say it is hard to intern virtually. Especially, since we have been virtual for almost two years. It's easy to miss going to an office, seeing smiley faces, and getting to know people personally without the use of a computer. However, our work as interns can create change which is important to remember if we feel discouraged.
As co-leader for the Ralph Bunche Society (RBS), it makes me proud to talk about our first partner event.  I was also able to host the Juneteenth event "Our Struggles to Diplomacy" that RBS, FLAG, and Africana had to commemorate this new federal holiday. It turned well, with incredible speakers, and a great audience. It was a remarkable first event. The speakers: Leland Lazarus (Fletcher Alumni, former FSO officer, now DoD), Anabel Santiago (community organizer at Brockton Interfaith), and Jonathan Engage (mid-career analyst at Albright Stonebridge). I appreciate all the feedback that we have received, and it's always refreshing to know so many people enjoyed the event, and that we were able to discuss important topics that participants related to. Sometimes it can be hard to discuss issues and having a safe space to do so is just as important as having these conversations.
As the summer continues, I am excited to see the results from my research at my internship and to brainstorm on new events for RBS for fall and spring. I am thrilled that we will finally have in-person classes next semester. This will be a great opportunity to use one of our Fletcher benefits, cross-registration at Harvard Kennedy School. I will miss the Caribbean dearly, but I cannot wait to be in Boston. Hope everyone having an amazing summer. See you all soon!