Current Student bloggers: Christine's spring update
Today we'll check in with Christine, wrapping up a very busy first year at Fletcher:
Hello everyone! It has been a while since my last update and I am eager to share with you all that has happened this semester. As I head into finals, I am incredibly grateful for the amazing experience I have had in my first year of graduate school. The people I have met, the opportunities I have had, and the memories I have made are more than I could have pictured for myself a year ago. Before I leave for the summer, here is a recap of some highlights from this semester.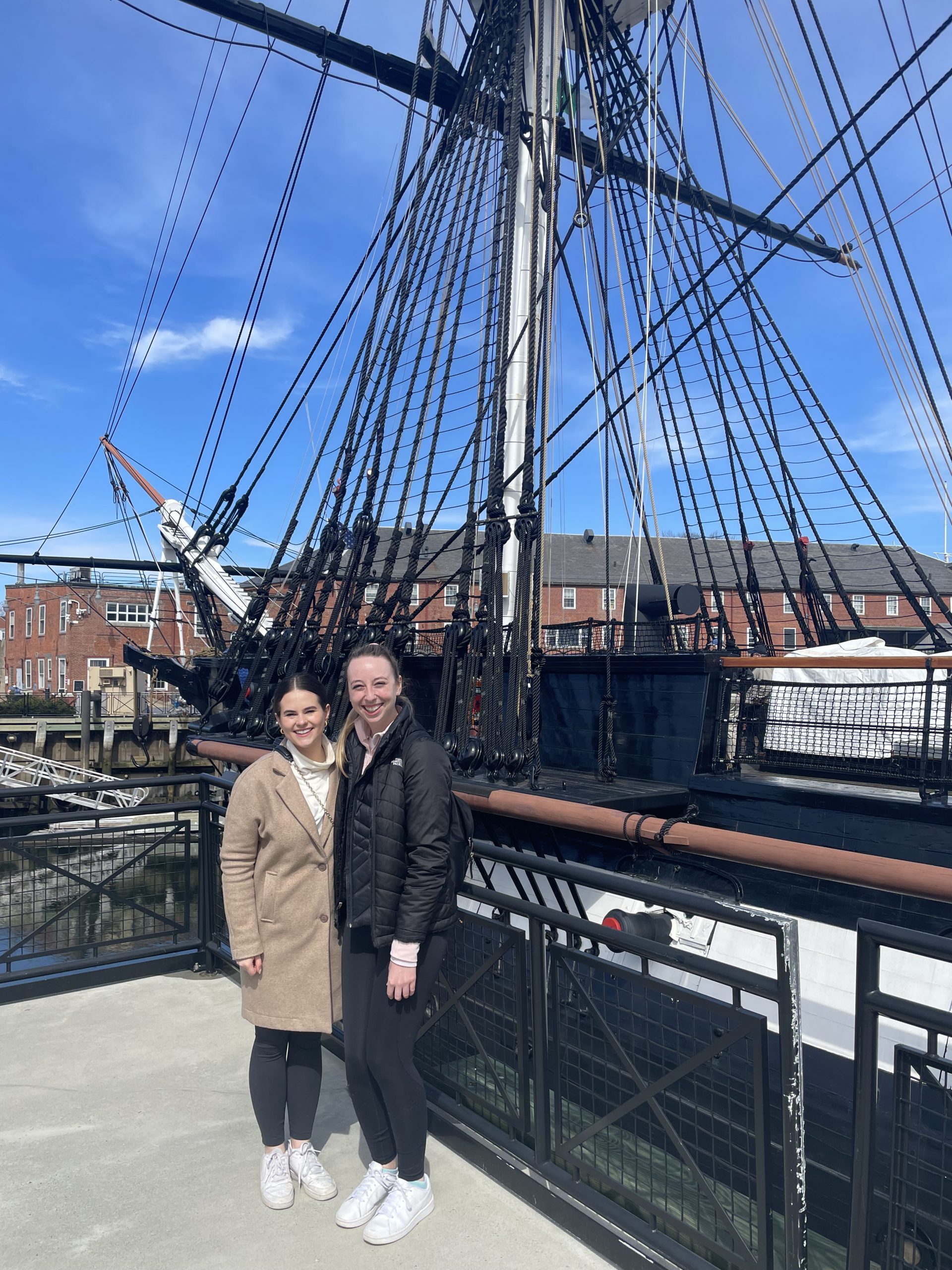 Spring Break – A Tourist in My Own Town
This spring break I stayed in Boston and my best friend from back home, Kailey, flew out to visit me. Having a friend here was the perfect excuse to be a tourist in my own town! Despite having lived in Boston for nine months now, I have had very little time to explore. Kailey and I spent four days exploring everything the city has to offer. We walked the famous Freedom Trail and saw many historical sites including Bunker Hill, the USS Constitution, the Old North Church where Paul Revere hung the two lanterns, and even toured Revere's own house! It was incredible to see so many places I had learned about in history class as a child. Beyond site seeing, we also spent some time exploring the amazing food scene in Boston. As a self-proclaimed foodie, I had the best time eating my way through the city. We tried lobster rolls and New England clam chowder by the water, pasta and cannoli in the North End, and Hot Pot in Chinatown. It was an amazing way to spend my spring break and do some much overdo sightseeing!
Fletcher Afghan Task Force Success
As I mentioned in a previous post, I have been working as a research fellow for The Fletcher School Afghan Task Force aiding in the evacuation of artists and human rights defenders who are unsafe in Afghanistan. I am thrilled to share with you that we have successfully evacuated over a dozen families out of Afghanistan and into the United States! After many months of hard work, roadblocks, switching gears mid-task due to policy change, we finally saw success with their arrival. We got to spend a morning together as a team getting some of the new homes ready for two of the families. As we were moving everything in, I was hit with overwhelming gratitude to have been part of this experience. As is often true in life, the things that are the most challenging are also the most rewarding.
(For more information about the incredible mobilization of the Fletcher network to evacuate these families out of Afghanistan, please see https://www.youtube.com/watch?v=tX5h6ArrguI)
Summer Update
Starting in January, the big question you ask yourself is "what will I be doing this summer?" It is a daunting question that looms throughout February and March, rearing its head in April as May quickly approaches. I had heard from many second years that sometimes you have to wait until May or even early June to hear back from organizations regarding their summer opportunities. I began applying early and was rather anxious about hearing back when I went to office hours with one of my professors. I expressed to her my stress surrounding finding an internship and asked if she knew of any opportunities. Turns out, she did! She put me in touch with a Fletcher alumni who was looking for an intern and I am thrilled to report that this summer I will be working at the International Peace Institute in New York City as the Women, Peace, and Security intern! I am excited to learn from and work with some incredibly accomplished individuals at an amazing organization. And, I am continually grateful for the amazing Fletcher professors who care so much for their students and want to see them succeed. Their dedication to us and our success is what makes Fletcher a truly incredible place to be.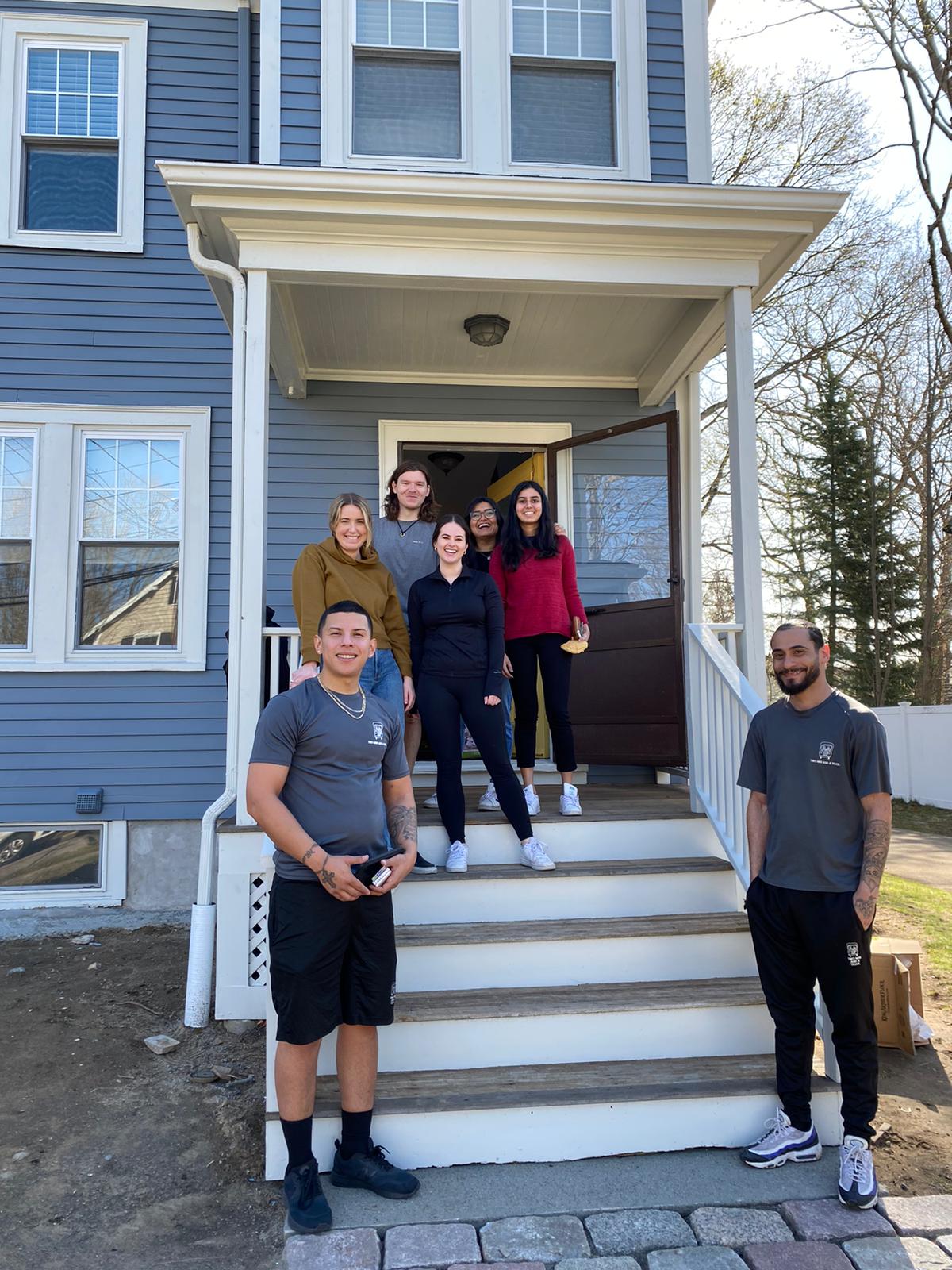 Looking Ahead to Next Year – Conference on Gender and International Affairs
As I wrap up my first year of graduate school, I am already eager for my second year to begin. I recently found out that I was accepted as a co-chair for the 8th annual Fletcher School Conference on Gender and International Affairs. The Conference on Gender and International Affairs is a student organized initiative that brings together academics, practitioners, and community leaders to discuss how gender affects today's global issues. I am honored to be working as co-chair of the conference with an incredible team of fellow Fletcher students. I can't wait to share more with you in the future about the process of putting together a conference!
Mostly importantly, as I think about my second year of graduate school, I am looking forward to another year full of learning, meeting new friends, and making new memories. I am so thankful for the experience I have had this year and cannot wait to continue next year. Until next time!