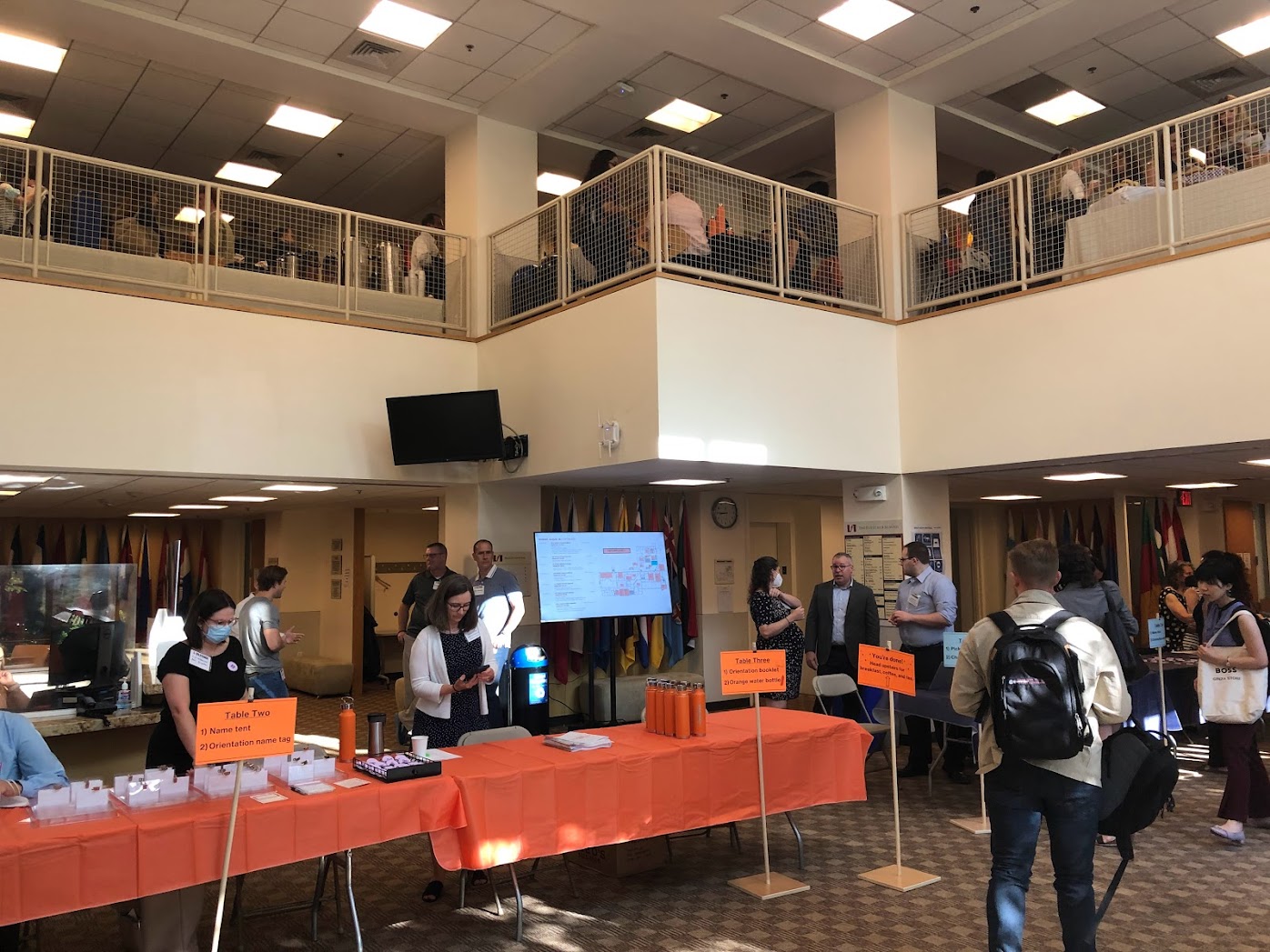 If pressed to name the single most exciting day of the Admissions year, I'd start by hemming and hawing about how there are quite a few to choose from. Apply enough pressure, though, and you'd ultimately get me to say it's the first day of Orientation. For Admissions types, it's particularly gratifying to meet in-person people who have thus far existed only as email addresses and Zoom screens. This year's Orientation is extra-special, as it's the first fully in-person affair since 2019.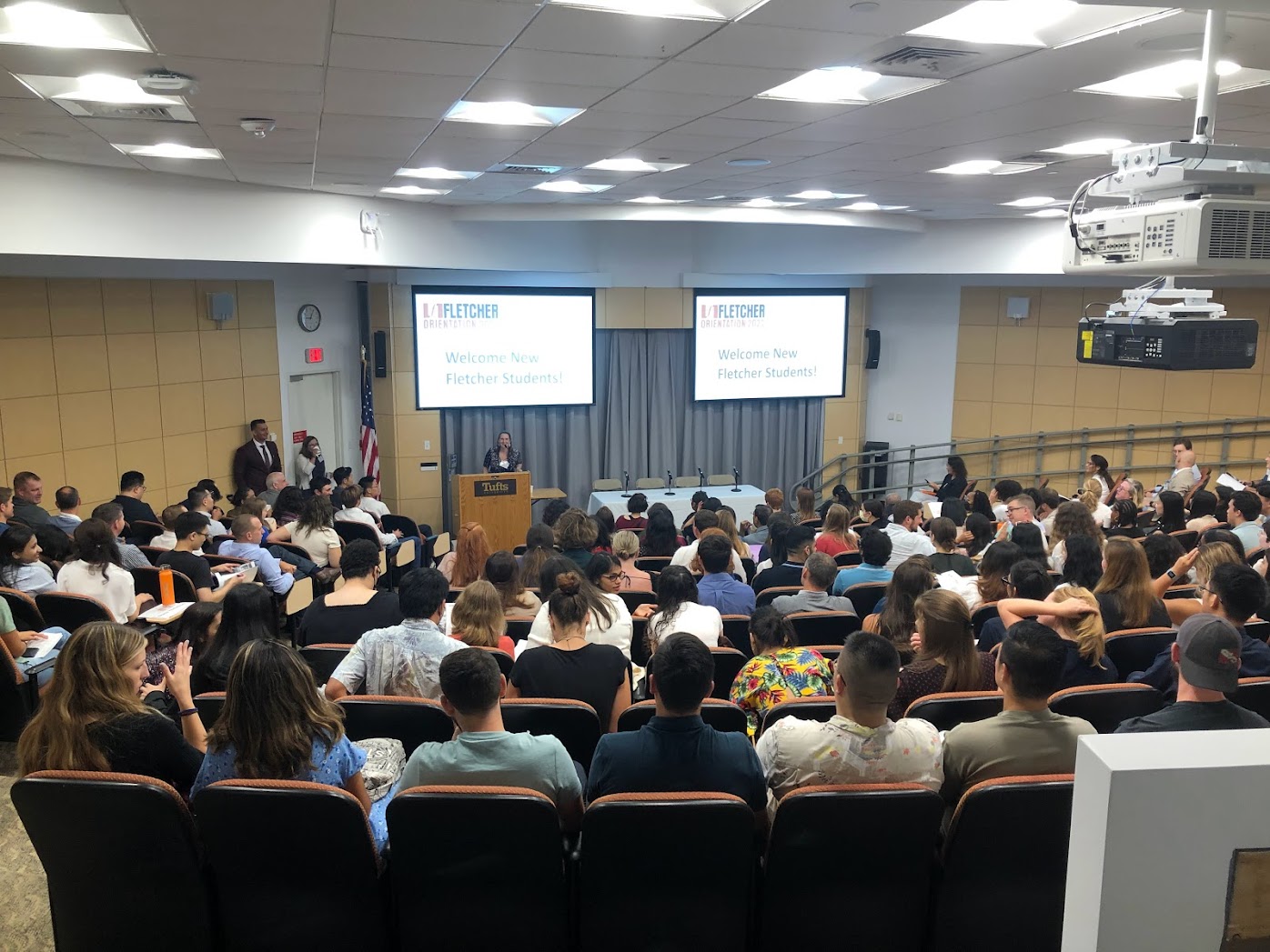 It's a busy day, and a busy week, as students get settled, register for courses, meet faculty, staff, and returning students, and generally amp up for the year. It's also an injection of energy into the physical space of Fletcher, which feels pretty quiet during the summer months. Check out the facelift in the ASEAN auditorium, which has made it much brighter and more engaging.
Lots of new students are currently a jumble of nervous energy, both excited and a bit apprehensive about finally beginning their grad school experience. As I remember well from my own Fletcher student days, though, in a few weeks they'll have dug in and be in the midst of writing papers, working with study groups, and joining student organizations. It doesn't take too long for most students to find their footing. We'll be excited to continue to get to know the newest members of the Fletcher community throughout the coming weeks!