Center for International Environment & Resource Policy year in review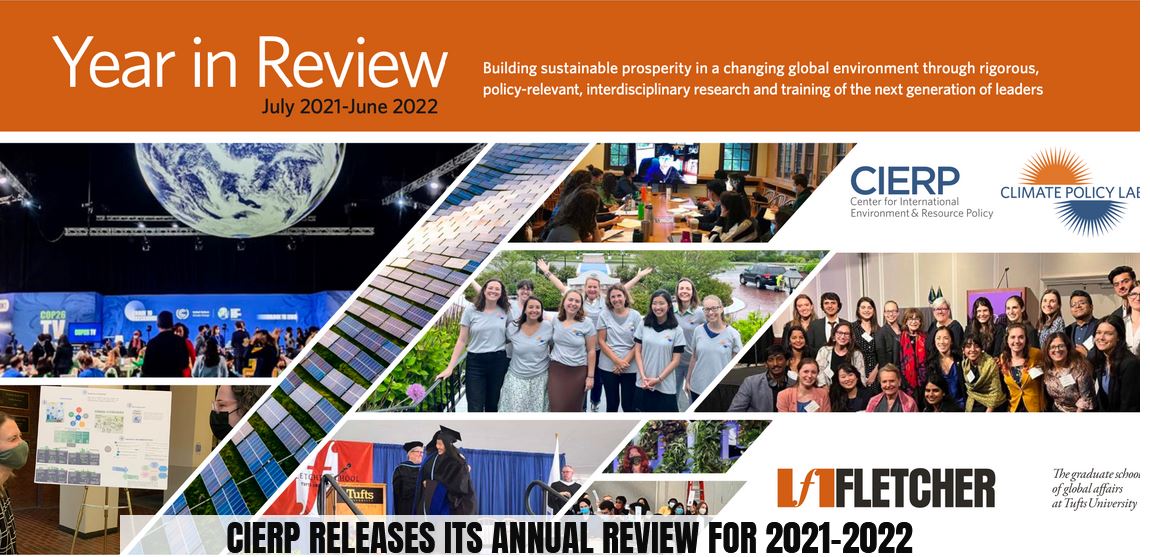 The Center for International Environment & Resource Policy (CIERP, in local parlance) is one of Fletcher's most active research centers. It's the intellectual home base for a major portion of the curriculum, houses the Climate Policy Lab, and offers a variety of opportunities for students interested in climate, energy, and sustainability issues to get involved in its work. Its recently-released annual report shows just how buzzy a scholarly hive CIERP has been over the past year: 31 new publications! 57 student employees! Nearly $3 million in new grant funding! 28 Capstone projects supervised by affiliated faculty! It's an impressive "by the numbers" list.
Research centers such as CIERP provide great opportunities for students to delve deeper into their areas of intellectual and professional interest, beyond available courses in the curriculum. Between employment and research opportunities, speakers, conferences, and other events, many students find their time at Fletcher significantly defined by their involvement in the work of a research center. Congratulations to CIERP for an impressive past year, and we look forward to another great year to come!