Christine's fall semester update
Today we'll check in with second-year MALD Christine, who shares some updates on her busy summer and an equally busy fall semester:
Hello all! Fall semester is in full swing and summer now feels like a distant memory. Writing this post as I look out my window at the beautiful Massachusetts fall leaves has been a lovely way to reminisce on my experiences this summer!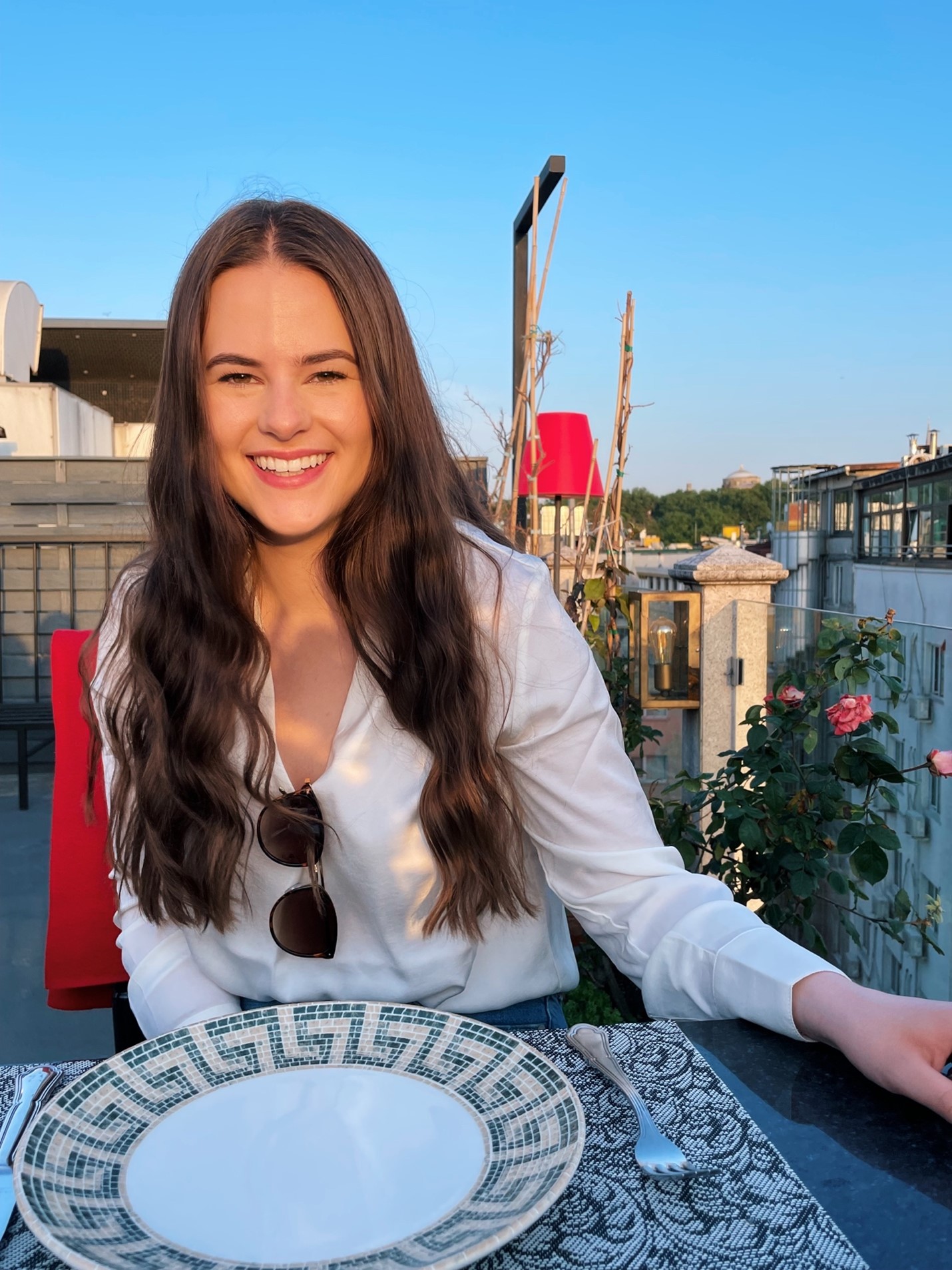 I started my summer off with a trip to Istanbul, Turkey, with some Fletcher friends. This was my first time traveling out of the country since the pandemic and I was thankful for the opportunity to travel again. During our few days in the city, we saw many historic sites and ate some incredible food! My favorite unexpected part of the trip were all the city cats. Although I am not a huge cat person, there were some beautiful cats that would roam the streets and even come up to say hi to you. Being in Turkey was a wonderful way to celebrate the end of my first year at Fletcher but, after returning from my trip, it was time to get back to work and begin my summer internship.
This summer I was the Women, Peace, and Security (WPS) Intern at a New York based think tank, The International Peace Institute (IPI). I worked with the WPS team on several projects including conducting qualitative coding for cases of forced marriage by rebel groups, completing a literature review on the state of the field for gender and peace operations, and aiding in the drafting of upcoming research plans. I was incredibly thankful for my Gender and Intersectional Analysis courses at Fletcher as they had helped prepare me for the major themes and focuses of my work at IPI. I was even able to draw on the knowledge I had acquired from my courses to evaluate and propose future research ideas to the team during their brainstorming period! It was a wonderful experience. I was fortunate enough to be in person for part of my internship, and even more fortunate to have a sister who lives in New York City who let me stay with her. I spent my summer in NYC working, exploring the city, and making new friends!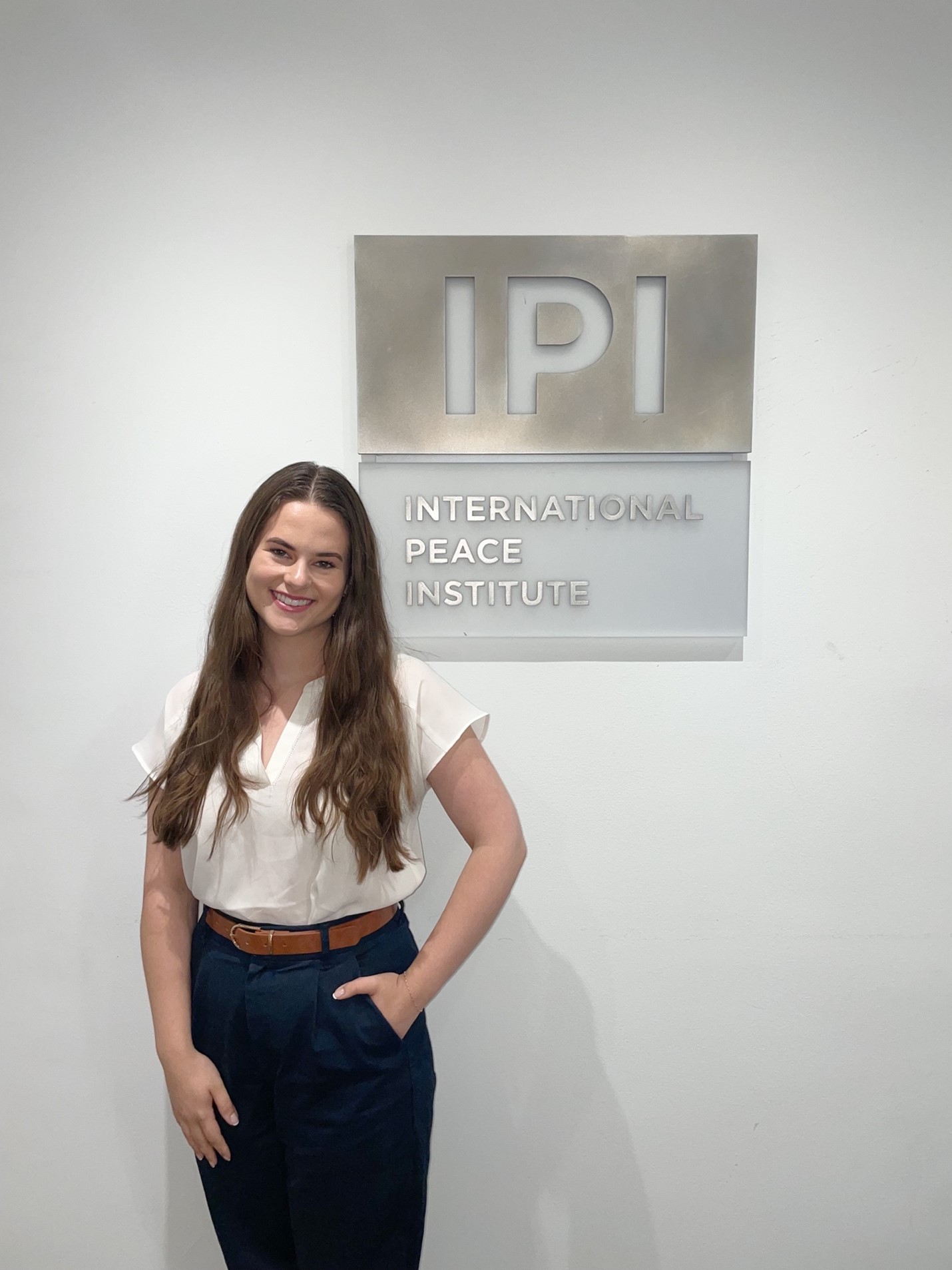 After my internship ended, and before the school year began, I went back home to Washington State and spent a few weeks with my family and friends. When I left Washington last year, I never could have imagined how much I would miss mountains, trees, and even the rain! Being home was relaxing and rejuvenating. Exactly what I needed before heading into my second year at Fletcher! Getting on the plane back to Boston and saying goodbye was difficult, but I knew some amazing adventures awaited me.
Since being back, I have been mostly focused on the upcoming Conference on Gender and International Affairs (CGIA). As I have mentioned in previous posts, I am one of the co-chairs for CGIA. I spent the summer working remotely with an incredible team of fellow Fletcher students to put this conference together and I am so excited to see our hard work pay off in just a few weeks. If you are interested in attending, mark your calendars for November 18-19th, and come check out the wonderful speakers and events we have planned. You can find more information about the conference here: https://sites.tufts.edu/genderconference/ or via Instagram @fletchercgia.
As always, thank you for reading and keeping up with my time here at Fletcher. I hope you all have a wonderful fall!