New student bloggers: introducing Gautier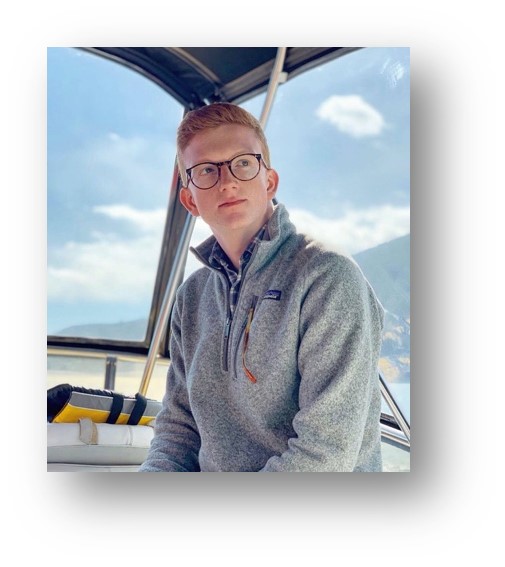 Sakura cherry trees started to blossom at that time of the year in Vancouver, British Columbia. One splendid alley with soft pink tones stood out. They had been donated by the Japanese Crown Prince as symbol of peace between Canada and Japan. During my undergraduate, I walked through this alley every week to my International Security class. It was a powerful reminder that building peace is challenging. Since then, I have been specializing on that topic. The Fletcher School was my dream graduate school. If you're curious why, you should give this a read!
Before Fletcher
I grew up in a small town close to the Atlantic coast and surrounded by vineyards called Saintes, in France. I graduated with a Dual Bachelor of Arts from Sciences Po in Paris, and the University of British Columbia in Vancouver. I double majored in Political Science and International Relations in the hopes to become a diplomat. During my undergraduate studies I developed a taste for international learning experiences and took part in funded research in Guatemala, Portugal, and Spain. I also thought important to give back and besides extra-curricular activities and associations I volunteered two summers in Peru and in Israel.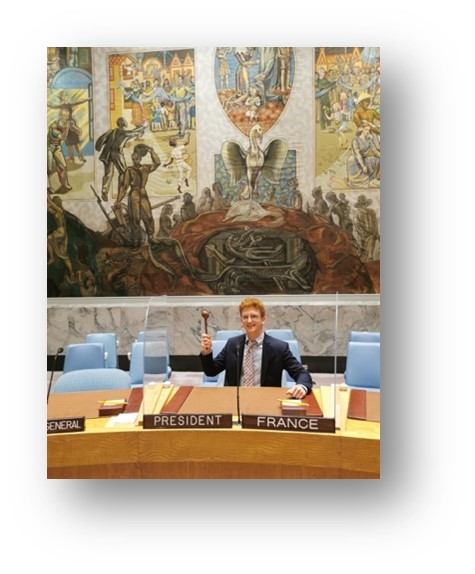 Why International Security
Upon graduation I worked two years to give a try to different work sectors. Multilateral diplomacy attracted me, so I did a fellowship at the United Nations in New York City. It was incredible to be a delegate at international negotiations and discussions. European Union (EU) integration is also an area of my interest, so I worked in a funding European agency aimed at promoting disruptive technologies (AI, quantum, hydrogen). Eventually most of my experiences converged to international and transatlantic security. I stumbled upon an ideal program, the Master of Arts in Transatlantic Affairs (MATA), an enabler to my career!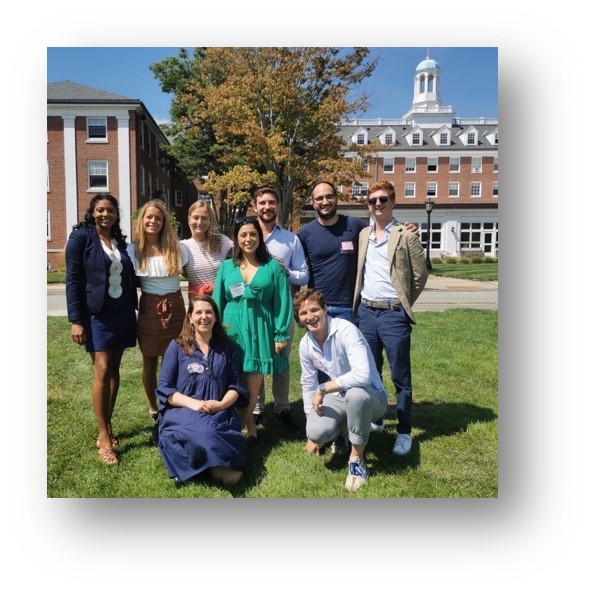 Both sides of the Atlantic
MATA is a two-year joint degree between the College of Europe in Belgium and Poland and the Fletcher School in the United States. Both institutions are tight-knit communities, exceptional faculty and students, and strong alumni networks. It's the perfect mix between theory and practice to jump start a career in global affairs! Every week in the past year and a half in MATA have been sources of incredible growth on all aspects. MATAs have tailored their transatlantic journey to trade or legal issues, diplomacy, politics… It is encouraged to make this experience yours and MATA includes a high-level internship and a thesis.
So far at the Fletcher School
My experience in Medford has far exceeded any of my expectations. My classes are deeply engaging and address urgent international issues. The practicum includes soft skill training, and excellent professional development resources. Besides, it is now the end of October, and the campus is a kaleidoscope of autumn colors with peak foliage. I commute to Fletcher three times a week because I live in Harvard Square in Cambridge. On Tuesdays, I have class at the Harvard Business School on negotiation and strategy. When I am not busy with readings, I sail at the MIT Sailing Club on the Charles River.
– Gautier Parthon de Von