8th Annual Conference on Gender and International Affairs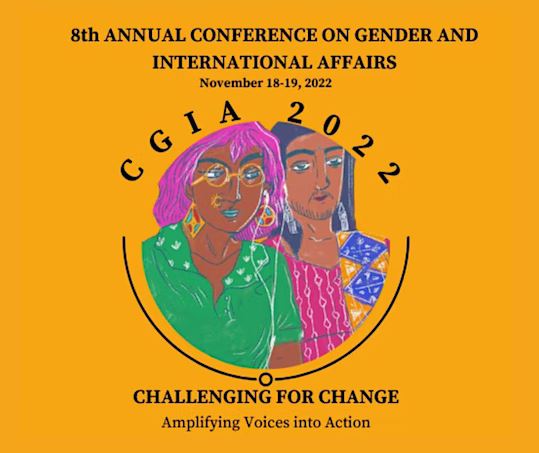 A flagship annual event is upon us, readers. Next week will see the 8th Annual Conference on Gender and International Affairs take place at Fletcher. It's an exciting event not only for its subject-area focus, which has established itself as one of the most popular at Fletcher in the past decade, but also for the fact that it's an entirely student-organized and led event. It's also open to the public, and I'd encourage anyone in our area to consider checking it out. See the full announcement below:
Experience Fletcher at the first Student-led Conference of the year: the 8th Annual Conference on Gender and International Affairs takes place November 18-19. Join us as we welcome an exciting lineup of speakers and panelists – along with powerful workshops and professional development opportunities. Our theme this year is Challenging for Change: Amplifying Voices into Action, and the student organizers cannot wait to introduce and bring these voices into conversation with the Fletcher community. This will be a timely opportunity to delve into topics such as resistance in Iran, reproductive justice, digital rights, and so much more.
As you consider your options for graduate studies, see how Fletcher's tradition of student-led conferences sets it apart. Registration is open to the Fletcher community and beyond – we hope you will join us and see yourself joining as a student who can continue creating these powerful events that challenge and engage students, faculty, scholars, practitioners, and activists. We look forward to welcoming you!