Student bloggers: Christine enters the home stretch
Hello all! It has been a while since my last post, and I am excited to update you all on what I have been up to. I am currently writing this blog post while sitting in my favorite study spot on campus, the Ginn reading room. I must admit I am becoming quite sentimental while writing as it is my last semester at Fletcher. I will try and refrain from anything too sappy in this post, however, I can't make any similar promises for my final post at the end of this semester. I do want to take a moment now and update you on some highlights from last semester, as well as what I am looking forward to in my final semester. Let's jump right in!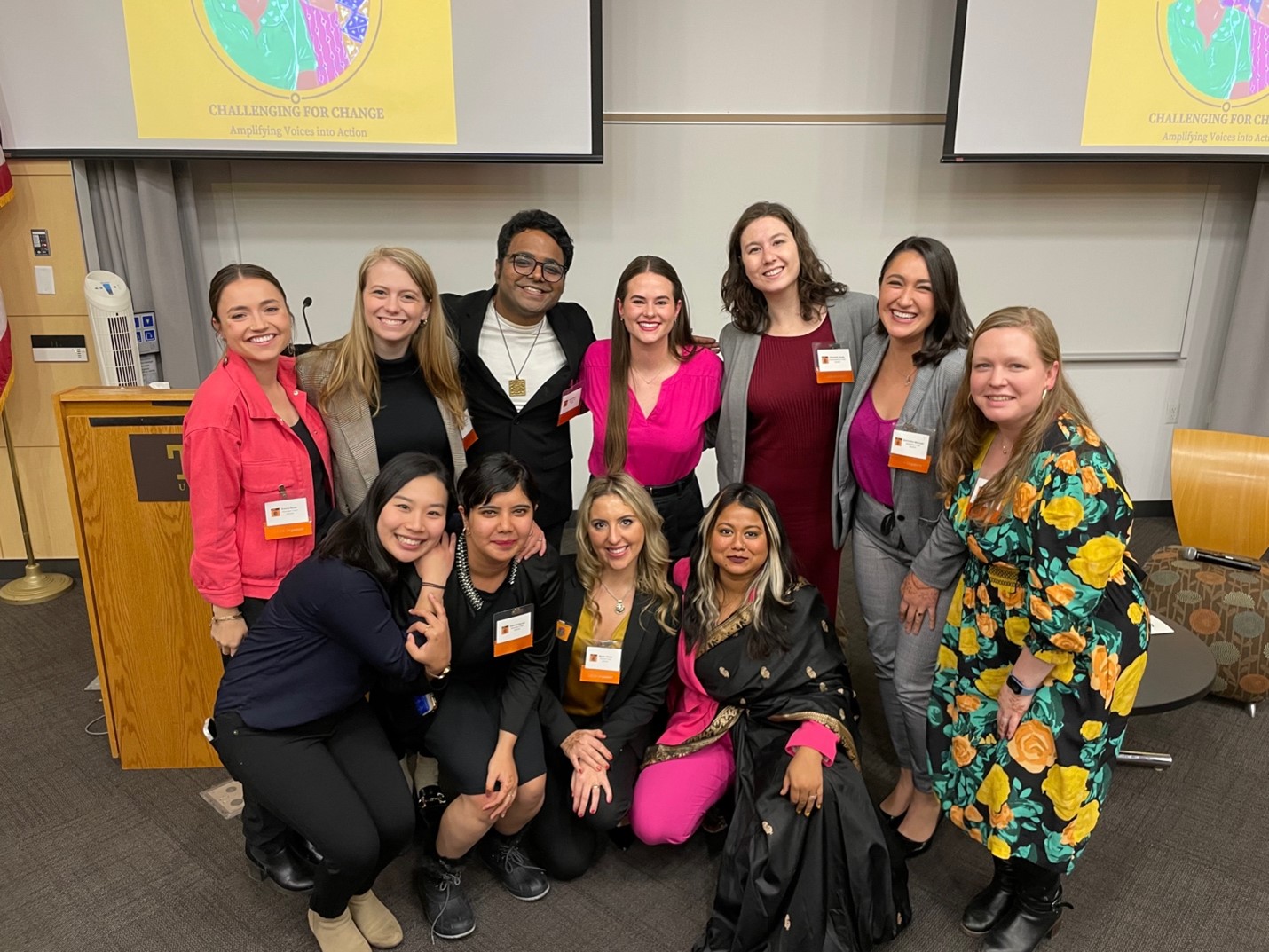 Last Semester – The Conference on Gender and International Affairs
Last semester I spent a majority of my time working on the 8th annual Fletcher Conference on Gender and International Affairs (CGIA). After nearly nine months of work, it was incredible to see the conference come together. I have spoken about the conference in previous posts, but wanted to reflect now on what led the CGIA team in our work. Throughout our process, we as a team committed ourselves to living out a specific set of values. It was our hope to infuse these values in every aspect of the conference, and in how we worked together as a team. These values were care, kindness, and intentionality.
We put the first value, care, at the center of all we did. We made caring for ourselves, each other, and everyone who was associated with the conference a priority. We focused on kindness by respecting the time and contributions of each team member, and trusting their work. We also turned that kindness outward, and treated everyone we encountered during the duration of the conference with the same kindness and respect we gave each other. Finally, our last value was intentionality. With each choice we made, no matter how small it seemed, we tried to be intentional in our approach. Specifically, we wanted to create a conference that was intentionally inclusive. Sharing these values resulted in an incredible and successful conference that I was honored to have been a part of. Thank you Annie, Aubrey, Mai, Meg, Rohini, Sam, Vishy, Aanchal, Elizabeth, and Emma. It is because of you that this conference was a success!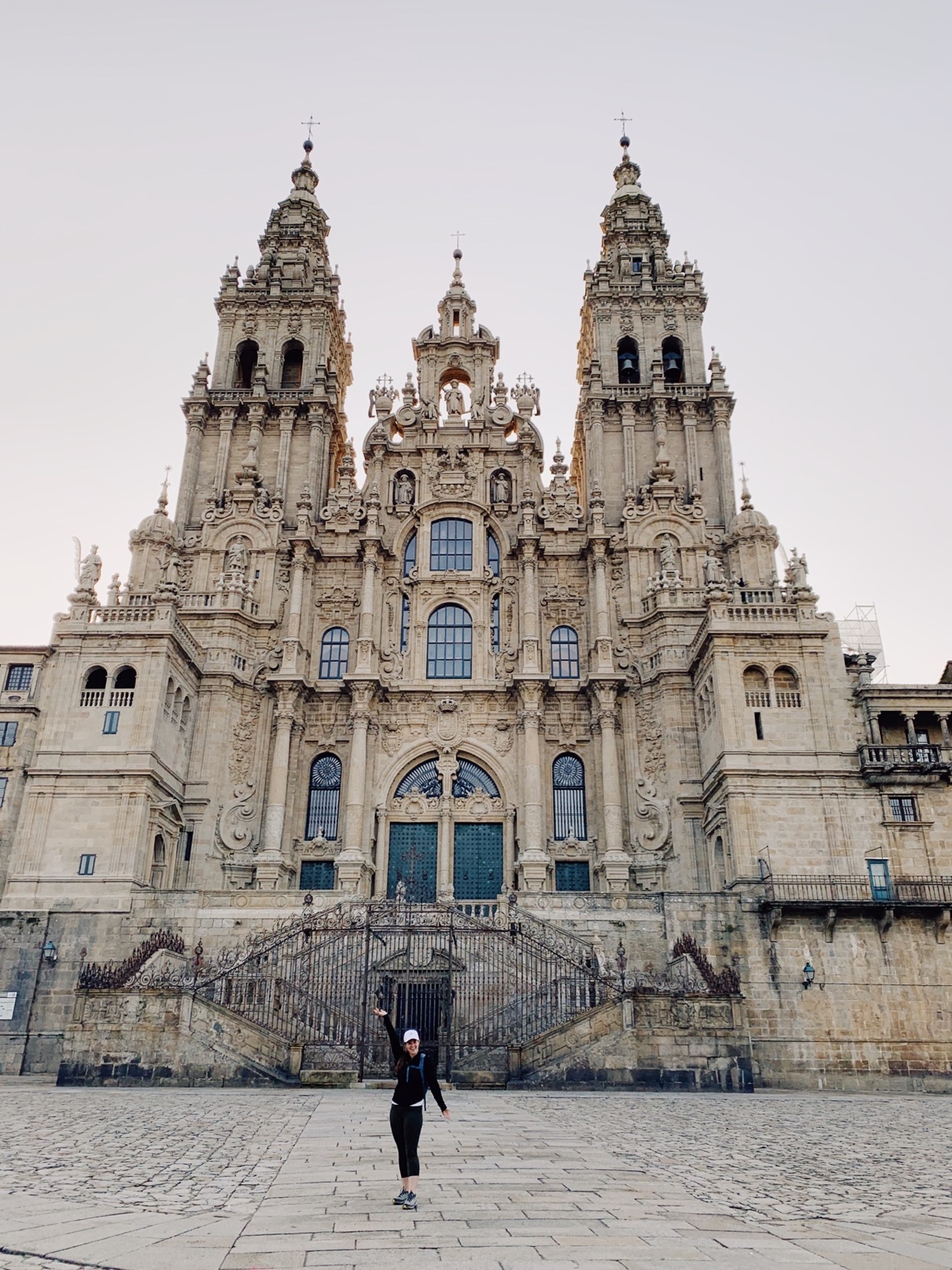 Spring Break Plans – Camino de Santiago!
During spring break I will be traveling to Spain with my mom. We will be hiking part of the Camino de Santiago together. I am absolutely thrilled to have the opportunity to experience this journey with my mother! A few years ago, in pre-pandemic days, I hiked part of the Camino de Santiago with my cousin and it was an incredible experience. When my mom came to me and asked if I would do it again with her, I responded with a resounding YES! We have been prepping and planning for a while now, and I am counting the days until we leave. As a Christian, this trip has significant spiritual value for me. While people hike the Camino de Santiago for many reasons, it is originally a pilgrimage to the cathedral of Santiago de Compostela. The last time I hiked it, I felt incredibly close and connected to my God. I can't wait to experience that again, and witness my mom go through the same beautiful, spiritual journey. After we finish hiking, we are going to Rome to celebrate!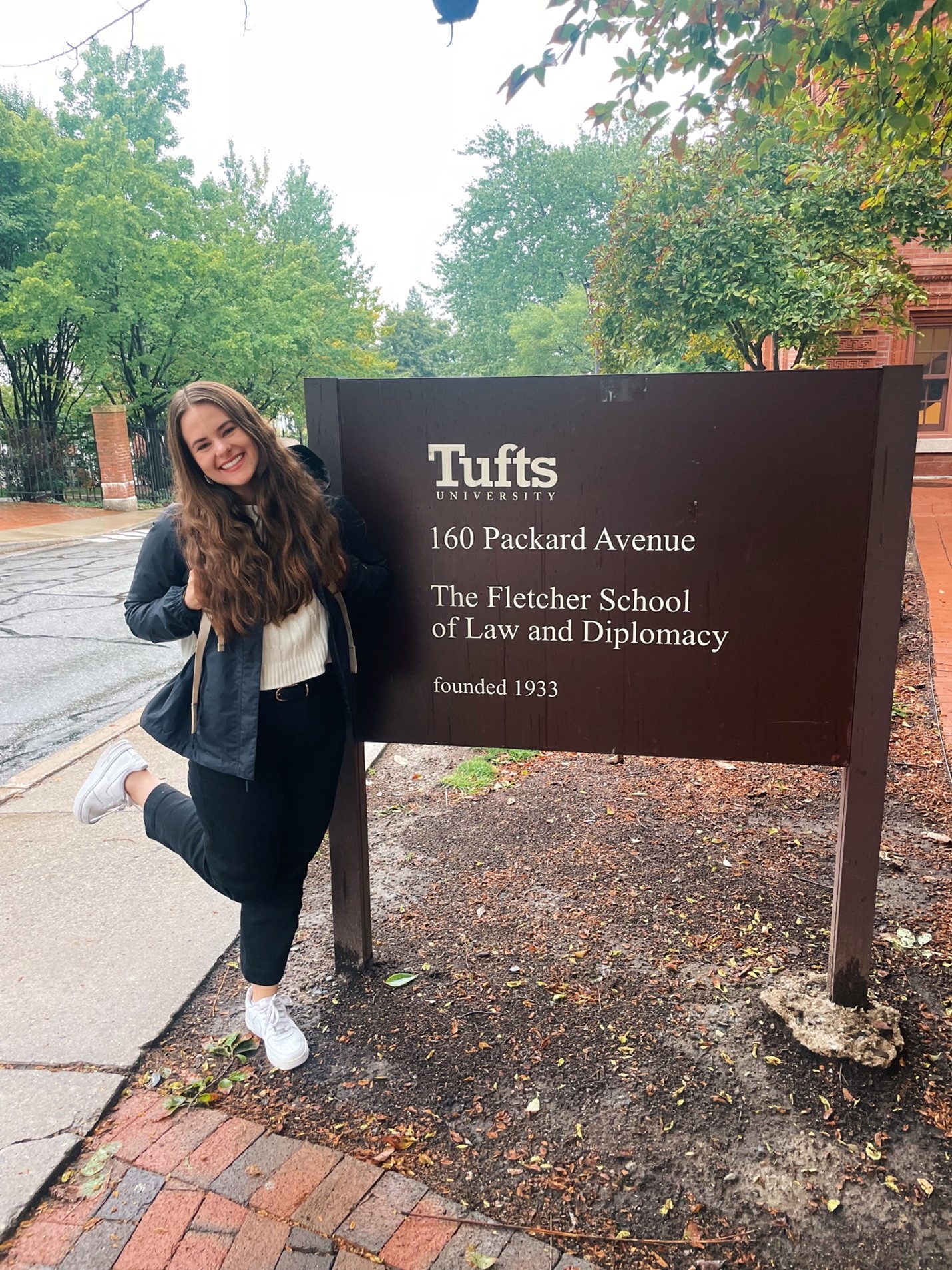 My Final Semester
Beyond looking forward to my spring break, I am also eager to experience every last bit of Fletcher I can. It is my goal is to savor each moment, as I know they won't last. I want to savor not just the "fun" bits – hanging with friends, exploring Boston, going to Fletcher feasts or on the annual Ski trip – but also the seemingly "less than fun" bits – late nights in the library, studying for a final, or job hunting. The parts of grad school that can be stressful are also part of what makes it remarkable.
I came to Fletcher to learn. I came to Fletcher to challenge myself. I came to Fletcher to see what the world has to offer and try to find my place in it. When I leave Fletcher, I will look back fondly on the late nights playing Mario Kart with my roommates in our living room and hopping on the new green line to Park Street. And I will also look back fondly on the late nights laughing over tough assignments with friends at the library and stressing over final projects. Each of those experiences shaped my time at Fletcher. I am thankful for the good, the bad, and the ugly of my grad school experience. So, during my last semester, I am going to savor it all!