In the summer, I like to use my own activities to give readers a sense of the varied things we can do in the Tufts area.  I hope no one has interpreted my lack of weekend reports to mean that there's nothing fun happening!  On the contrary, while I won't try to reconstruct my entire summer, I'll share a few highlights from recent weekends.
Earlier this month, I made my first-ever trip to a Frank Lloyd Wright house.  The only house designed by the famous architect in Massachusetts is a private home, but just about an hour away is the Zimmerman House, run by the Currier Museum in Manchester, New Hampshire.  The house is a good example of Wright's "Usonian" style and is well worth the trip, as is the Currier Museum.  A real little gem of a place.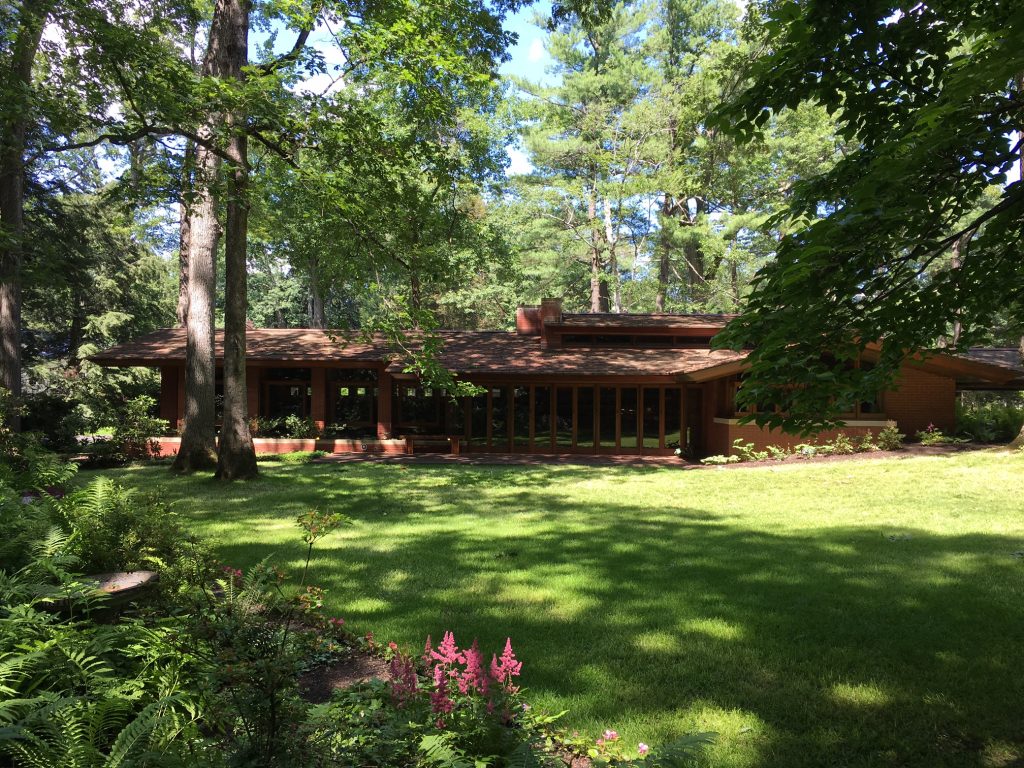 This past Sunday, my husband Paul and I headed over to our favorite Revere Beach for the annual Sand Sculpting Festival.  First (and briefly, because I'm fully capable of going on and on about it), I'll just say that Revere is a wonderful spot for convenient beach access, clean sea water, and delicious Salvadoran/Cambodian/Moroccan/other foods.  And every year, there's the Sand Sculpting Festival which, this year, really drew a crowd.  Once there, folks were greeted by a large sculpture of the USS Constitution.  (The actual Constitution recently returned to the water after a period in drydock for repairs.)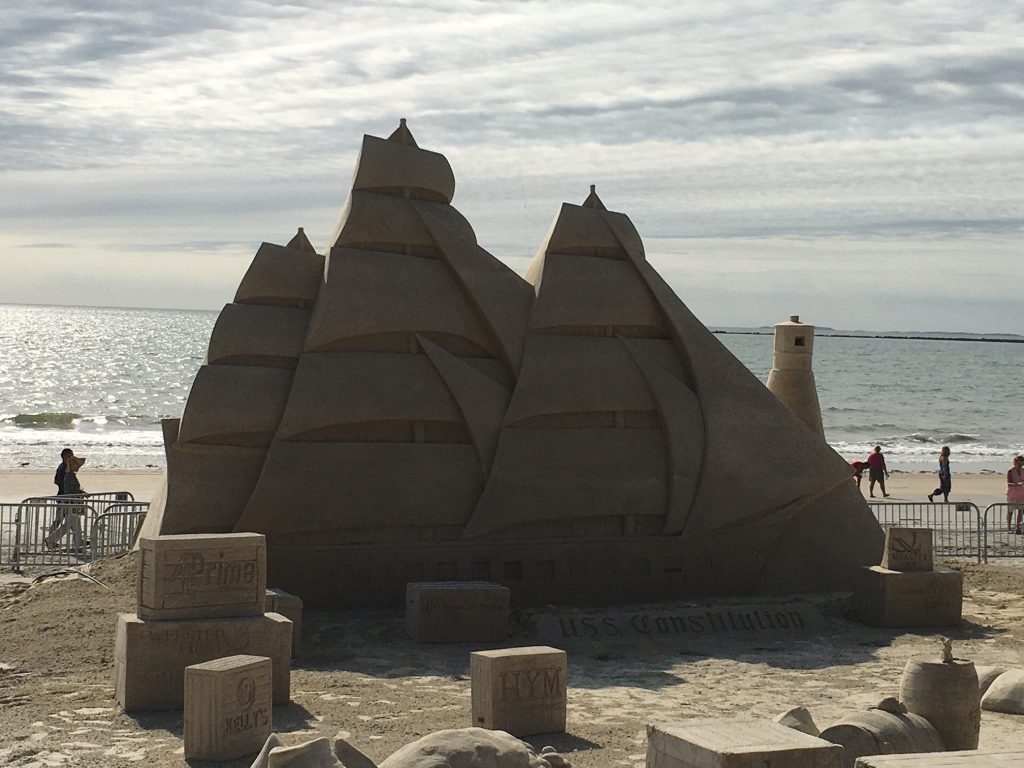 The "People's Choice" award winner was a Tufts Jumbo-friendly sand-elephant family of three, napping on the beach.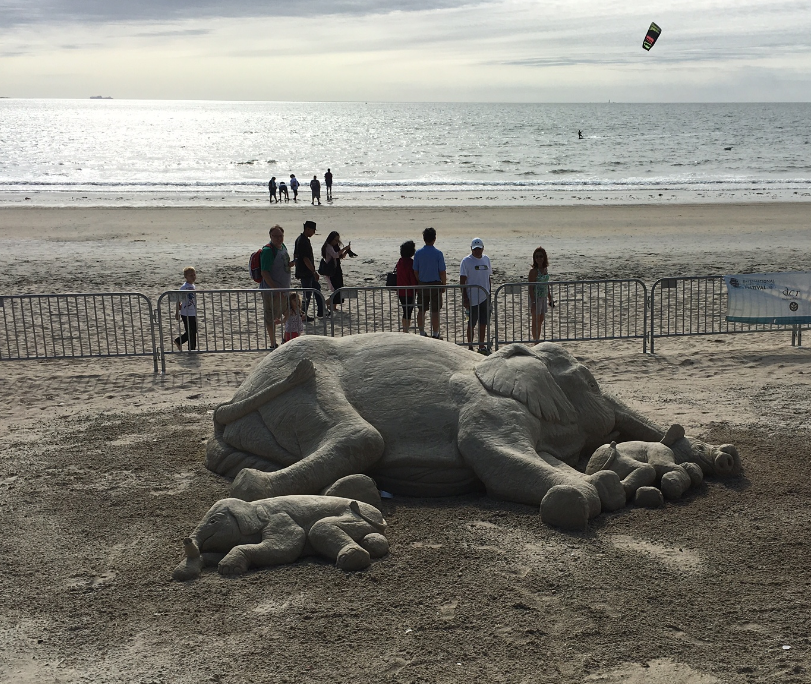 In that photo, you can tell what a windy day it was from the kite surfer in the distance.  Dozens of kites dotted the sky by the time we left.
Those less inclined to kite surf and more inclined to eat could choose from lots of food trucks offering treats, some of which were more nutritious than these.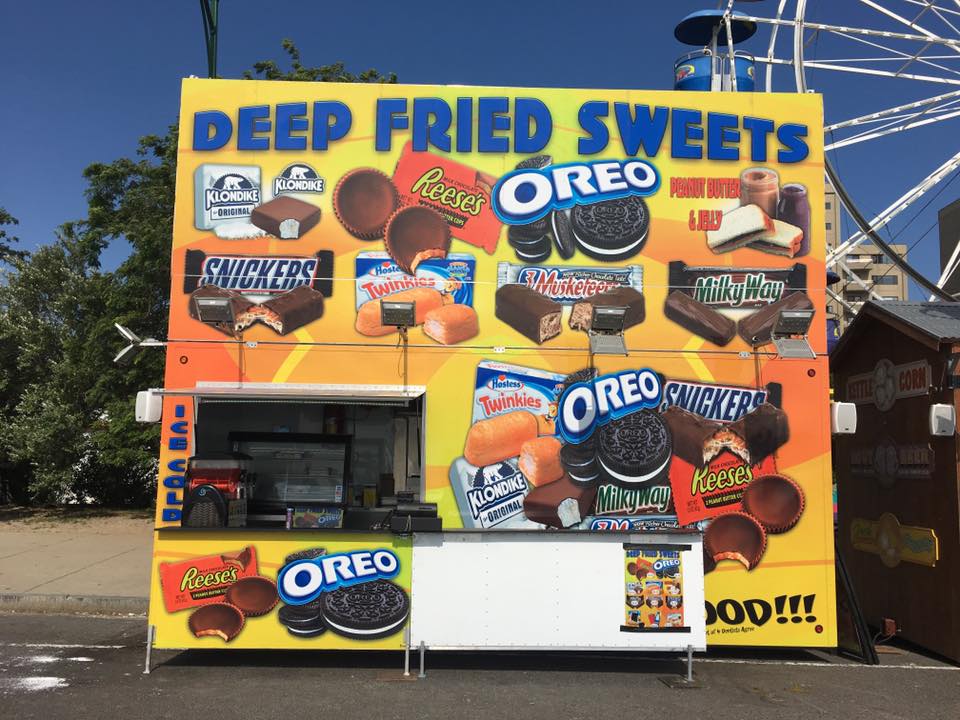 My summer weekends seem to be flying by, but there's plenty going on here.  I'll try to file one more weekend report before the end of the summer.  I never have enough time to write about our neighborhood during the academic year so now's the time to suggest locations for you to explore.