Five-Year Update: Daniel Orth
It's time for a five-year update from the class of 2014. It was such a pleasant surprise to bump into Daniel Orth at commencement last month, as he's a longtime friend of our office. Daniel worked with us as a graduate assistant during his time at Fletcher, and could be relied upon to represent Fletcher in all manner of admissions events throughout the academic year. We've gotten the odd update from him since his post-graduation relocation to San Diego, but it's still hard to believe five years have gone by since his time at Fletcher. I, of course, immediately took advantage of the chance meeting to solicit an alumni blog post from him. He naturally obliged me, since he's one of the most good-natured people to pass through a community that's full of nice folks.
Five Years after Fletcher
By Daniel J. Orth
Cookstoves in Nepal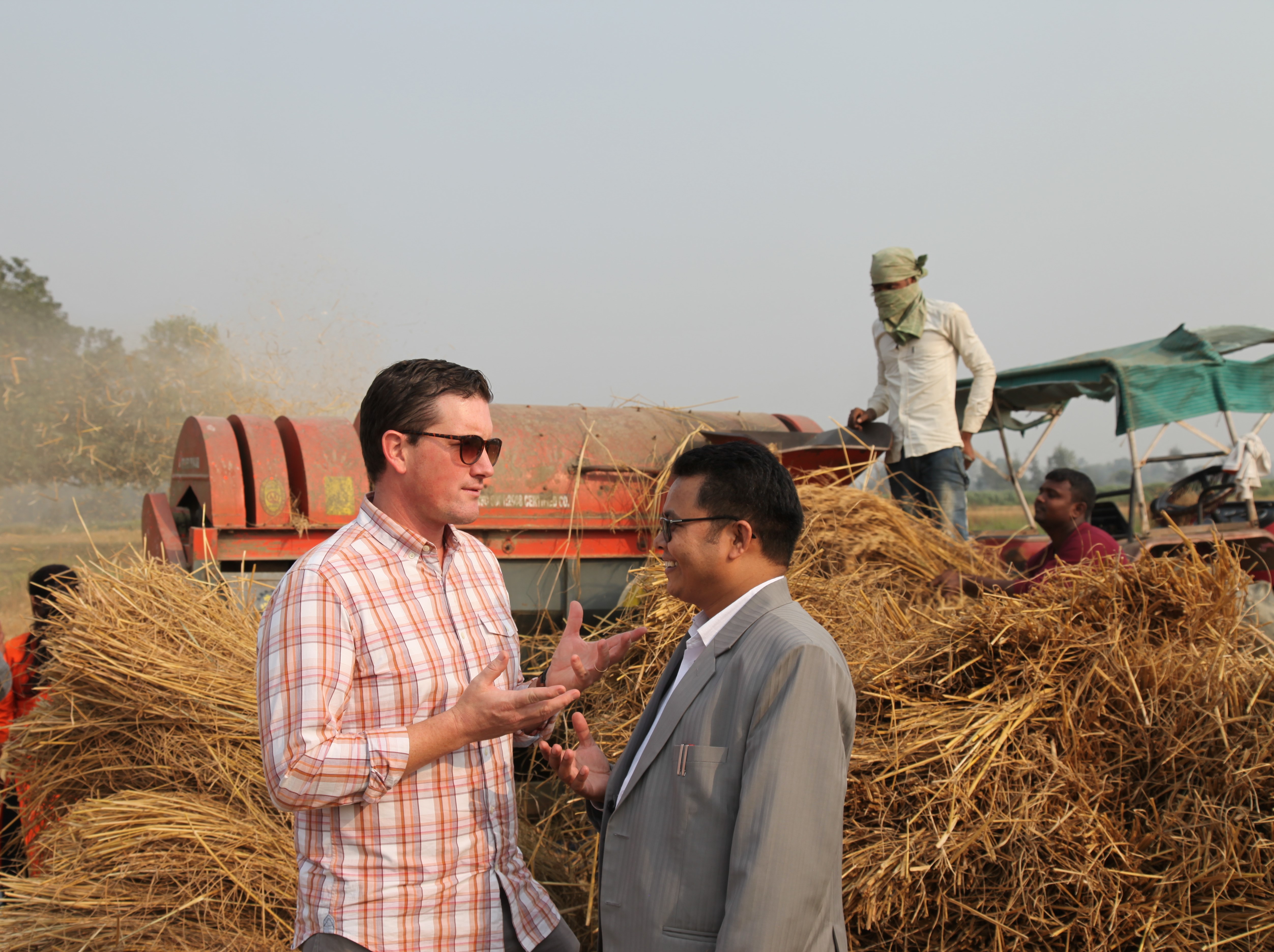 As I stepped off the plane at Kathmandu's Tribhuvan Airport in January 2016 into the smoke-choked air, the irony was not lost on me. A blockade at the southern border with India, launched because of concerns regarding the newly promulgated constitution, had paralyzed the country and brought about a fuel shortage. Consequently, people throughout the capital were burning wood for cooking and warmth, filling the Kathmandu Valley with smoke unable to escape the towering mountains. In my first semester at Fletcher 3 ½ years earlier, one of my earliest assignments for "Development Aid in Practice" had been to critique a Nepal development project about improving health outcomes through new cook-stoves. The project had recognized that cooking with wood was bad for one's health.
(Disclaimer: This is almost certainly untrue. Who de-boards a plane in a foreign country they have never been to before and thinks back to a classroom assignment from more than 3 years ago? Still, I did have this thought later on and, I think you will agree, it makes for a nice hook!)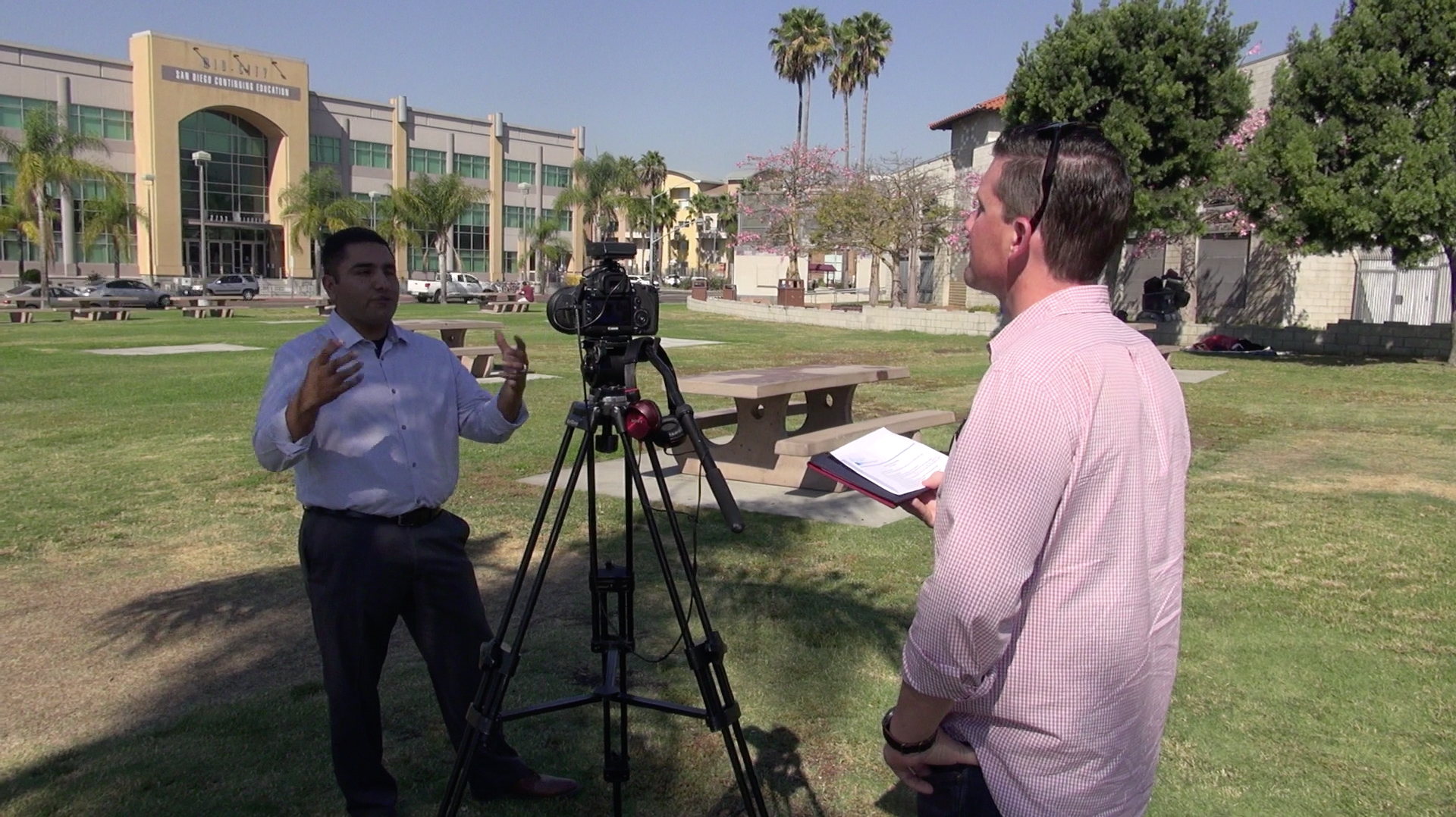 In the Fall of 2012, as I began my MALD at Fletcher, Nepal was a country I knew very little about – Mt. Everest, Sherpas, those tilted hats some of their soldiers would wear. Fast forward seven years later, and I am preparing for my eleventh trip to the country as part of my peacebuilding work with the Kroc Institute for Peace and Justice at the University of San Diego. It has been an incredible journey that has allowed me to work alongside passionate peacemakers from all across the country, from the mountains to the terai, the East to the Far West.
Boston Post-Fletcher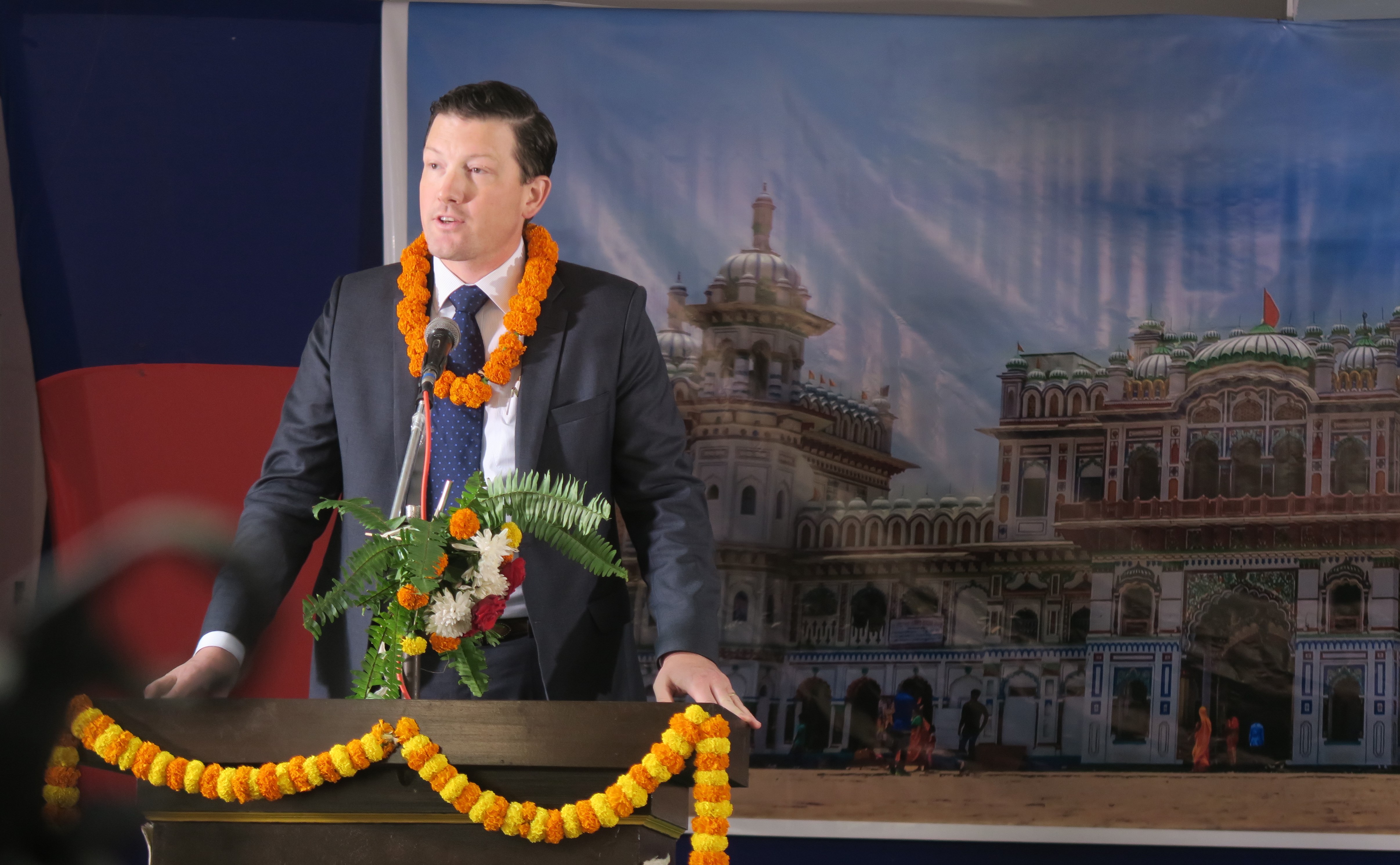 My journey to California and the Kroc IPJ was an improbable one. As I was finishing my last semester, I decided I could only reasonably tackle well two of the three big tasks I had to complete: finish my coursework, finish my capstone, and find a job. And so, after graduating from Fletcher I spent a few months working at Conflict Dynamics International in Cambridge while looking for my next career move. (I am not the first nor probably the last Fletcher grad to take this route. See: Garcia, Ana.) I was happy to be doing meaningful work during the day while spending my nights with PCDN, ReliefWeb, and the like.
One day, I got the email all jobseekers are waiting for – an invitation to the next phase. I soon learned the Kroc IPJ was not giving free tickets to San Diego too easily. The one-on-one phone interview was followed by another phone interview with a different staff member. Then a group phone interview that led to a project design assignment with a 24-hour deadline. Finally, I got the invite to come to San Diego to meet the team in-person. After a grueling day of interviews, I headed to Los Angeles to visit my best friend.
The next day I got a call that I had been offered the job. I immediately called my wife and asked her what she thought. San Diego was a long way from Boston, almost literally as far as one could go in the continental United States and we are both originally from the East Coast with most of our family still there. She looked out the window of our East Boston apartment at a six-foot snow bank. "Let's go!" (It was March 2015 during the snowiest winter in Boston history – 108.6 inches!)
International Peacebuilding…and at Home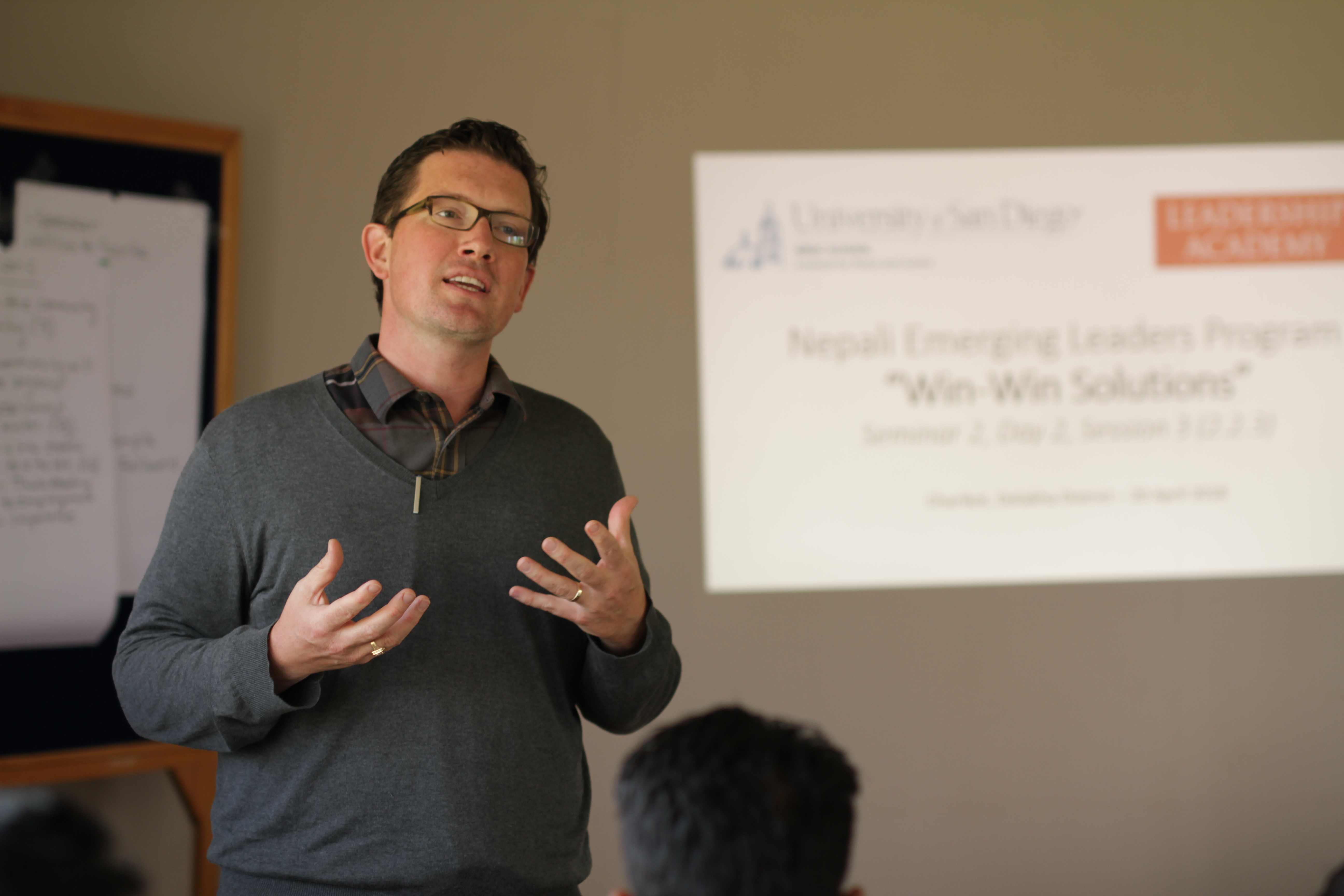 The job at the Kroc IPJ was a perfect fit for my experience, what I had studied at Fletcher, and what I wanted to do with my career. Based at a university, there was a strong academic connection. The work required international travel, but not too much. There was an opportunity to work with graduate students at the Kroc School and teach a few workshops. A few months after starting, I was in Nairobi working with our partners to strategically plan for the next phase of our work together. Five months later, I would make the aforementioned trip to Nepal, where the Kroc IPJ had been doing work since its inception. Later that year I would make two additional trips and get to meet a sitting prime minister, the organizers of the blockade in the terai, an intellectual driving force of the Maoist civil war, and countless political and community leaders.
I was seeing the impact of what we were doing in Kenya and Nepal and I was grateful to be able to contribute to such meaningful peacebuilding work. Still, in the wake of Ferguson and Dallas, Orlando and San Bernardino, I felt there was a need to do more to contribute to peace here at home.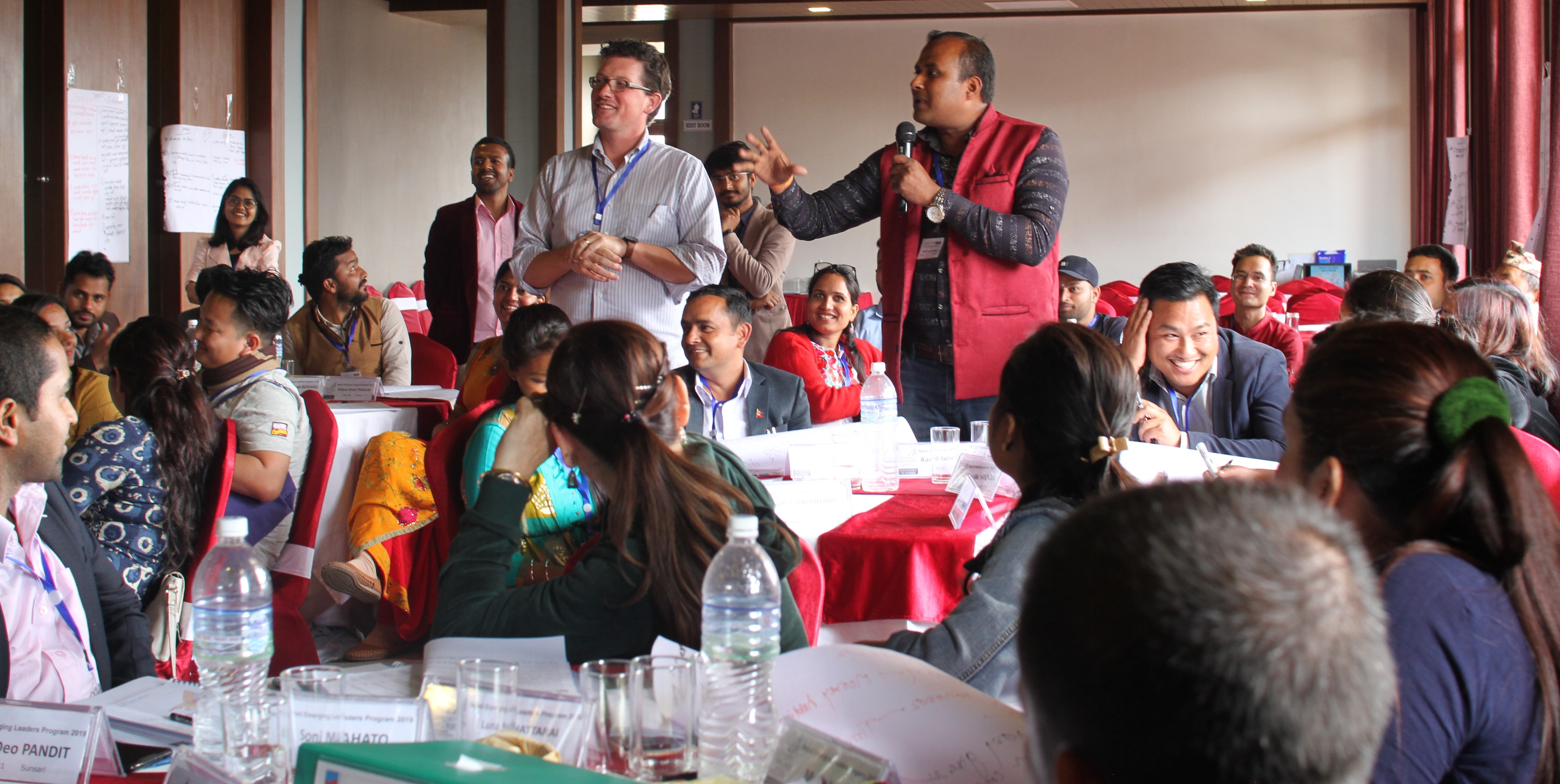 Sitting in the San Diego Airport on my way to Nairobi, I explained to a woman that I was going to work on a project bringing youth from the city's slums together with police. "Why go the whole way around the world to do that, when there are problems between youth and police here?" I had to agree. At the annual Alliance for Peacebuilding Conference, there was growing interest in domestic peacebuilding as the field too recognized this need.
And then came the 2016 U.S. Presidential Election and it seemed like the country was at war with itself.
In January of 2017, the Kroc IPJ launched a new project aimed at healing the divides between communities and police. Since then, I have been privileged to work here in San Diego County alongside courageous faith leaders, community activists, and law enforcement professionals who are committed to strengthening relationships and building trust.
Today, the great work in Nepal continues (in fact two years ago we launched a new peace leadership program that is showing incredible results), but I also get to work on building peace in my own backyard. For this, I have my time at Fletcher and the people I met there to thank.