Manaved looks back at year one at Fletcher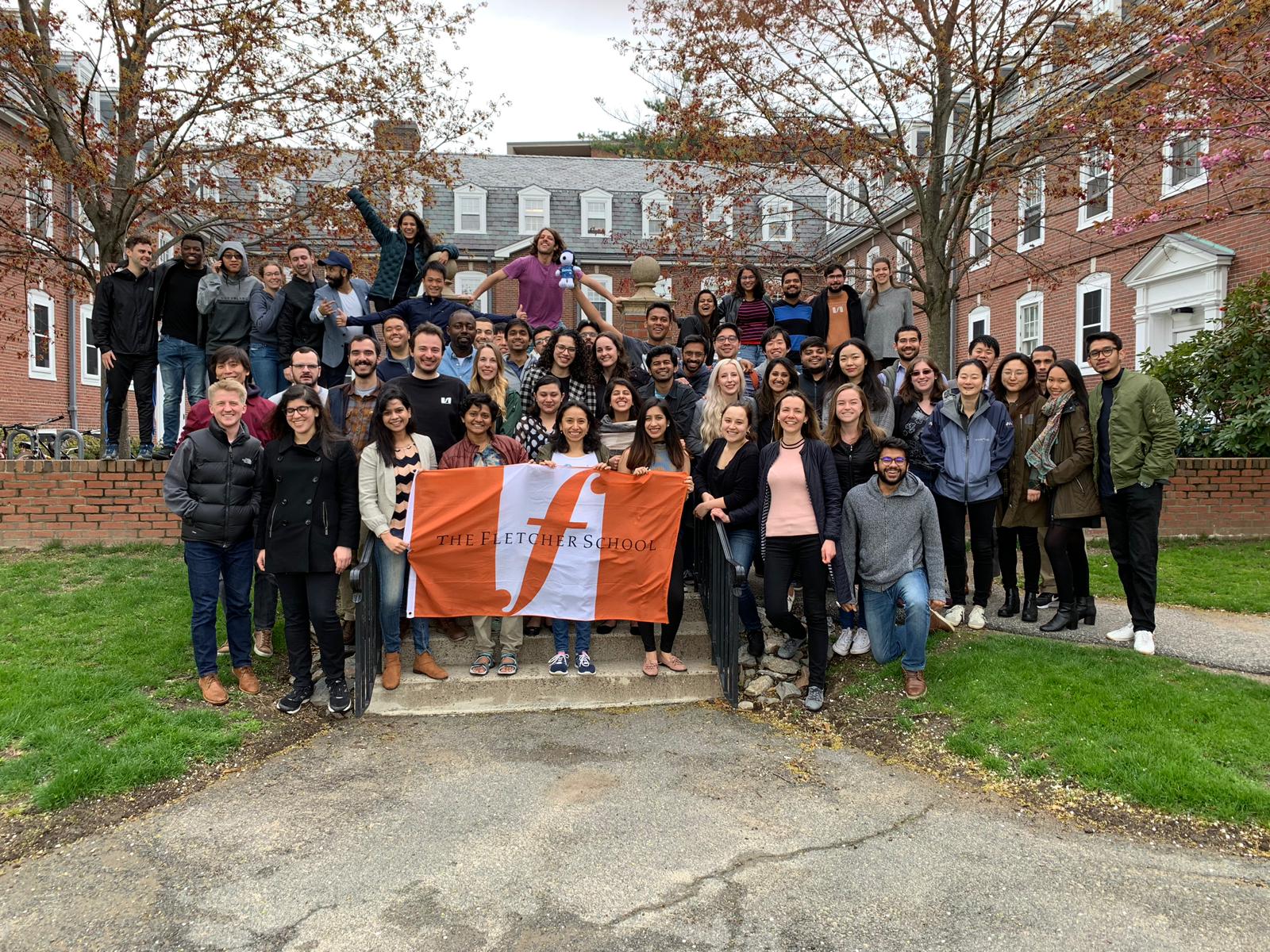 Continuing with our student blogger reflections on year one of the MALD, Manaved shares his thoughts on the past year, and provides a few details on his summer:
Well begun is half done, they say.
Being half done with my time in Medford, I can safely admit that I am nowhere near finished with my appetite for all the brilliance offered at The Fletcher School of Law and Diplomacy. The first year taught me many things, skipped readings notwithstanding. Indeed, I can safely say that the most abundant feeling amongst many in my batch was a deep sense of gratitude and belonging.
Fletcher has truly been a roller coaster ride. The days pass in the blink of an eye, and before you know it, one is traversing coastal waters in a significantly large boat filled to the brim with future leaders. I speak, of course, of the Diplomats' Ball, which was a fitting end to a brilliant year. Many goodbyes were said that night, and none were for perpetuity, and while Fletcher itself might have ceased academic operations post the exam period, preparations were in full swing for the graduation ceremony.
I was lucky enough to be there on campus and watch many of my friends graduate. Not to sound clichéd, but watching the graduating class of 2019 walk into the next chapter of their lives was nothing short of inspiring. Knowing that generations of Fletcher alumni have walked the same road will keep me in good stead when it is time for me to do the same next year.
Graduation week was an absolute blast, but each day was rendered bittersweet for it being a day of farewell, marked by someone's departure. Eventually, only a few of us remained, until it was our time to say goodbye. After moving our belongings to the fabled Casa Blanca, where we have taken up residence for next year, it was finally time to say goodbye to the city and its people.
There were only a handful of people left. A few were those planning to stay in Boston for work, while the others were the ones who had been slightly lackadaisical in finding good plane tickets.
Pulling out of the Fletcher parking lot in my Uber, I was sorry to leave, but I was as glad that I was coming back in a few months.
As I type this, I am back in my ancestral home in South India with my grandparents, and it has been a few weeks since I left Medford. Many of my friends have already started their internships, while many others are enjoying some well-earned rest. Many others are working on their own projects, while others are off traveling to myriad destinations. After spending a couple of months here, in the beaches of Kerala, I will be heading to Uganda to complete a project that I have been focusing on throughout the past semester.
To any new first years who are reading this article; First of all, welcome to the Fletcher family. Second of all, don't fret too much about your summer internships. Everyone finds something, and many choose not to find anything. It is just one summer amongst many that await you, and there is a lot of time for everything.
With that, I will sign off and go back to my life of (temporary) indolence. Here is to another amazing year at the Fletcher School of Law and Diplomacy.
Signing off,
Manaved Nambiar
MALD 2020