Fletcher student cybersecurity team FSociety FTW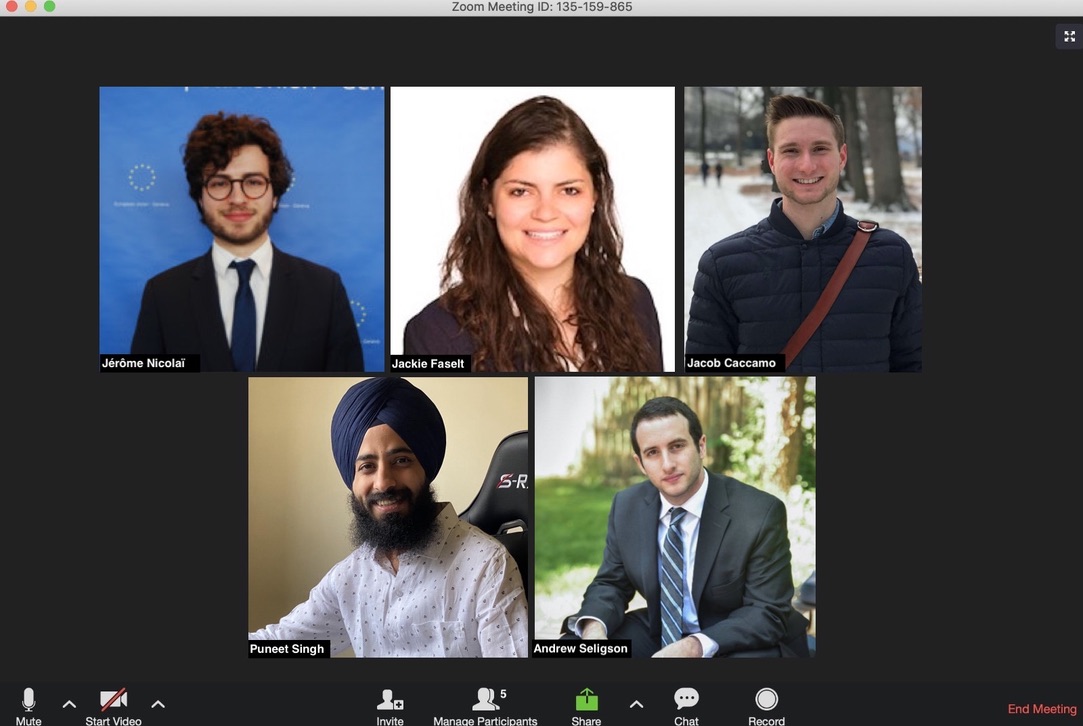 It's officially a hat trick for FSociety! For those new to this ongoing story, FSociety is a Fletcher student team that has been utterly dominating the cybersecurity competition landscape over the past year or so. A little less than one year ago they took first place in the annual Cyber 9/12 Strategy Challenge hosted by The Atlantic Council. Earlier this summer we learned the team was named a finalist in the National Security Innovation Network's Dense Urban Environment Challenge. Yet somehow, FSociety has managed to raise its own bar.
Make room in the trophy case, because FSociety is now also a first-place winner of the United Nations Office of Disarmament Affairs, Microsoft, and the Cyber Security Tech Accord's "Apps4DigitalPeace" competition. The honor is of course its own reward, but so is the $15,000 prize allowing the team to build is AllSafe app, and an invitation to present at next year's RSA Cyber Security Conference.
News of these students' success is simultaneously starting to feel expected while never getting old. Congratulations, FSociety!