Meet the 2020-2021 Graduate Assistants
I love getting to introduce our crew of Admissions Graduate Assistants (GAs) each year. GAs provide crucial support in many functional areas of our office, and are oftentimes the first point of contact for prospective and current students. Most importantly, it's a great opportunity for all of us to get to know these students well, too, even in a remote work environment!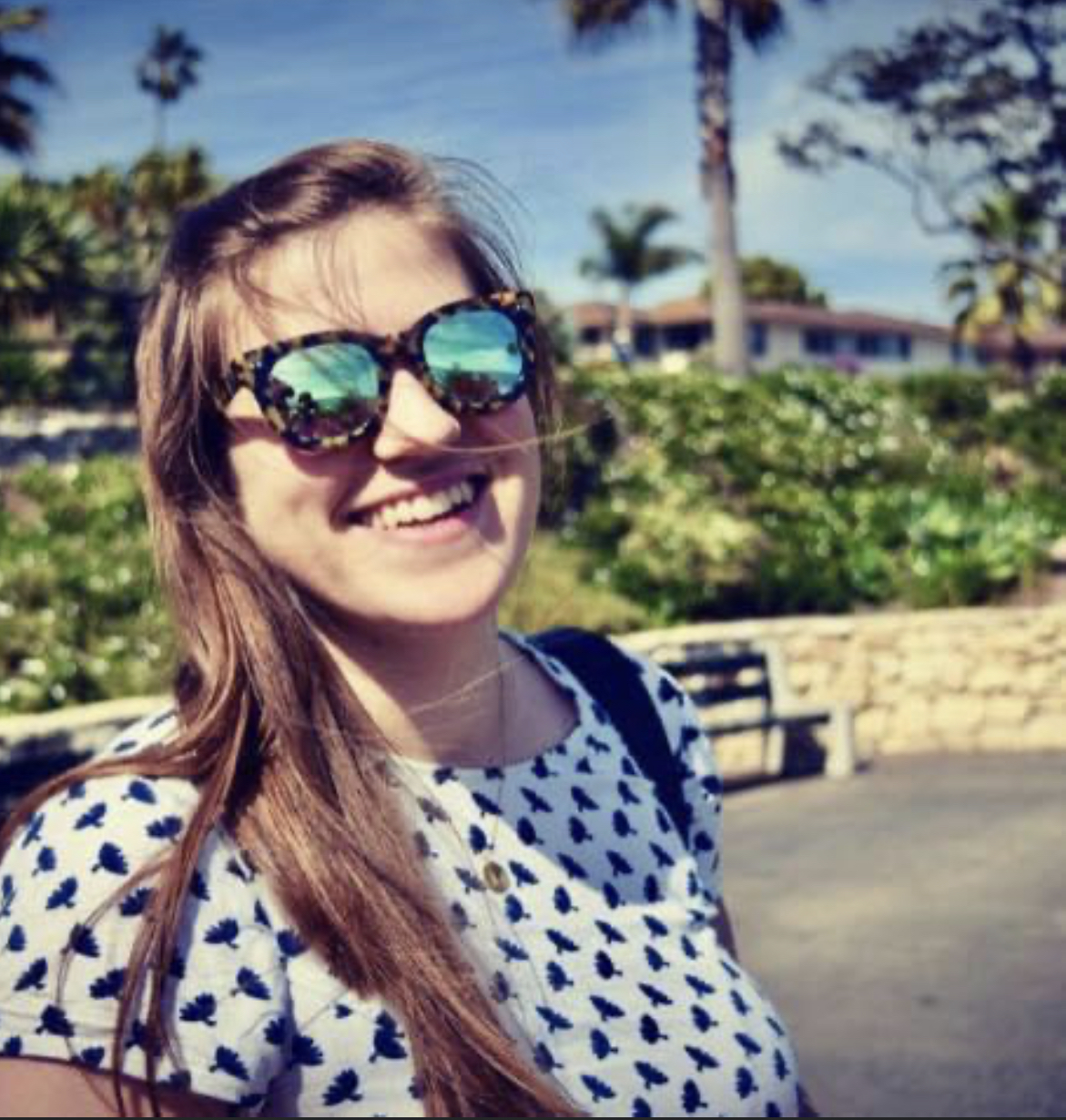 Lucy: Hello! I'm Lucy, a second year MALD focused on US-EU relations and international organizations. I am originally from Concord, MA and am excited to be back in New England. I did my undergrad at Tufts, where I majored in International Relations and History and minored in English. While at Tufts, I spent my full junior year at University College London and interned in the House of Commons. After college, I spent seven years in DC, mostly doing strategic communications and advocacy work for non-profits focused on immigration reform and childhood hunger and poverty. At the National Immigration Forum, I worked on our national advocacy campaign to pass immigration reform, and at No Kid Hungry I oversaw strategic communications and advocacy campaigns to pass school breakfast and summer meals legislation at the state level.
At Fletcher, my focus is on Transatlantic affairs and the future of the US-EU relationship, so this past summer I started taking German, and I also speak French. Last year at Fletcher, I helped organize the Harvard European Conference, played for the Fletcher Futbol team, and joined the Fletcher Culinary Diplomacy Club. This year, I am also part of the Jessup Moot Court team. I look forward to meeting you and answering any questions you may have about Fletcher!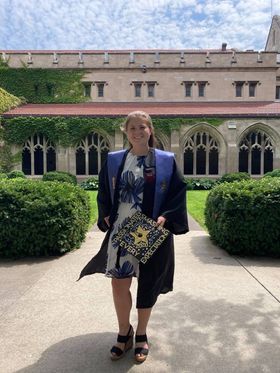 Shelby: Hello, future members of the Fletcher Mafia! I'm Shelby, a first-year MALD student studying International Negotiation and Conflict Resolution and either International Security Studies or Russia and Eurasia Studies. I am originally from Fort Wayne, Indiana, which is where I am currently located during this remote semester.
I just graduated from the University of Chicago in spring 2020, where I majored in Global Studies and minored in Human Rights and Russian and East European Studies. During my undergraduate education, I studied abroad in Israel and was there when the U.S. embassy moved to Jerusalem, and I volunteered in Belize for a summer. I also interned at the U.S. Embassy to the Holy See in Rome, where I got the opportunity to do all kinds of cool things, including shake hands with Pope Francis!
At Fletcher, I'm involved with the initiative on Religion, Law, and Diplomacy as well as working in the Office of Admissions. I look forward to doing my best to answer your questions and tell you about what a fascinating place Fletcher is!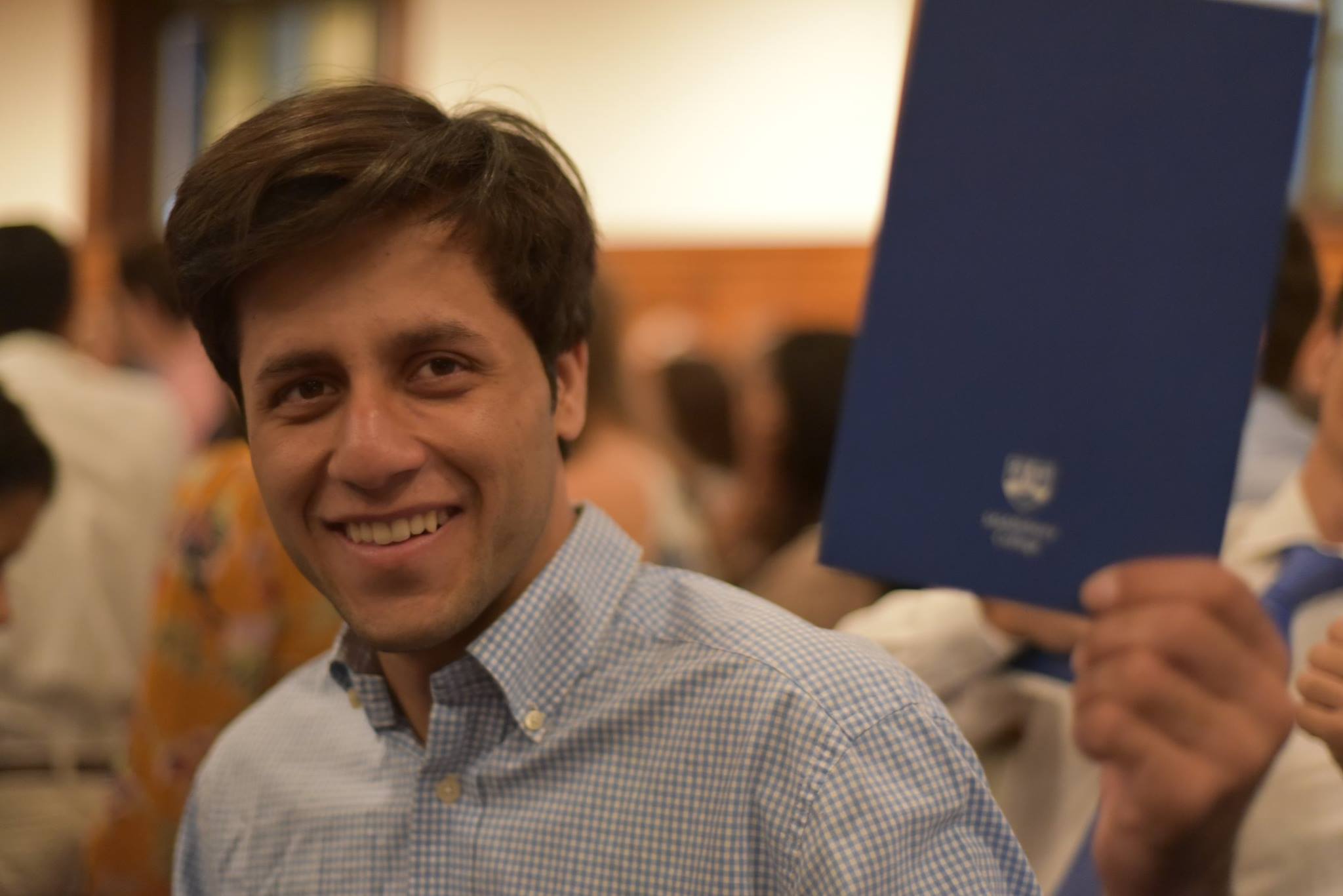 Mortaza: Hello everyone! My name is Mortaza, and I'm a first-year MIB student focusing on Strategic Management & International Consultancy and Development Economics at Fletcher. I'm originally from Kabul, Afghanistan, and attended Middlebury College in Middlebury, Vermont where I majored in International Politics and Economics. During my undergraduate studies, I had the opportunity to study abroad in Jordan where I lived with a host family and took all my classes in Arabic at the University of Jordan.
Over the last couple of years, I have worked with several NGOs and start-ups, focusing on economic and business development. Last summer, I independently worked on an impact measurement project for a non-profit organization in Vermont. I researched the financial impact of small liberal arts colleges such as Middlebury College in Vermont on regional & state economies, and then developed and presented a comprehensive three-stage economic development action plan for Middlebury College and the town of Middlebury to the Economic Health Committee of Middlebury, Middlebury College administration, and local business owners. This summer, I worked as a business development intern at a legal-tech startup based in California. Working directly under the supervision of the company's co-founders, I developed a business development and marketing strategy for the young startup. I also leveraged my knowledge of the Middle East and Arabic to help develop and nurture partnerships with potential partners organization in the MENA region.
At Fletcher, and I'm involved with the Fletcher Social Investment Group where I'm part of a team that is developing a strategic plan for an East African NGO (Gatoto) for improving its financial strategy, development, and fundraising outreach. I am excited to be a part the Admissions team and look forward to answering any questions you may have to help you navigate through the graduate school research and application process!