From the Admissions Team: Advice from Nick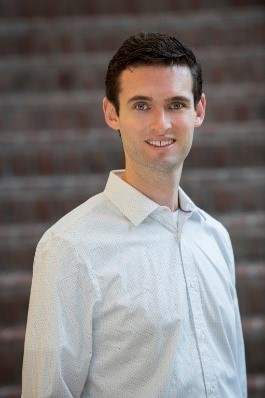 Incoming students recently read a recommendation from Laura to learn a bit about the area before arriving on campus. Nick doubles down on that advice with some more details about our neighborhood and the Boston area.
With commencement behind us summer has finally arrived! What that means for us is taking some time to plan what our fall will look like in admissions. Similarly, I'd suggest you start to plan your fall, not just within Fletcher but looking towards to your time living here in town.
Tufts is ideally located to experience the best the Boston area has to offer. Campus is walkable to many of the trendiest parts of the Cambridge/Somerville area ("Camberville" in local parlance), home to a huge variety of restaurants, coffee shops, and retail, but also providing easy access via public transit into Boston.
If you have the time and can arrive early, my real suggestion is to set aside a few days to just walk around. Beyond shopping and dining you're coming to the cultural hub of the northeast, with a huge number of museums, galleries, concert venues, and more. If you've attended one of our virtual info sessions, you know that we talk regularly about the immersive nature of the Fletcher community; that's certainly something to look forward to and it will keep you busy. But, you don't want to miss out on the amazing noodle spot or record store nearby just because you didn't know they were there.
For me one of the best parts of arriving in a new area is always the exploration – not only can you find great things to do (and eat, always a priority for me), but it helps you to feel at home and comfortable in your new surroundings. Of course, you'll have fellow students in their second year to mine for local tips, but as a Boston area native I'm happy offer exploring suggestions, feel free to email me if you have some questions about the area. We can't wait for you all to join us in September!