Meet the 21-22 Admissions Graduate Assistants
Among the many annual rites of the academic year is the assembling of our Admissions Graduate Assistant team. We love having these students join our office as they provide crucial support to our operations throughout the year, though it's also just nice to have the chance to get to know them and follow their student journey at Fletcher. Prospective students are likely to find themselves in touch with our GAs at some point during the year, too, as they're often the first point of contact in our office. Returning MALD student Shelby worked with us all last year, too, though given our virtual format we're just now getting our long-overdue opportunity to welcome her (and to welcome her back) in-person. She's joined by first-year students Talha and Sandra, whom we're of course also thrilled to have join us.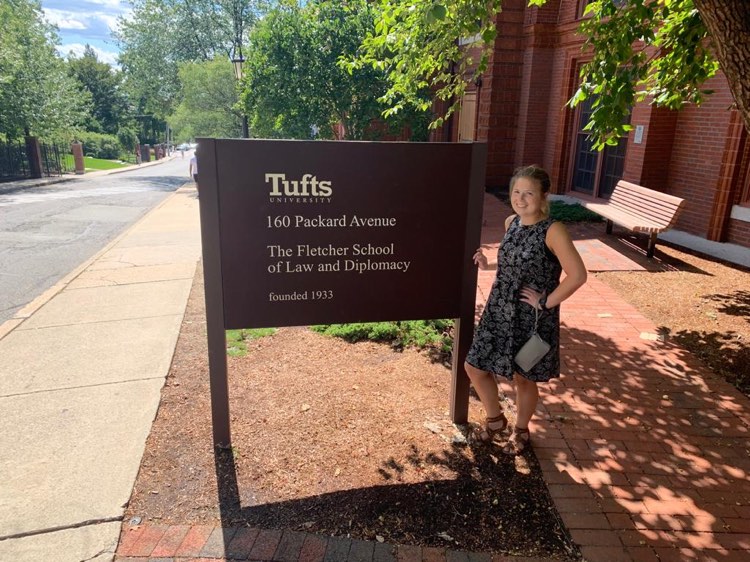 Shelby: Hello, future members of the Fletcher Mafia! I'm Shelby, a second-year MALD student studying International Negotiation and Conflict Resolution and International Security. I am originally from Fort Wayne, Indiana, which is where I was located while I completed the first year of my MALD degree virtually.
I graduated from the University of Chicago in spring 2020, where I majored in Global Studies and minored in Human Rights and Russian and East European Studies. During my undergraduate education, I studied abroad in Israel and was there when the U.S. embassy moved to Jerusalem, and I volunteered in Belize for a summer. I also interned at the U.S. Embassy to the Holy See in Rome.
This past summer, I interned at the American Bar Association Rule of Law Initiative (ABA ROLI). There I did research for their rule of law programs in Latin America and the Caribbean and learned all about fascinating issues like narco-ranching, human-trafficking in the Caribbean, and terrorism financing in South America.
At Fletcher, I'm involved with the Initiative on Religion, Law, and Diplomacy as well as working in the Office of Admissions. I spend a lot of my time obsessing about the Balkans and national identity for my capstone project. I look forward to doing my best to answer your questions and tell you about what a fascinating place Fletcher is!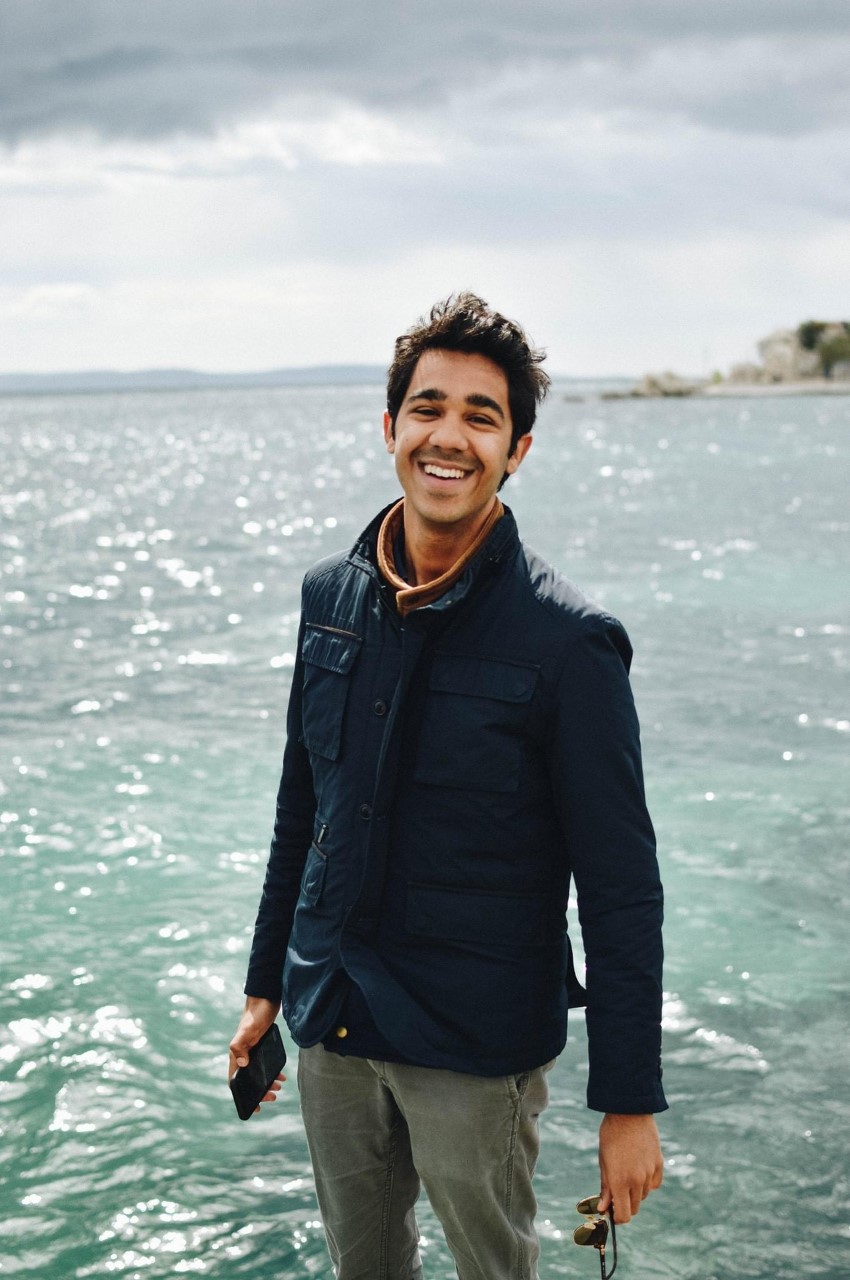 Talha: Hi everyone! My name is Talha Jilani and I am a first-year MALD student studying Technology Policy and International Business. I am originally from Islamabad, Pakistan but spent most of my formative years living and studying in 6 countries, spanning 4 continents.
I completed my undergrad in May 2020 from Pitzer College in Claremont, CA, where I majored in Political Science and French. While I was at Pitzer, I spent the entirety of my junior year abroad in France at the Paris Institute of Political Studies (Sciences Po) studying International Relations and Security Studies.
After graduating from college, I worked at a boutique PR and crisis communications agency in Washington D.C, providing reputational and media relations counsel to clients spanning the hospitality, technology, urban mobility and lifestyle industries.
At Fletcher, I am part of the Tech@Fletcher Club and work as a Graduate Assistant in the Fletcher School Office of Admissions. I will be happy to answer any questions that you may have and look forward to meeting future members of the Fletcher Mafia!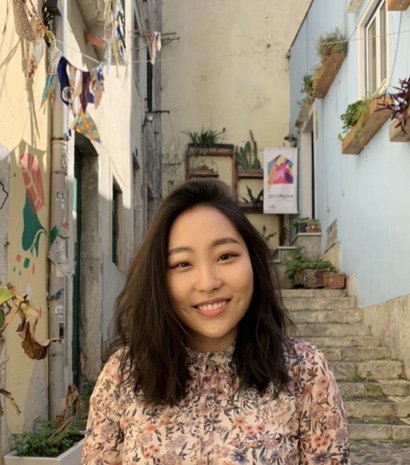 Sandra: Hello! I'm Sandra, a first year MALD focused on Human Security and International Legal Studies. I was raised in South Korea and Georgia, USA. I did my undergrad at Wellesley College, so if you ever need great restaurant recommendations in the area feel free to always ask me! Before coming to Fletcher, I worked for the U.S. Department of State particularly issues regarding the Korean Peninsula, NGOs in South Korea, and a consulting firm based in Beijing.
I am always happy to chat about Fletcher and the greater Boston area. Don't feel hesitant to reach out!