January enrollment – Oct. 10 application deadline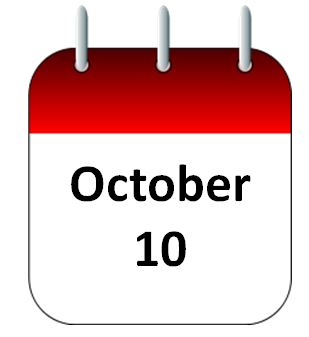 Nothing says autumn quite like the application deadline for January enrollment, my friends. You can keep your pumpkin spice and your Halloweens that Kill and End. In this space, the true sign of the approaching season is the first application deadline reminder of the year. October 10 is the one to remember for the future Januarians among you.
"Januarian" is Fletcher argot for students who begin in the spring term, a smaller but no less important cohort. You can learn more about the ins and outs of this enrollment option in a variety of past posts, but for the moment the important information to understand is that the admissions and scholarship aid process for January enrollment are identical. It's a great option for those applicants looking to start their studies as soon as possible, and now is the time to start working away at the application! As usual, priority to-dos include ordering official transcripts and reaching out to potential recommenders to ensure adequate time for both.
Questions? Feel free to contact us anytime at fletcheradmissions@tufts.edu. You can also join an upcoming virtual information session about January enrollment on Thursday, October 6 at 10 AM EDT – register here.
We look forward to your applications, and to welcoming future Januarians to Fletcher soon!