Samira's notes on a busy semester
Like most first-year Fletcher students, Samira had a jam-packed fall semester. Also like most first-year students, she's become very Fletcher-savvy very quickly, and is starting her second semester with a lot of contextual and institutional knowledge.
A quarter. One-fourth. 25 percent.
I have been describing my interests as "statistics, stories, and their interactions" for a good few years now. With one semester completed and the second just starting, it is perhaps a good time to share some highlights to go with the 25 percent statistic.
Faculty
Throughout the semester, I continued to be amazed at how accessible and helpful some professors are. One of my favorite things last semester was going to professors' office hours to chat. This included professors I was taking classes with, those I plan to take classes with, and those with expertise outside my usual academic interest. One of the most engaging events I went to was the "Fletcher Reads the Newspaper" where some of our favorite professors debated the business roundtable as pessimists and optimists. The series, organized by the MIB program and the International Business for Global Context (IBGC), brings in faculty and alumni to discuss contemporary issues and prompts an interdisciplinary discussion.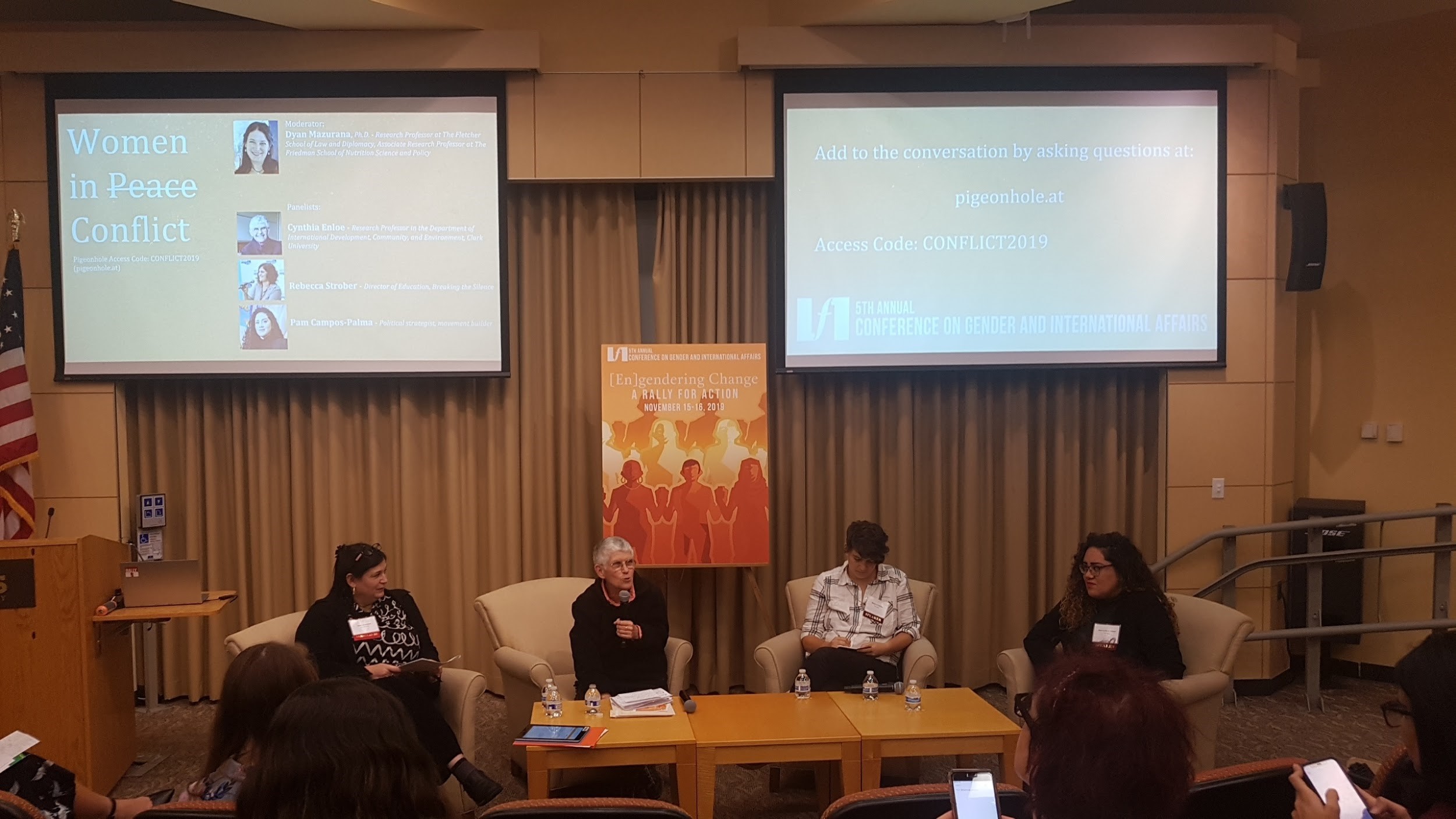 Student initiatives
One highlight from the past semester was volunteering for the 5th Conference on Gender & International Affairs in mid-November. The student-run conference brought together speakers from around Boston and across the globe to discuss and reflect on how gender can be used to understand and inform international affairs. The two-day conference hosted a combination of workshops and panels and brought in Samantha Power as the keynote speaker. I also started volunteering as a mentor with the Fletcher Women in Business (FWIB) last semester. FWIB does a fantastic job at running workshops and, my favorite, a mentorship program with the undergraduate Tufts Women in IR.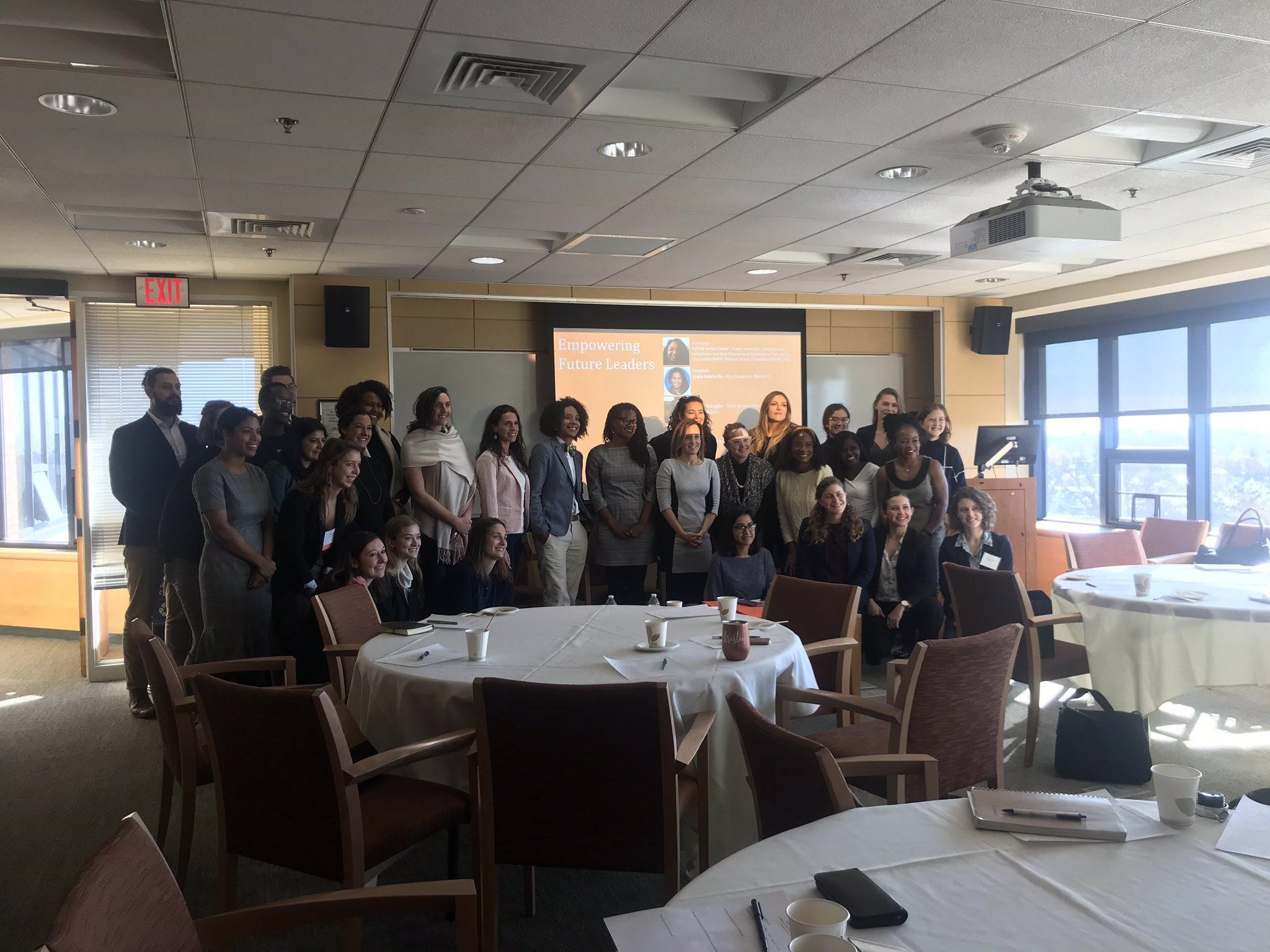 People, people, people
"Who are these people? And how did they get here?" If you ever sit on Professor Dyan Mazurana's class, you're likely to hear these questions in the context of gender analysis and humanitarian response. Now that we're well past the orientation phase (name, country, work), we (the first-years) are doing a better job at getting to know each other and getting to know each other's stories and aspirations.
Blakeley Hall deserves its own shout out, for the good and the not-so-good. The good includes living a few hops away from the Ginn library and having a close community. The bad (ahem) has to be having to share one kitchen with some 80 people and disappearing utensils now and then. Devang, a second-year MALD, and I hosted a small Christmas dinner for those staying on-campus for winter break. What started out as  a small gathering for mulled wine and hot chocolate turned into a full "Christmas meal" that ranged from roasted chicken to sushi to (of course) mulled wine.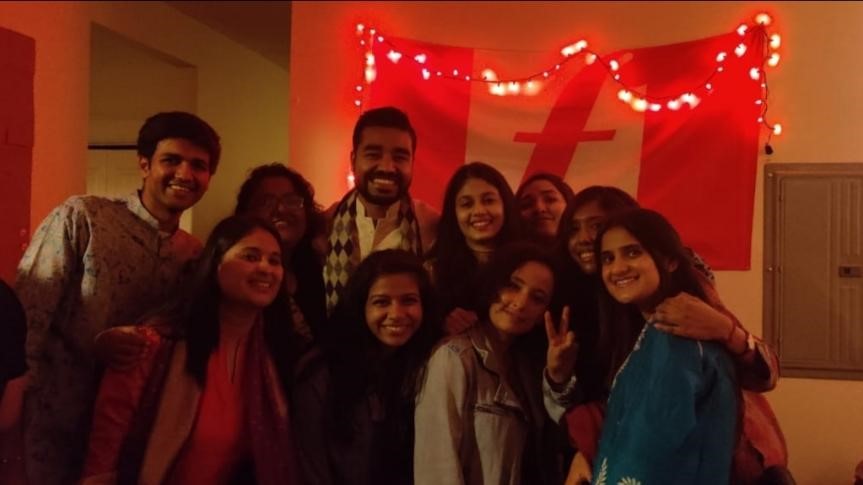 Looking forward: Spring 2020
My fields of study have changed only minutely since September 2019. I am continuing with Development Economics as my first field and trying to figure out some combination of Humanitarian Studies and Business for Social Impact as my other fields. With great flexibility comes the need for great planning, and choosing classes for the spring semester has been rather stressful. With limited credits, 24 hours in a day and only two years at Fletcher, I have been trying to be more conscious and reflective of what classes I need and want to take.
This semester, I am excited to be taking Managing NGOs and Social Enterprises with Professor Alnoor Ebrahim, who won Fletcher's Paddock Award for faculty in 2018. The course is absolutely up my alley as it deals with learning and accountability in organizations and how evaluations can feed into strategies. This semester is also the time to look for summer internships or to design our research projects. In between the classes and on-campus activities, I plan to send out many cover letters, LinkedIn messages and dropping by the Office of Career Services throughout the semester. Here's to the start of a new and more intentional semester!