A big conference week at Fletcher

Fletcher is always busy with various events (as I've noted in this space on previous occasions), particularly in the middle of the semester. This week has seen two of the more prominent ones of the academic year, with SIMULEX 2019 taking place this past weekend, and the 2nd annual Decolonizing International Relations conference happening as I write this.
Regular readers might have some familiarity with SIMULEX, an annual crisis simulation exercise sponsored by the International Security Studies Program (ISSP). SIMULEX brings together Fletcher students and alumni, local scholars and practitioners, and members of the military and security policy communities to play roles of key actors in the management of an international crisis scenario, this year focused on brewing conflict in the Indo-Pacific region. It's one of the most popular annual events at Fletcher, and as usual meant a busy past weekend for a significant portion of the community.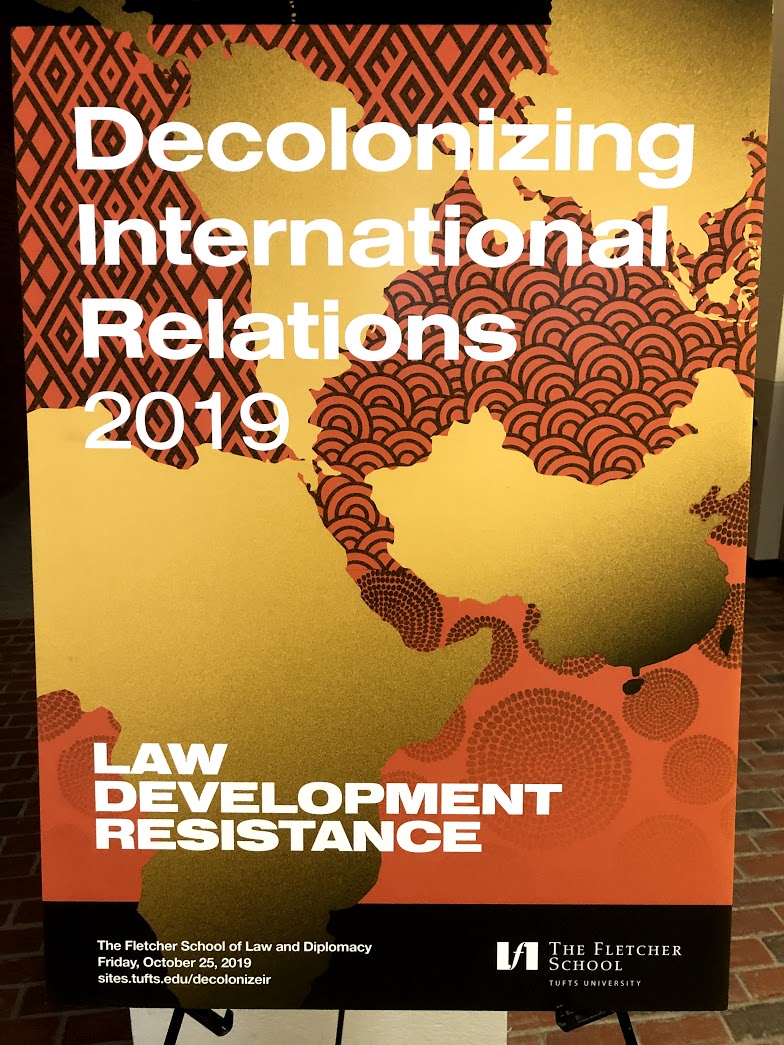 Speaking of popular events, Decolonizing International Relations has quickly become a linchpin event in its brief existence. It was exciting to see it come to life last year, due in large part to a relatively small group of extremely dedicated and hardworking students. While that remains the case this year, even a casual observer will note the ways it's expanded, and the larger base of student organizating and community support behind it in its second year. There's again a fascinating mix of lectures, panels, and working sessions (including "Strategic Nonviolence and Bottom-up Approaches," "Moving Beyond North-South Development Practice," and "Re-examining the Foundations and Practice of International Law," among others), and remarks by Dean Kyte and several faculty members. Having an intermittent contrarian streak, I particularly appreciate the way this conference acts as a healthy challenge issued both by and to Fletcher, encouraging all of us to continually re-examine how we approach, teach, and study international affairs subjects, and to remain aware of our biases and particular frames of reference. I'll be able to drop in on far fewer of the day's events than I'd like, but I'll hope to catch a few odd minutes here and there as the day proceeds.